Russia's Lavrov lambastes the West as 'empire of lies'
Share - WeChat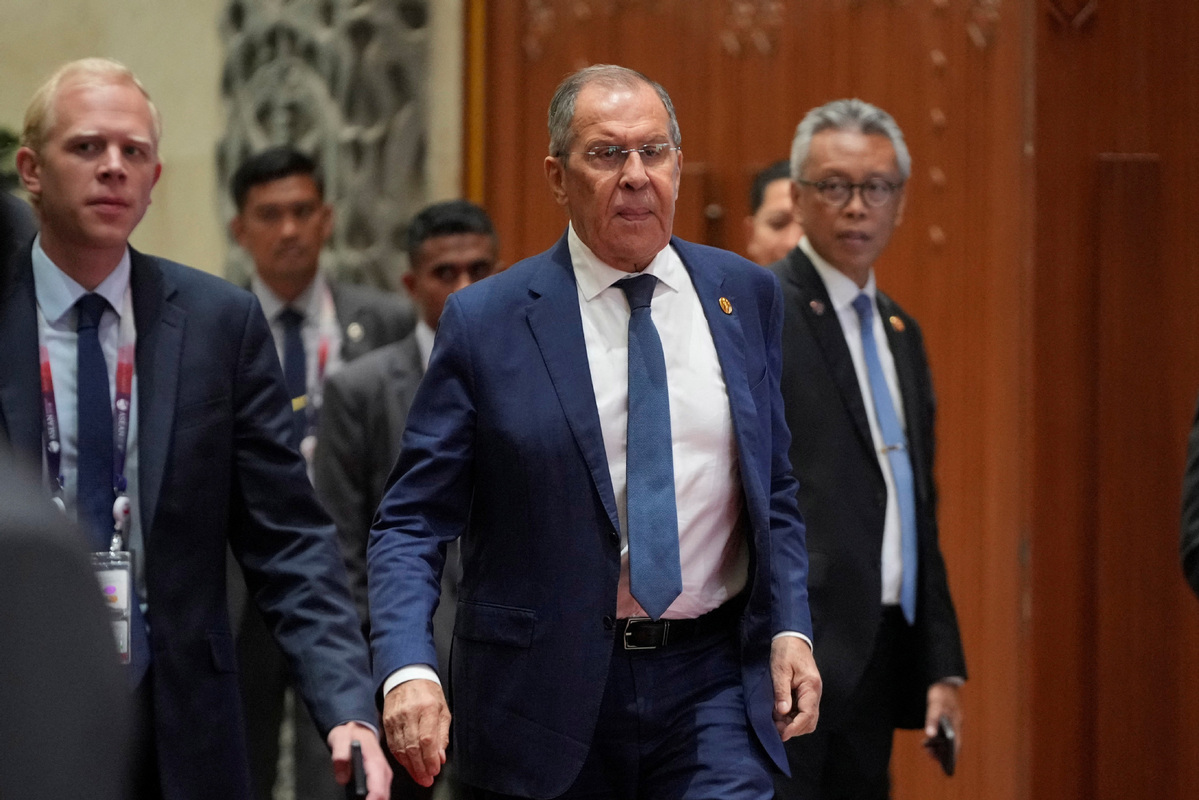 UNITED NATIONS/MOSCOW — Russia's Foreign Minister Sergey Lavrov has dismissed the West as an "empire of lies" and said the latest United Nations proposals to revive the Black Sea grain initiative would not fly because they do not deliver on promises made to Moscow.
Lavrov was speaking on Saturday after a week of intense global diplomacy at the annual gathering of world leaders at UN headquarters in New York where Ukraine and its Western allies sought to drum up support for Kyiv.
In a letter to Lavrov last month, UN Secretary-General Antonio Guterres outlined four measures the UN could facilitate to improve Russia's grain and fertilizer exports in an effort to convince Moscow to return to the Black Sea deal, which allowed Ukraine to export grain through the corridor and helped deal with a global food shortage.
"We explained to the secretary-general why his proposals won't work. We don't reject them. They're simply not realistic. They cannot be implemented," Lavrov said.
Lavrov added that Moscow left the Black Sea grain initiative because promises made to Russia, including on removing sanctions on a Russian bank and reconnecting it to the global SWIFT system, had not been met.
Russia quit the deal in July, a year after it was brokered by the UN and Turkiye to combat a global food crisis that the UN said was worsened by the conflict.
In another development, NATO Secretary-General Jens Stoltenberg said the bloc will not accept Ukraine as a member until the end of the conflict.
He made the statement during a public lecture at the Council on Foreign Relations in New York, reported the Ukrainian government-run Ukrinform news agency on Friday.
"The fact that the war is in an active stage does not allow us to invite them (Ukrainians) tomorrow or today," said Stoltenberg.
At the same time, Stoltenberg suggested that Ukraine may become a NATO member after the cessation of hostilities in the Russia-Ukraine conflict.
"These are interrelated issues, NATO membership, ending the war and ensuring lasting peace after the war," he said.
Providing Ukraine with Western-style weapons and training of Ukrainian military personnel is bringing Ukraine closer to NATO membership, he added.
Ukraine on Saturday morning launched another missile attack on Sevastopol in the Crimean Peninsula, a day after an attack on the headquarters of Russia's Black Sea Fleet that left a serviceman missing and the main building smoldering.
Xinhua