Dialogue is the best way to promote peace: envoys
Share - WeChat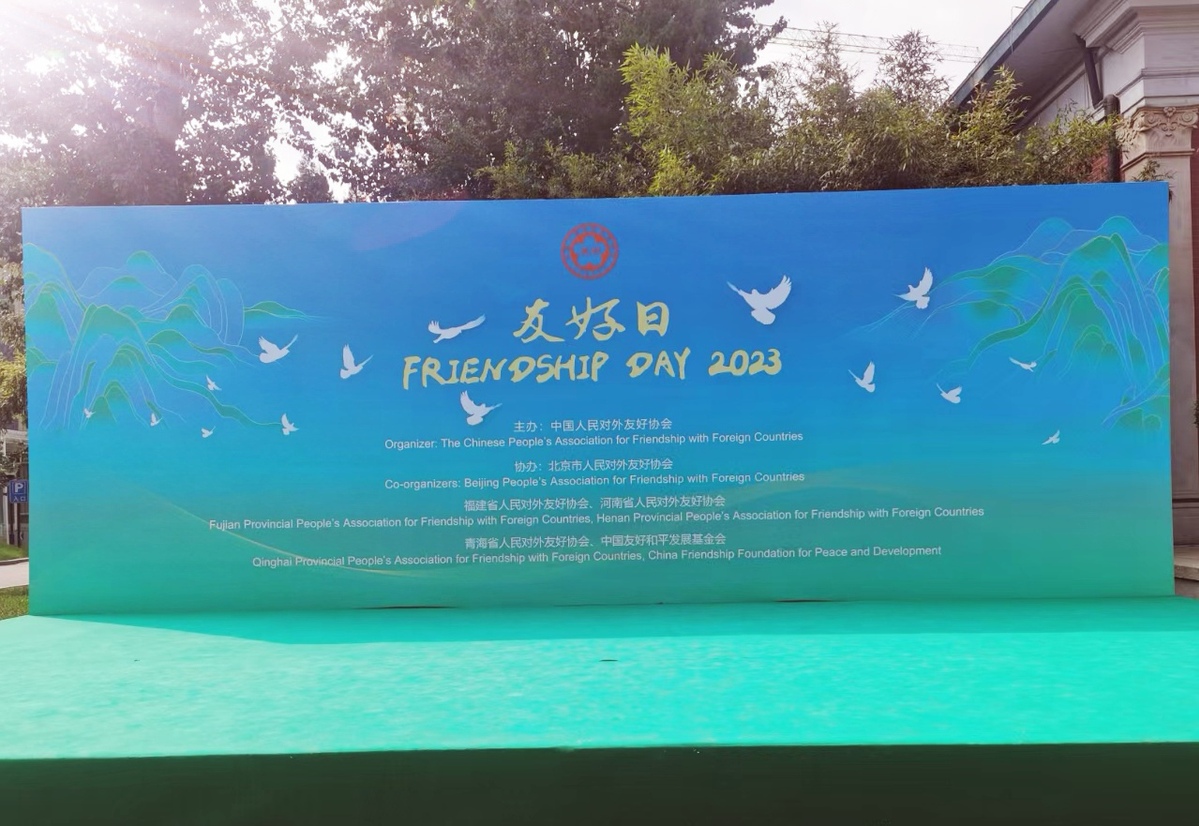 People-to-people connectivity and dialogue is the best way to eradicate prejudice and promote peace, said senior diplomats.
They made the remarks at the 2023 Friendship Day held in Beijing on Saturday by the China People's Association for Friendship with Foreign Countries. Over 1,000 participants from 68 countries and regions gathered in the capital to engage in cultural exchange activities and to taste culinary specialities from both China and abroad.
Diplomatic envoys and their families, representatives of international organizations and multinational companies in China, and foreign students have experienced the charm of the diverse Chinese culture by enjoying distinctive local cuisines, performances and intangible cultural heritage exhibits.
Representatives from Beijing, Fujian, Henan, and Qinghai provinces also introduced their unique local cultures to the global audience.
"We would like to take the Friendship Day as an opportunity to build a platform for further cooperation and friendship," said Yang Wanming, president of the CPAFFC.
Emphasizing on the importance of fostering friendly relationships, Yang said that for Chinese civilization, amity and good neighborliness is the guiding principle for its relations with other countries. "In a world where the future and destiny of all countries are closely linked, only through inclusive coexistence, exchanges on an equal footing and mutual learning among different civilizations can we create a world of lasting peace and shared prosperity," he said.
Elia George Kaiyamo, the Namibian ambassador to China, echoed Yang's opinion, saying that friendship is pivotal in breaking down all types of stereotypes and other barriers.
"International friendship allows for connectivity between peoples of different cultural backgrounds. International friendship can also be said to be a prerequisite for global dialogue," said the ambassador.
The Friendship Day is seen by many as an important platform for improving relations and promoting peace through cultural exchanges and dialogue.
Alain Wong Yen Cheong, ambassador of the Republic of Mauritius to China, spoke highly of the meaning of the Friendship Day, saying that "the best way to eradicate prejudice is to connect people to people, and dialogue is the most important thing in promoting peace".
Josph Oliver Mendo'o, a student from Cameroon who has been studying in China for 7 years, said that he participated in the Friendship Day every year, as it offered a unique chance to enhance people-to-people exchanges and foster mutual understanding.
yangran1@chinadaily.com.cn