Cloud services top open up sky for digital cultural industries
Share - WeChat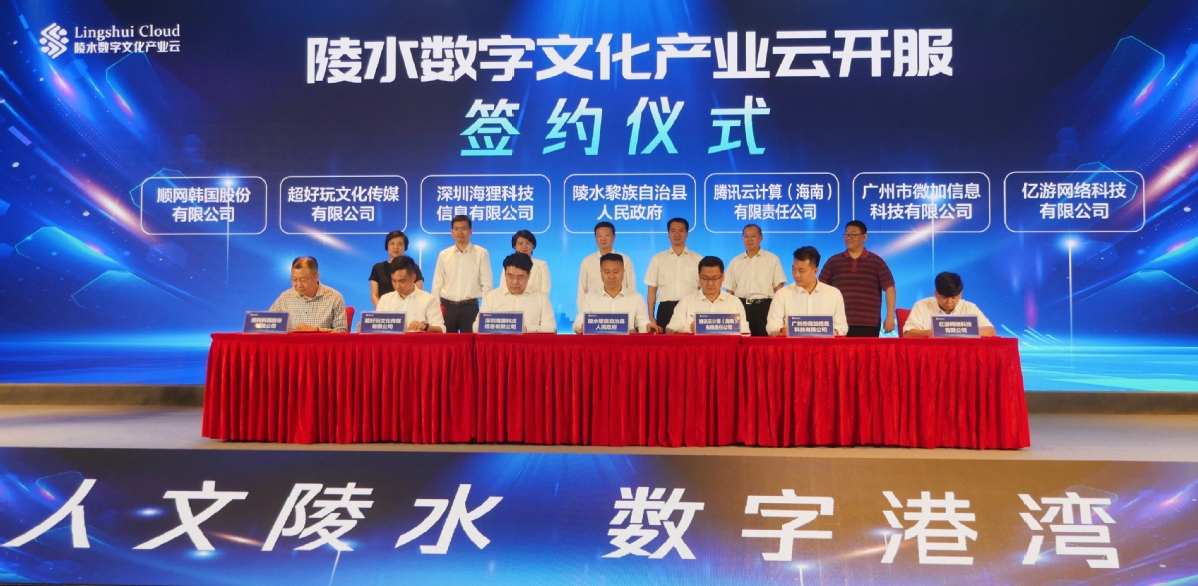 Cloud services will better facilitate companies in digital cultural industries that set up offices in Lingshui Li autonomous county, South China's Hainan province, according to Lingshui International Investment Promotion Bureau.
The Lingshui Digital Cultural Industry Cloud was launched on Friday. It marked a significant milestone in the development of Lingshui's digital cultural industry, contributing to the creation of a new ecosystem of cooperation, construction, and sharing in its digital cultural industry.
With the advantages of computing power, cross-border data, local scenarios and talent supply and the development potential of international underwater cable landing station, the world's first commercial underwater data center and Lingshui Li'an International Education Innovation Experimental Zone, the Cloud offers services such as cloud storage, elastic public network IP, load balancing and cloud interconnection.
During the roundtable forum at the launch ceremony, entrepreneurs from related fields discussed the new ecosystem of Lingshui's digital cultural industry, promoting innovation and research and development in digital ecological enterprises.
Many said they hoped to build a professional service ecosystem for the digital cultural industry's overseas business, provide resource integration and factor mobility support to companies, and attract global enterprises and talent to invest in Lingshui.
Lingshui signed an investment cooperation agreement with six companies including Tencent Cloud Computing (Hainan) Co.
Lingshui aims to introduce and nurture 10 to 20 cloud services and related enterprises by 2025, forming an industry of cloud services including basic cloud services for both domestic and international markets, industry intelligence upgrading, developer innovation, and digital industry incubation, according to a representative of Lingshui International Investment Promotion Bureau.