Giving the Games a green and clean sheen
Share - WeChat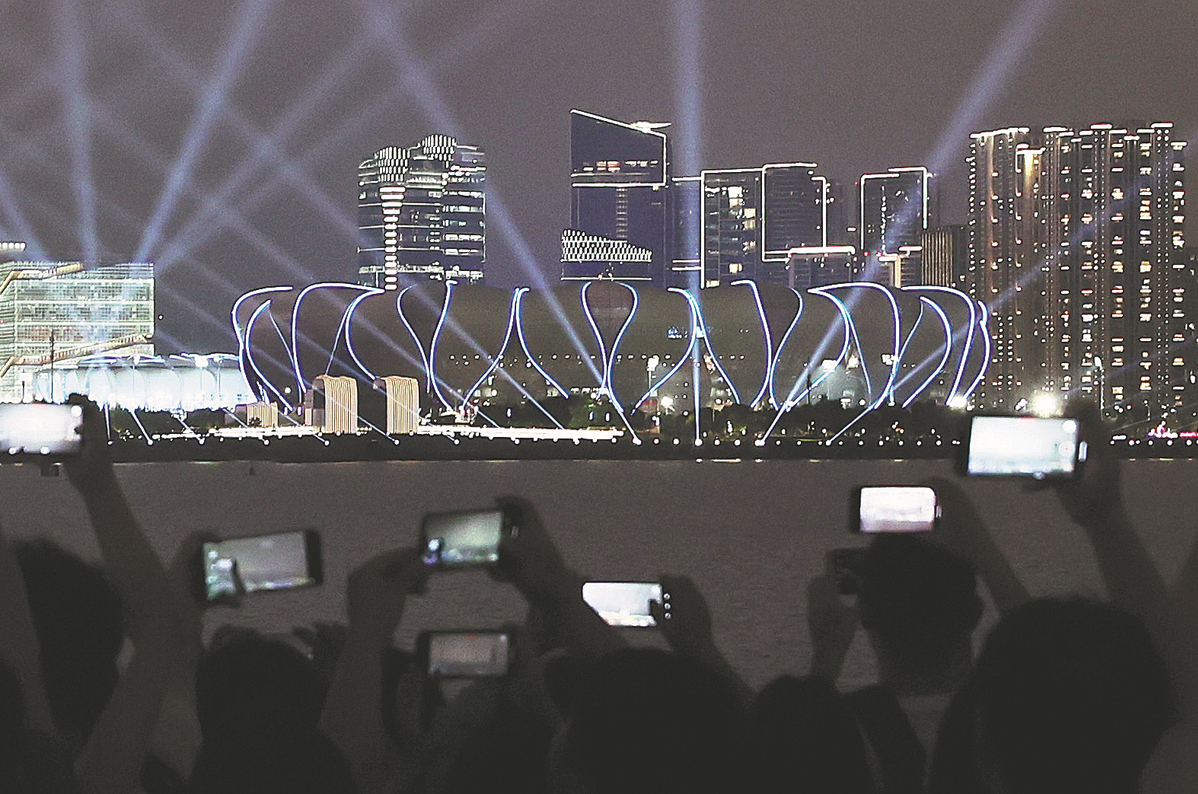 Hangzhou employs determination and innovation to host the first carbon-neutral Asiad
All of the 19th Asiad's competition venues are using renewable energy, according to organizers, as part of the city's mission to host the first carbon-neutral Asian Games.
Electricity sources include photovoltaic power transmitted from such areas as the Qaidam Basin in Qinghai province and the Jiayu Pass in Gansu province in northwestern China, and the Loess Plateau in northern-central China, in addition to wind power from Xinjiang Uygur autonomous region, among other places.
The term "green electricity" refers to power generation that emits little or no CO2.
Green power accounts for 220 million kilowatt-hours, reducing CO2 emissions by 115,400 tons, according to the current plan, said Chen Rong, director of the Hangzhou Games organizing committee's venue construction and management department.
Hangzhou has also been making its transportation system more environmentally friendly and promoting the use of electric vehicles.
State Grid Hangzhou Electric Power Supply Co says it has gone to great lengths to ensure that all Asian Games venues are equipped with charging facilities, bringing its citywide total to 102 charging stations and 2,024 charging ports. The company has also installed China's first high-power wireless charging station for new energy vehicles at the Asian Games Village in Hangzhou's Xiaoshan district.
The official collectable plushies of the Games' mascots are digitally printed, meaning that they do not generate wastewater, leftover fiber or gas emissions. They are also cut out using techniques powered by electricity from solar panels on the factory roof.