Hangzhou's use of AR sets new precedent for gala events
Share - WeChat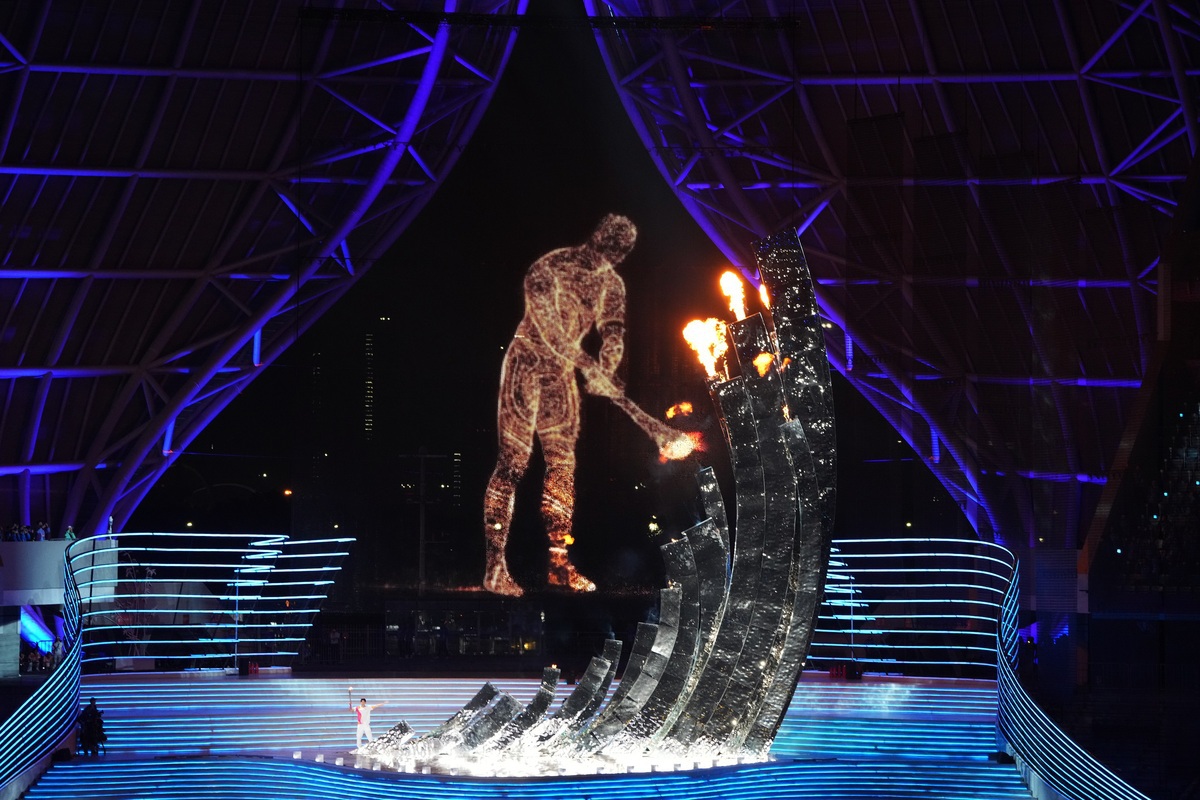 The opening ceremony of the Hangzhou Asian Games, which marked the richest and most skillful use of augmented reality in history, has shed spotlight on the sustainable and digitally enhanced future of such gala events, according to the creative team.
"Technologies such as AR have allowed us to be more expressive," said Sha Xiaolan, chief director and chief producer of the opening ceremony. "We've fully integrated AR into the opening ceremony from stage design to visual lighting. This was probably the greatest incorporation of technology such as AR into something like an opening ceremony of this kind."
Sha, joined by another four members of the creative team, made the remark during a press conference held at the Main Media Center of the Hangzhou Asian Games immediately after the gala's success on Saturday night.
The opening ceremony, which started at 8 pm on Saturday at the Hangzhou Olympic Sports Centre Stadium, featured a stunning show presenting the profound culture, history and modern image of Hangzhou and Zhejiang.
Sha said he and his team have been dedicated to exploring how to express Chinese aesthetics through technology.
According to Sha, the entire production team, consisting of more than 100 individuals, has convened for over 500 meetings over the past three years to deliberate on the development of the opening ceremony performance.
The elements of technology have been fully integrated into each of the programs from beginning to end, he said.