Shining beacon of unity
Share - WeChat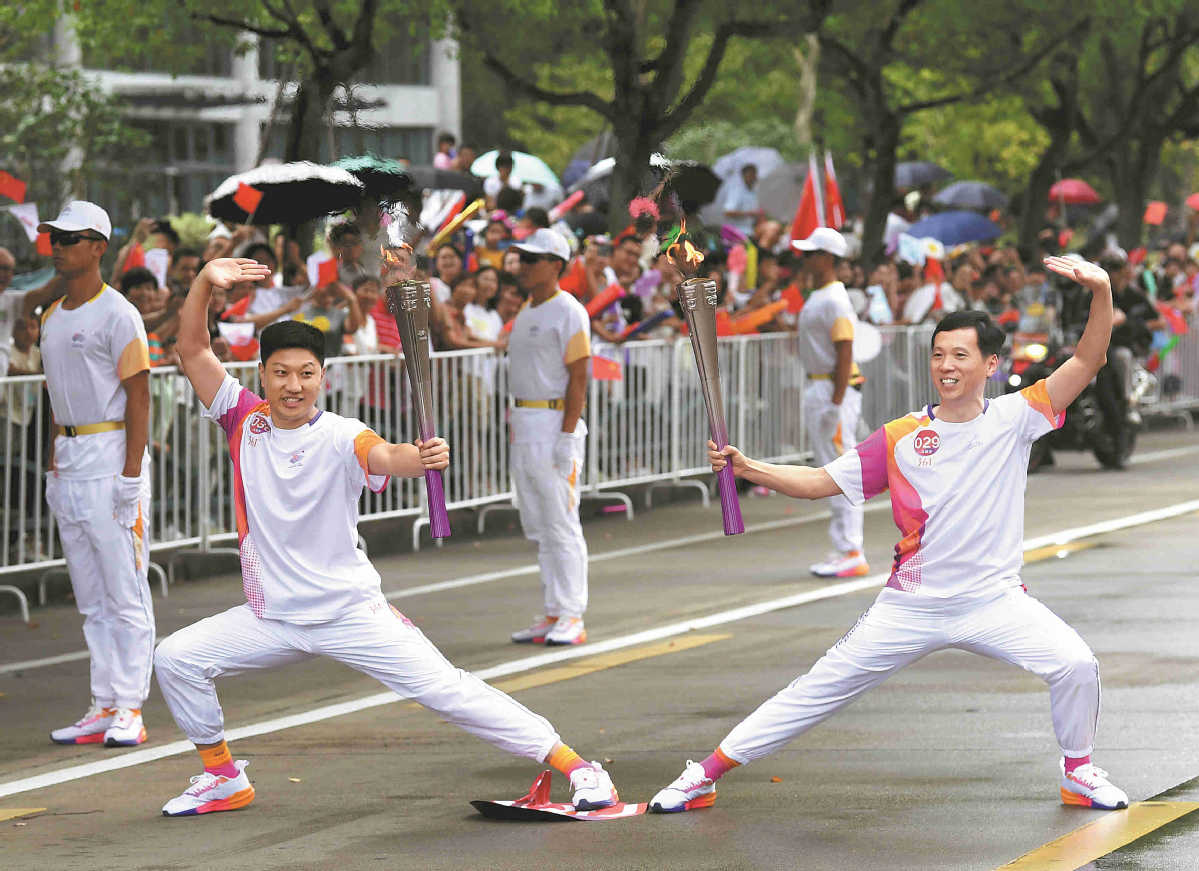 Torch relay lights the way forward with message of peace and progress
As with any Asian Games, the torch relay symbolizes the beginning of the sporting extravaganza. For the 19th Asian Games, the torch relay celebration commenced on Sept 8 at the Archaeological Ruins of Liangzhu City, a UNESCO World Heritage Site in Hangzhou. The flame, a beacon of fraternity, progress, unity and perseverance, traveled through all 11 cities of Zhejiang province, and returned to Hangzhou on Sept 20 for the final leg before culminating in the igniting of the caldron at Saturday's opening ceremony.
"The 19th Asian Games in Hangzhou will fully showcase the courage and perseverance of the athletes, and demonstrate the goodwill of the Asian people for peace, friendship and progress," said Song Luzeng, vice-president of the Olympic Council of Asia, at the launch ceremony of the torch relay.
A total of 2,022 torchbearers, 732 of whom are women, from different Asian countries and regions, passed on the torch during the relay, according to the Hangzhou Asian Games Organizing Committee. The youngest torchbearer was 14 years old and the oldest was 84.