Roundtable discusses the role of science and technology in intellectual property
Share - WeChat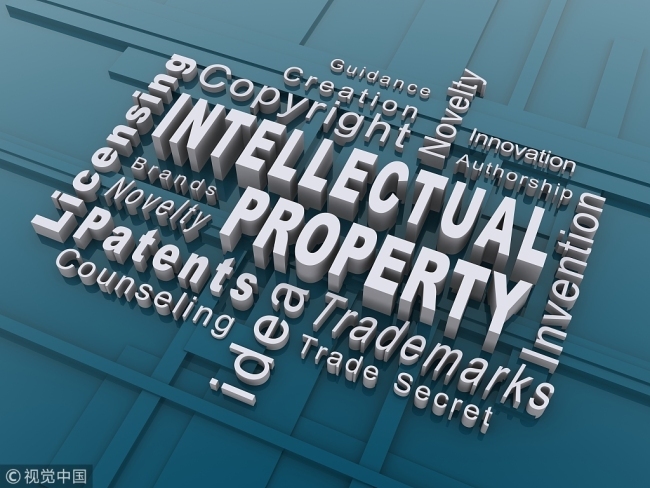 At a roundtable event jointly organized by the World Intellectual Property Organization and China's Ministry of Science and Technology, experts, government officials, and executives from prominent innovative enterprises converged to deliberate the profound influence of science and technology on innovation and the safeguarding of intellectual property.
This assembly brought together government entities and pioneering businesses, collectively engaging in an exploration of innovative strategies during a transformative global landscape while steadfastly advocating for the protection and advancement of intellectual property rights.
The Science and Technology Cluster ranking of 2023 Global Innovation Index, unveiled earlier by WIPO, revealed a compelling shift in the global landscape. It underscored that East Asia is now home to the world's top five science and technology clusters, with Tokyo-Yokohama taking the lead. China emerged as the flagbearer, boasting the highest number of these influential clusters, including three of the world's top five, namely Shenzhen–Hong Kong–Guangzhou, Beijing, and Shanghai–Suzhou.
WIPO's annual index rigorously assesses the innovation capabilities of nations and economies globally. An early release of the Science and Technology Cluster ranking illuminated these hubs, serving as focal points for concentrated global scientific activities.
In a video address, Marco M. Alemán, assistant director-general of WIPO, inaugurated the proceedings. He underscored the indispensable role of science and technology clusters as integral components of prosperous national innovation systems. These clusters operate as localized innovation ecosystems wherein science, universities, public research institutes, startups, entrepreneurs, major corporations, government bodies, and various stakeholders closely collaborate.
ZHANG Guangjun, vice-minister of China's Ministry of Science and Technology, reaffirmed China's unswerving commitment to technological advancement and innovation as primary drivers of societal progress. He accentuated China's sweeping regional development strategies, including coordinated growth in the Beijing-Tianjin-Hebei region, the Yangtze River Economic Belt, and the integration of the Yangtze River Delta. These initiatives aim to establish globally influential science and technology innovation hubs in Beijing, Shanghai, and the Greater Bay Area, enriching the tapestry of regional innovation. He extended China's willingness to collaborate with international organizations such as WIPO and nations worldwide in addressing global challenges through innovation, the protection of intellectual property, and the elevation of international research environments.
Sacha Wunsch-Vincent, head of Section, Economics and Statistics Division at WIPO, shared insights from the 2023 Global Innovation Index's Science and Technology Cluster ranking. He underscored China's prominence in these clusters, with three ranking among the world's top five. China's remarkable achievement in this regard has even surpassed the United States, boasting 24 clusters among the top 100, a noteworthy milestone. He acknowledged China's unwavering dedication to advancing science and technology, propelling its innovation clusters to the forefront of the global stage.
High-level executives from innovative companies such as Huawei and Xiaomi also shared insights into their organizations' innovation journeys during the roundtable. Government officials, including Zhang Qiao, deputy mayor of Suzhou, and Hou Yun, chief inspector of the Beijing Municipal Science and Technology Commission and the Zhongguancun Management Committee, enriched the discussions with their experiences in cultivating innovative cities.
Zhang Qiao highlighted Suzhou's strategic geographical advantage, nestled in close proximity to Shanghai, an integral component of the global innovation ecosystem. Suzhou has enthusiastically embraced globalization and international collaboration, epitomized by the successful Suzhou Industrial Park's international partnerships. The city's unwavering commitment to safeguarding intellectual property rights has fostered a favorable business climate, attracting foreign investments and top-tier talent. Suzhou's innovation capacities have burgeoned significantly, with an unswerving focus on regional collaborations, open innovation, and the protection of intellectual property. The implementation of long-term regional development strategies plays an instrumental role in enhancing the competitive edge of cities.
The high-level roundtable underscored the indispensable role of science and technology clusters in propelling innovation. It exemplified China's resolute dedication to advancing technology and nurturing global collaborations, particularly in the realm of intellectual property protection. This event illuminated the paramount importance of cooperation and innovation ecosystems in shaping the future of global technological progress.
Most Viewed in 24 Hours
China Views