World Insights: China spearheads global efforts to pursue development with GDI
Share - WeChat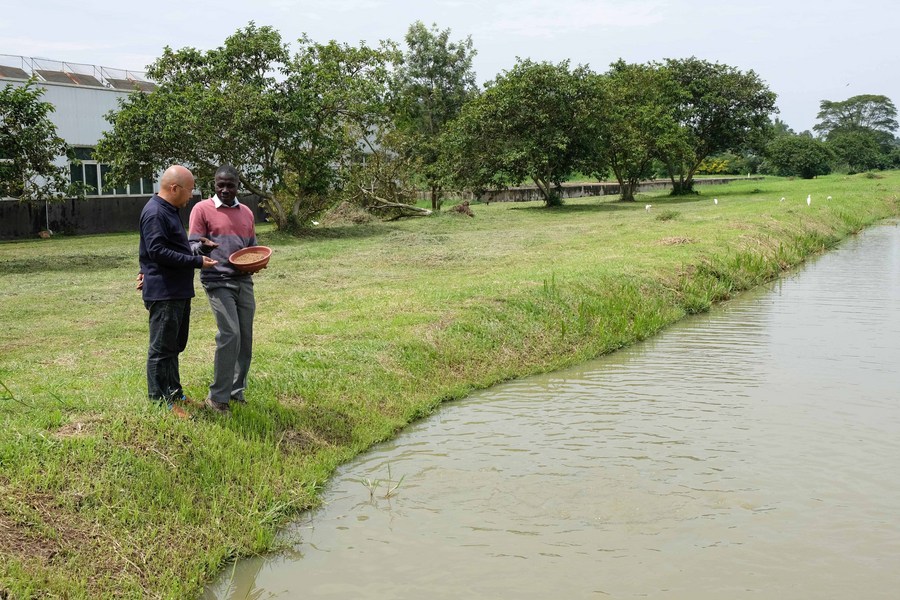 BEIJING -- At the general debate of the 76th session of the United Nations General Assembly on Sept 21, 2021, Chinese President Xi Jinping unveiled the Global Development Initiative (GDI), offering the international community another significant public good.
Two years on, the initiative, which aims to steer global development toward a new stage of balanced, coordinated, and inclusive growth, has won increasing recognition and support.
Analysts opined that with the GDI, China is blazing a trail for global development, which diverges from the Western-dominated development models, playing a pioneering role in building a community with a shared future for mankind.
NEW MODEL OF DEVELOPMENT
China introduced the GDI at a time when development across the world, particularly in developing countries, was going through a rough patch.
Unilateralism, protectionism, and anti-globalization are running rampant. Transnational challenges are intensifying, with frequent outbreaks of regional conflicts. Clinging to the Cold War mentality, some Western countries are bent on provoking bloc confrontations, putting global security at greater risk.
To navigate through those hurdles and unlock a path forward, balanced, coordinated, and inclusive development is of paramount importance. That means no country should be left in the lurch, and developing nations -- whose development interests have been overlooked for far too long -- deserve more attention and support.
With its influence and experiences, China is trying to galvanize the world economy and create fairer bases for all nations to prosper, said Waleed Gaballah, a professor of financial and economic jurisdictions at Cairo University.
The GDI is an initiative that "is built on maintaining cooperation and achieving interests for all without leaving any country behind," pointed out Gaballah.
Referring to the GDI as "an inclusive and coherent proposal for a new international order that is just and equitable," Cuban President Miguel Diaz-Canel said at the recently-concluded Group of 77 and China Summit in Havana that the initiative is helping "place knowledge-based development at the center of the priorities of the international system."
By rolling out a set of initiatives including the GDI, China is propelling the world "into a new paradigm, where we think about the one humanity first, before we think about national interests," said Helga Zepp-LaRouche, founder and chairwoman of the German think tank Schiller Institute.
INDISPENSABLE ROLE
To effectively implement the GDI, China, a developing country, prioritizes the urgent needs of developing countries, proposing a range of practical measures to empower developing countries in crucial areas including poverty reduction, food security, industrialization, and connectivity.