'Green' hydrogen boosting coal-to-chemical industry
Share - WeChat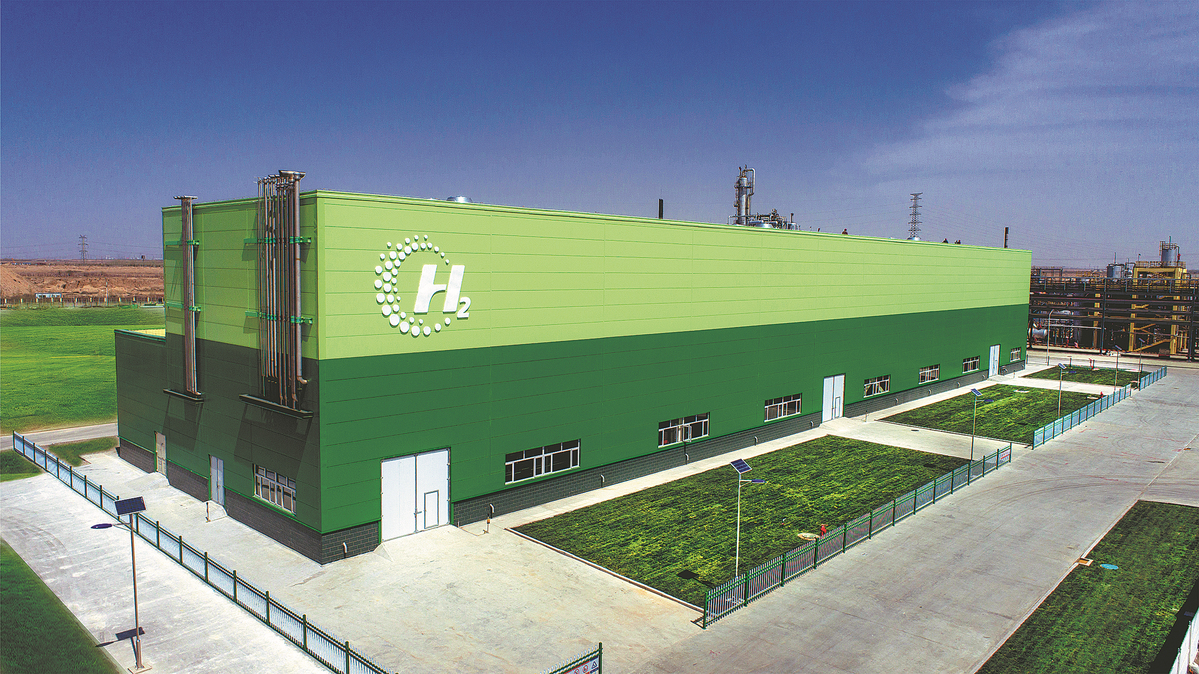 Editor's note: As protection of the planet's flora, fauna and resources becomes increasingly important, China Daily is publishing a series of stories to illustrate the country's commitment to safeguarding the natural world.
Base reduces pollution caused by traditional working practices. Hou Liqiang reports from Beijing, with Hu Dongmei in Yinchuan and Yuan Hui in Hohhot.
Across a vast expanse of desertified land, continuous rows of photovoltaic power panels shine in the sunlight and stretch as far as the eye can see.
It may look no different from the other solar energy stations China has built in desert areas, but the project is part of the Ningdong Energy Chemical Industry Base in the Ningxia Hui autonomous region.
The base consumes 55 million metric tons of coal and emits more than 67 million tons of carbon dioxide every year.
This vast facility for solar energy development, with an installed capacity of 500,000 kilowatts, is a microcosm of the great endeavors made by the base and the government to transform China's coal-to-chemical industry.
Having been put into operation and connected to the national grid in late June, the facility is just one part of a demonstration project for hydrogen production and the reduction of carbon emissions at the base, one of the country's largest coal-to-chemical industry hubs.
When completed on schedule at the end of the year, the demonstration project, developed by the CHN Energy Investment Group, will also see two hydrogen production plants put into use, each with the capacity to make 20,000 standard cubic meters of hydrogen an hour.
Moreover, the project will include two hydrogen refueling stations, hydrogen pipelines and a batch of heavy-duty trucks powered by the gas.
"We are developing new advantages. That is, using clean energy to replace fossil energy, and especially to replace coal with hydrogen made from renewable energy to reduce energy consumption and carbon emissions in the industry," said Tao Shaohua, head of the management committee at the base.
In addition to shifting from coal to hydrogen in production, the base will make efforts to develop hydrogen-powered transportation and manufacture hydrogen-related equipment for the storage and transportation of liquid hydrogen, he added.