China seen as ideal funding source for BRI
Share - WeChat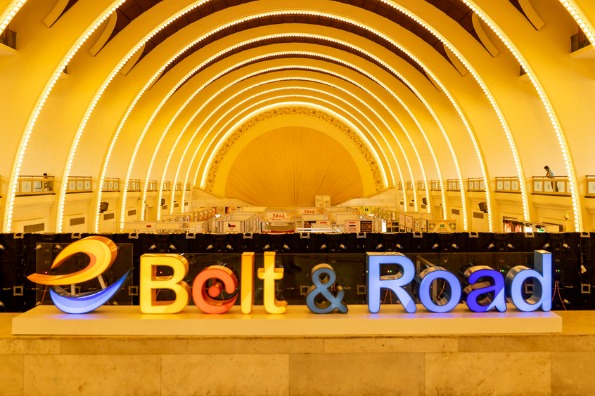 Country 'able to provide large-scale, low-cost funds' to markets involved, Asia
With low inflation and high savings rates, China is able to provide large-scale, low-cost funds to Asia and countries involved in the Belt and Road Initiative, while investors and capital markets should pay greater attention to the attractiveness of the investment and financing markets in, and cooperation between, Global South and BRI economies, experts said.
The remarks were made at the China Investment Corp(CIC) Forum 2023 and Cross-Border Investment and the International Industrial Cooperation Conference organized by CIC on Wednesday in Hong Kong.
CIC is one of the world's largest sovereign wealth funds, with net assets reaching $1.17 trillion.
Zhou Xiaochuan, a member of CIC's International Advisory Council and former governor of the People's Bank of China, said the global economy is facing several challenges ahead.
Global inflation has affected monetary policy formulation, cross-border capital flows and global financing costs. Emerging and developing markets are facing further difficulties in accessing financing in international markets.
The rise of anti-globalization and trade protectionism has severely impacted international trade, investment and financial cooperation, leading to the adjustment and reorganization of global industrial and supply chains.
But the green revolution, as well as the development of science and technology, caused the reorganization of the industrial chain, whereas the financial and investment communities must adapt to this change.
"Asia will continue to be the main driving force of global growth and BRI countries will be key growth points in the next step. However, the global capital market has not fully grasped and prepared for this major trend and has made inadequate strategic adjustments in capital deployment direction and structure," Zhou said.
"Countries with low inflation and high savings rates such as China can provide large-scale, low-cost funds to Asia and BRI countries. The powerful sovereign wealth funds of many Asian countries can make important contributions to medium and long-term investments in the region," he said.
Peng Chun, chairman and CEO of CIC, said at the forum: "Cross-border investment is an important link to promote international industrial cooperation and an indispensable booster of global sustainable development. Cross-border investment and industrial cooperation will develop in a more open, inclusive, win-win and sustainable direction."
Peng said CIC is positioned as a long-term institutional investor providing long-term investment for the sustainable growth of the world economy, with an insistence on innovating methods in overseas investment and promoting international industrial cooperation and win-win results.