Transplant organs spend less time in transit
Share - WeChat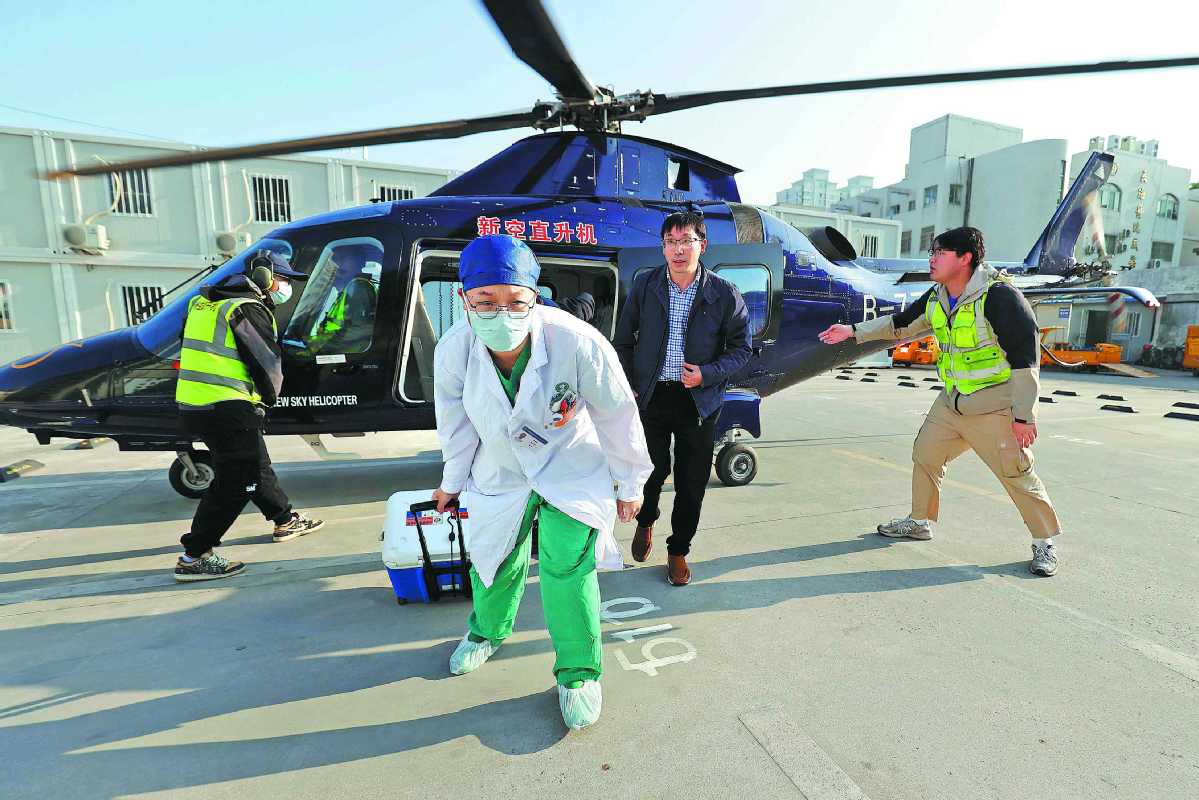 Efficiency greatly improved after establishment of green channel
Stormy weather buffeted a Sichuan Airlines Airbus A330-200 before it made an emergency landing at Yangzhou Taizhou International Airport in Jiangsu province to bring lifesaving lungs to a patient just seven hours after the organs were donated.
Flight 3U8985, operated by the carrier on July 21, was scheduled to land in Wuxi, Jiangsu, where the patient was being treated at Wuxi People's Hospital.
However, the southern part of Jiangsu was battered by storms, so an alternative airport had to be found for the plane, which departed from Chengdu Shuangliu International Airport in Sichuan province.
A request to land was accepted by the Yangzhou airport, and an ambulance was arranged to transport the lungs to the Wuxi hospital some 170 kilometers away.
Chen Jingyu, one of China's top lung transplant experts and vice-president of Wuxi People's Hospital, performed the transplant operation.
He said that although the total time taken to transport the lungs exceeded the "golden six hours", this had little impact on the operation. Six hours is the optimal preservation time for such organs.
"Everyone did their best," he added.
The lungs were taken from the donor at 4 pm on July 21, before being sent straight to the airport in Chengdu.
Chen said: "Organs are allocated by the China Organ Transplant Response System, which is based on two principles. The first is a rating. Patients who need organs are rated by the Organ Procurement Organization in this system. The details required include their age, blood type, height, weight and health status.
"The second principle is proximity. An organ from Chengdu will preferably be allocated to patient in that city. If there is no appropriate patient in Chengdu, then the organ is allocated nationwide.