'Forest for Life' exhibition unveiled to inspire eco-conscious Living
Share - WeChat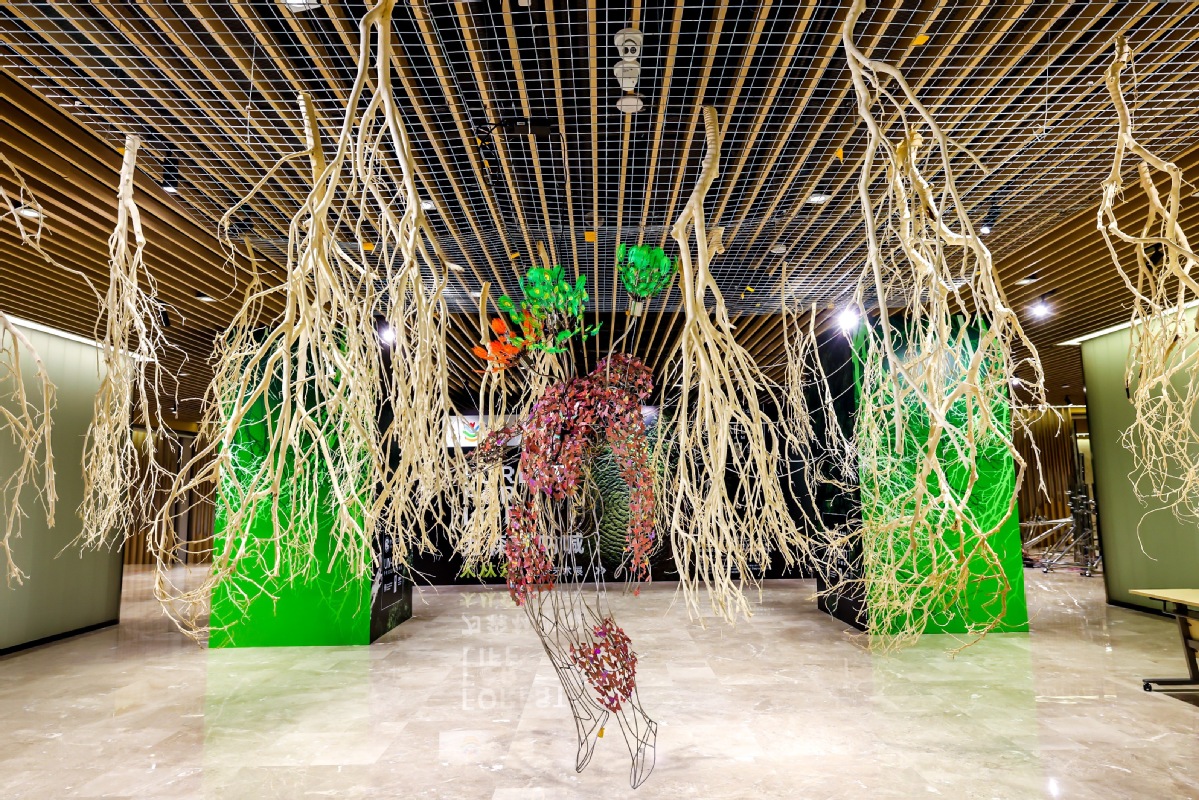 An art exhibition titled "Forest for Life" was jointly launched by the United Nations Environment Programme (UNEP) and the China Green Foundation on Tuesday at the Overseas Cultural Exchanges Center in Beijing.
The 'Forest for Life' campaign, jointly run by the UN-REDD Programme and the United Nations Decade for Ecosystem Restoration, aims to protect and restore forests by raising public awareness of how individual choices could affect crucial ecosystems.
As part of the campaign, the exhibit provides an immersive experience through art installations by talented Chinese artist Yuan Long. Inspired by the Chinese adage, "Within wood, there are people; within forests, there are origins; and within groves, there are crowds," the exhibition's theme, "Woods, Groves, and Forests, People in Crowds," prompts reflection on the intricate human-environment connection.
Mario Boccucci, Head of the UN-REDD Secretariat, expresses his enthusiasm for the exhibit, stating, The 'Forest for Life' exhibit serves as a powerful means for increasing awareness, inspiring efforts to conserve and restore these critical ecosystems, ensuring a sustainable future for all.