Baijiu makers in high spirits on foreign sales
Share - WeChat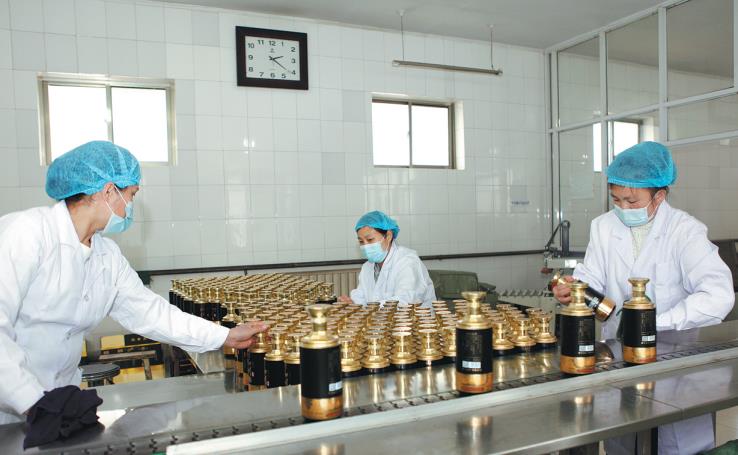 China's popular liquor making inroads overseas as domestic mkt overcrowded
Last year, consumers in China guzzled through 663 billion yuan ($91 billion) worth of baijiu — a clear, strong liquor famous in the country — said the China Alcoholic Drinks Association, making it the world's most-consumed spirit. However, the potent potable remains less well-known outside the nation.
Therefore, many Chinese distilleries are increasingly turning their gaze outward to gain a foothold overseas, targeting both the Chinese diaspora and foreign consumers.
Chinese liquor company Jiangxiaobai, located in Chongqing municipality's Baisha township — which has a distilling heritage spanning over 500 years thanks to its climate and topography — is reaching out to consumers around the globe with accommodative flavors, hoping to cultivate consumption among groups seeking to appreciate aspects of Chinese culture.
Back in 2016, the company showed initial export ambitions to South Korea as a first step to kick off an international presence, as it shipped 21 tons of sorghum-made spirits to appeal to its Asian neighbor, where soju is the adult beverage of choice.
"South Korea is well positioned to be the first stop in the company's global expansion strategy as it stands geographically close to China, shares a similar cultural background and has a larger group of Chinese," said Zhang Huihui, head of Jiangxiaobai's international business department.
In addition, the company toned down its strong and pungent flavor, rendering it smoother, milder and more appealing to the mass market, Zhang said, adding that this brings the potency of the spirit to levels similar to soju and thus more approachable for novices.
Baijiu used to chase away many foreign consumers, who, despite being enthusiastic about Chinese drinking culture, were put off by the liquor's strong and fiery taste, said Zhu Danpeng, an independent food industry analyst.
This has been well understood among baijiu producers, who have made great efforts to appeal to overseas drinkers in recent years. Many baijiu distilleries now produce lower-proof or flavored products aimed at them, Zhu said.
Jiangxiaobai, benchmarked against major international spirits including whiskey, vodka and brandy, clocks in at 40 percent alcohol by volume — significantly lower than traditional bottles' dizzying ABV of 52 percent.
"For South Korean millennials who are looking to experiment with new categories and taste China's national drink, it's the perfect beverage to accompany barbecues with a bunch of friends," Zhang said.
Now the company has built up a sales network covering more than 30 countries and regions around the world, including Asia, Europe, North America and Oceania. Overseas sales continue to grow rapidly, especially in South Korea, Zhang added.
Statistics from the General Administration of Customs show that the exports of baijiu stood at some 7,960 kiloliters in the first half, while Chinese distilleries produced, according to the National Bureau of Statistics, over 2 million kiloliters of the colorless liquor during the same period.
Wang Deliang, chief analyst at the China National Research Institute of Food and Fermentation Industries, said less than 1 percent of Chinese baijiu output has been delivered overseas for the time being. Therefore, despite its enormous sales figures, the vast majority of baijiu consumption takes place in the domestic market.