Dutch king calls for action on poverty
Share - WeChat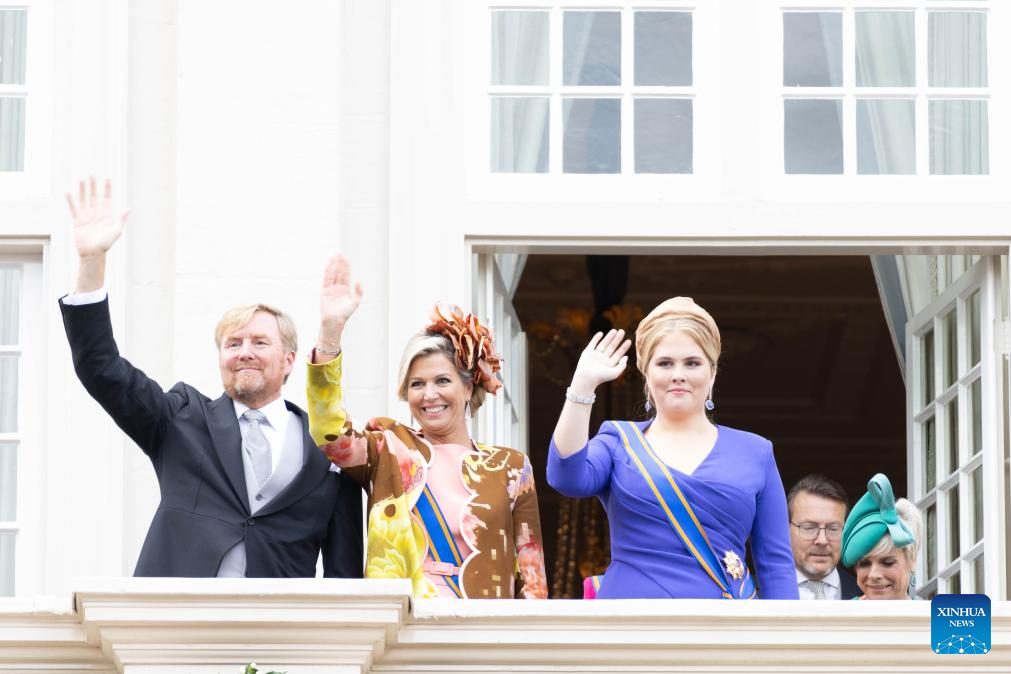 THE HAGUE - Dutch King Willem-Alexander on Tuesday drew attention to the need to prevent a rise in poverty in the country, around two months before the next general parliamentary elections.
"The first thing that someone looking at Dutch society from the outside will see is an attractive country with good public services and a strong economy," the king said in his annual speech in The Hague.
"But beyond that rosy picture lies an enduring task: to continue working to ensure equal opportunities, socioeconomic security and future prospects."
The message of the king came one week after the Dutch Central Bureau of Statistics (CBS) said that as a result of rising inflation, the purchasing power of the Dutch population fell by 1.2 percent in 2022, compared to the previous year, the largest decline in 40 years.
"Prinsjesdag," or Prince's Day, held every year in The Hague on the third Tuesday of September, is normally not only about the opening of the parliamentary year, but also a day of many other traditions, with female politicians wearing their most extravagant hats and male members of Parliament (MPs) their most formal dress.
Like every year, the king read out his speech from the throne, this time from the Royal Theater in The Hague, containing the message and plans of the Dutch government for the next year.
However, as the government fell on July 7 this year and new elections are scheduled for Nov. 22, this time the king touched upon the caretaker government of outgoing Prime Minister Mark Rutte.
"The caretaker status of the government inevitably entails restraint as far as making new proposals is concerned," the king said. "...the state of the public finances and rising interest charges call for greater financial caution than in recent years."
However, there are topics that require decisiveness, like the poverty issue, said the king.
En route in a glass coach from Noordeinde Palace to the Royal Theater, the king was accompanied by his wife Queen Maxima and daughter Princess Amalia. Last year, farmers, protesting against the government's nitrogen policy, disrupted the ride with whistles and boos.
This time it was quieter as there was no government to protest against, but still some protesters had gathered along the route, some pointing at the king himself, his poverty theme and the event itself.
"I am against this splendor, this puppet show," one demonstrator told national broadcaster NOS. "What should we do with a king who does not stand up for the Dutch people? There are people in the country without money to buy food."
After his speech, the king and the royal family moved back to Noordeinde Palace for the traditional balcony scene.
Outgoing Finance Minister Sigrid Kaag moved to the House of Representatives to open a ceremonial briefcase with the "Miljoenennota," the national budget plan, all subject to change with the new elections approaching.