City powers ahead with green transformation
By Cang Wei in Yancheng, Jiangsu and Julian Shea in London | China Daily | Updated: 2023-09-20 08:03





Share - WeChat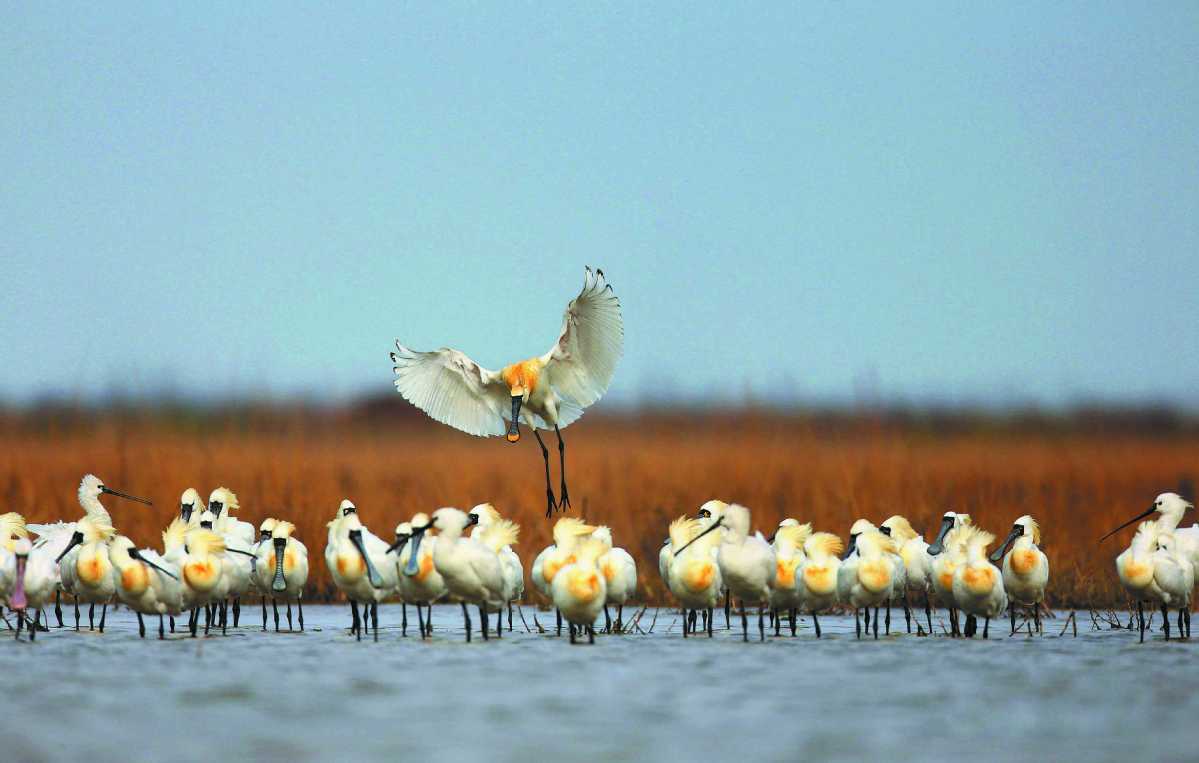 Yancheng looks to ecological restoration, new energy industry
Every August, a spectacle heralding the start of migratory birds' annual autumn migration unfolds at the enchanting Yellow Sea Wetland in Yancheng, Jiangsu province.
These birds stop over at this natural haven en route from East Asia to Australasia. Every year, like clockwork, millions of them flock to Yancheng's marshy wetland, seeking solace from the frigid winters gripping the rest of the region.
The wetland, which covers 188,643 hectares and was listed as a UNESCO World Heritage Site in 2019, provides high-quality habitats for 17 species of migratory bird on the International Union for Conservation of Nature Red List of Threatened Species.
Starting on Monday, the three-day 2023 World Coastal Forum, an international platform for coastal ecological protection and sustainable development, will be held in Yancheng. Some 400 representatives from domestic and foreign governments, UN agencies, international organizations and academic institutions will attend the forum.
The Tiaozini Wetland, which is part of the Yellow Sea Wetland, welcomes 200,000 to 300,000 migratory birds every year.
Nearly half the world's spoon-billed sandpipers spend two to three months at the wetland, eating sufficient food and storing enough energy to fly to their winter habitat. With a body length of only 14 to 16 centimeters, these birds are the approximate size of a human fist. Their black mouths, shaped like a small rice spoon, are considered adorable by many bird watchers.
Li Dongming, a photographer who has captured images of the birds at Yancheng for years, said: "These cute creatures have a high-standard living environment. In recent years, with the abundance of fish, shrimp and shellfish, and environmental improvements, we photographers have been able to take more pictures of these creatures.
"Since Yancheng's application for a World Heritage Site listing was approved, local and national governments have intensified their efforts to protect the area. For example, we have seen the number of Nordmann's greenshank rise steadily in recent years."