Working together for the common good of the region
Share - WeChat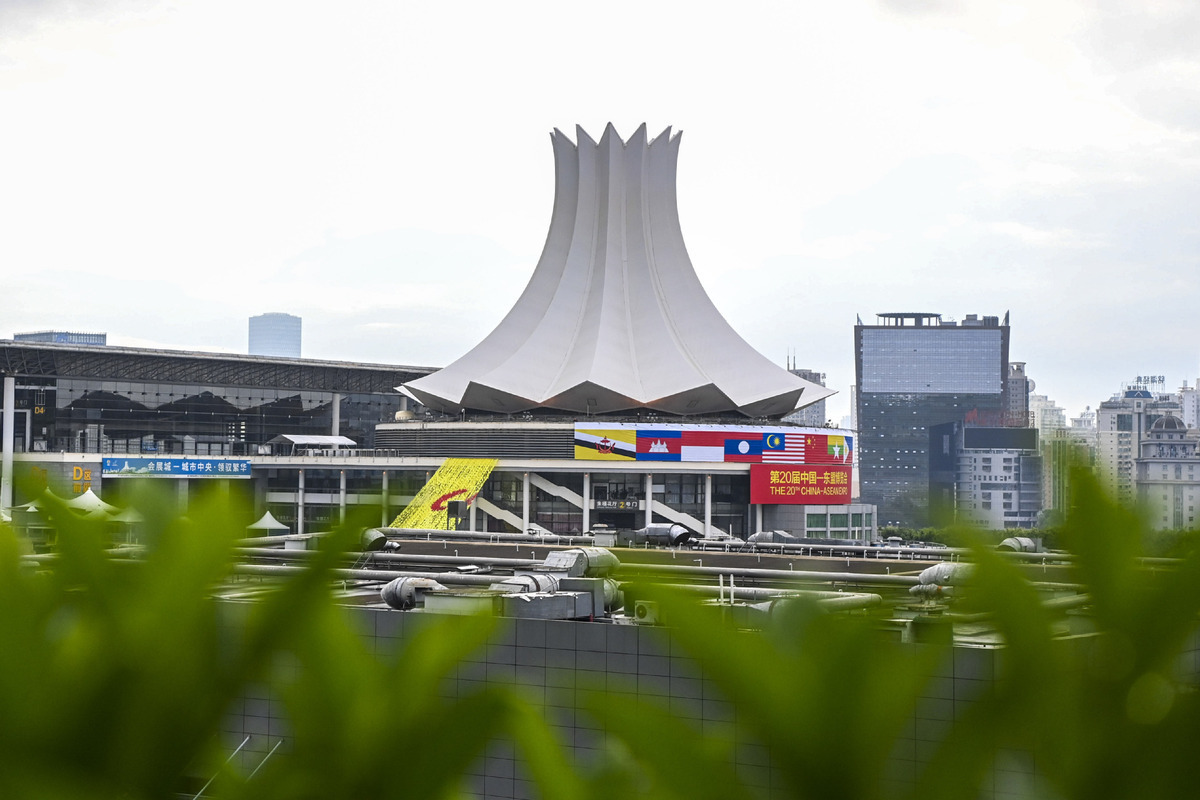 The ongoing 20th China-ASEAN Expo and China-ASEAN Business and Investment Summit held from Saturday to Tuesday in Nanning, capital of Guangxi Zhuang autonomous region, are witnesses to the great achievements the two sides have made in seeking common development over the past two decades. They are also windows showcasing the huge potential of their future cooperation.
China-ASEAN trade grew by 16.8 times over the past 20 years, and they have been each other's largest trade partner for three years running.
Twenty years ago, long before the United States realized the important role the Association of Southeast Asian Nations can play in regional affairs, China, as ASEAN's dialogue partner, became the first country to join the Treaty of Amity and Cooperation in Southeast Asia, and together with ASEAN established a strategic partnership for peace and prosperity.
As Premier Li Qiang pointed out in his address at the opening ceremony of the 20th China-ASEAN Expo, the two sides have upheld the common good of the world, jointly tackled global challenges, and fostered a steady stream of cooperation highlights in poverty reduction, climate action, environmental protection and the green energy transition. The China-ASEAN relationship has grown into the most successful and vibrant model for cooperation in the Asia-Pacific.
Unlike Washington, which tries to turn the ASEAN countries into pawns in its geopolitical games, while claiming it respects ASEAN's centrality in regional affairs, China always regards the ASEAN member states as good neighbors and reliable partners, and has never targeted any third party in the process of advancing China-ASEAN relations.
China and ASEAN should strengthen their efforts to build a peaceful, safe and secure, prosperous, beautiful and amicable region that will bring more tangible benefits to all peoples in the region.
Nearly 2,000 enterprises are participating in the China-ASEAN Expo this year, up 18.2 percent from the previous expo.
The complementarity of the Chinese and ASEAN economies, and their time-honored friendly exchanges and deep cultural bonds are sources of vitality for China-ASEAN cooperative relations. With their cooperation now focused on green and low-carbon development and the digital economy, the prospects are bright for the sustainable development of the region.
Most Viewed in 24 Hours
China Views