Huge potential seen in Sino-South African space ties
Share - WeChat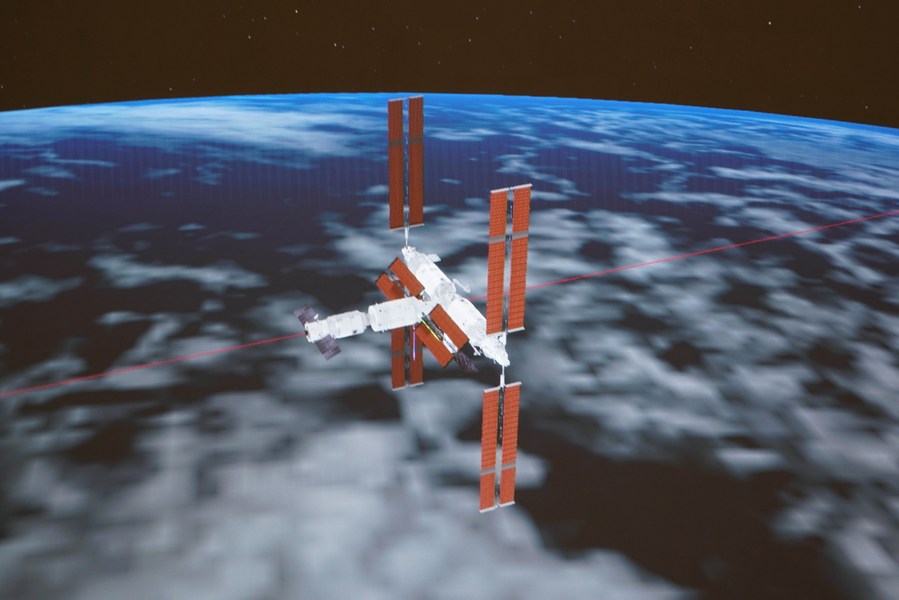 There is huge potential and there will be big opportunities in the field of space cooperation between China and South Africa as the two nations have recently decided to enhance their collaboration in this regard, observers said.
Wang Yanan, chief editor of Aerospace Knowledge magazine, said that China wants to maintain and deepen its communications, exchanges and cooperation with other countries in space programs, while South Africa seems interested in space exploration and related expertise, which means the two sides can find common interests in joining hands in outer space.
"As one of the space powers in the world, China now has advanced technologies and spacecraft, well-made plans, rich experience and talented professionals. And, it is willing to share its expertise with friendly countries," he said, emphasizing that South Africa has always had good relations with China.
South Africa has a solid industrial foundation and good capabilities in scientific and technological fields, which means it can also contribute to joint space programs, Wang added.
Yang Yuguang, a senior space industry observer and vice-chair of the International Astronautical Federation's Space Transportation Committee, said that South Africa has been enthusiastic about advancing its space capability for a long time, and had once planned to develop its own carrier rockets and satellites.
The nation is a leader in Africa in terms of the space industry and the science and technology sector, and its location — at the southernmost tip of the continent — is an advantage, Yang said.
"One important area where the two sides can cooperate is ground tracking and control work. South Africa has been in cooperation with several spacefaring countries because its geographic location permits unique advantages in ground-based telemetry for and a control of spacecraft. Lunar missions require sophisticated telemetry and control network, so the participation of the African nation will be very helpful," the observer said.
Moreover, international cooperation has become an indispensable part of China's lunar endeavor, and previous Chinese lunar probes have carried foreign science payloads, Yang said. "South Africa wishes to further expand its space capability. Therefore, it is natural for the two nations to open cooperation in this field."
Earlier this month, South Africa officially joined the International Lunar Research Station Program, an ambitious venture led by China.
On Sept 1, Chinese Ambassador to South Africa Chen Xiaodong signed a memorandum of understanding on behalf of the China National Space Administration with Humbulani Mudau, CEO of the South African National Space Agency, marking South Africa's entry into the program.
According to the agreement, both parties will engage in extensive cooperation in areas including the planning, construction, operation and application of the lunar outpost, as well as related education and training projects.
Moreover, within the framework of the BRICS Remote Sensing Satellite Constellation, the Chinese and South African space agencies will collaborate on remote sensing data exchange and application, and on satellite ground stations.
South Africa's participation in the program indicates that China-South Africa space cooperation has extended from near-Earth operations to lunar and deep-space explorations, which will help promote advancements in space technology in China and South Africa, the China National Space Administration said.
According to Chinese scientists, the first version of the International Lunar Research Station will comprise components of China's Chang'e 7 and Chang'e 8 robotic missions — orbiters, landers, rovers and a flyby craft, as well as a relay satellite.
Both the Chang'e 7 and Chang'e 8 probes are designed to land on the moon's south pole. Chang'e 7 is scheduled to set out around 2026, while Chang'e 8 will join it around 2028.
In the long run, other spacecraft will be deployed on the south pole, to bring more infrastructure to the science outpost. The station will use robots most of the time, but will also be capable of accommodating astronauts for short stays.
The lunar station will act as an international platform for moon-based scientific experiments and mineral research, mission planners said.