Shenyang commemorates anniversary of war against Japanese aggression
Share - WeChat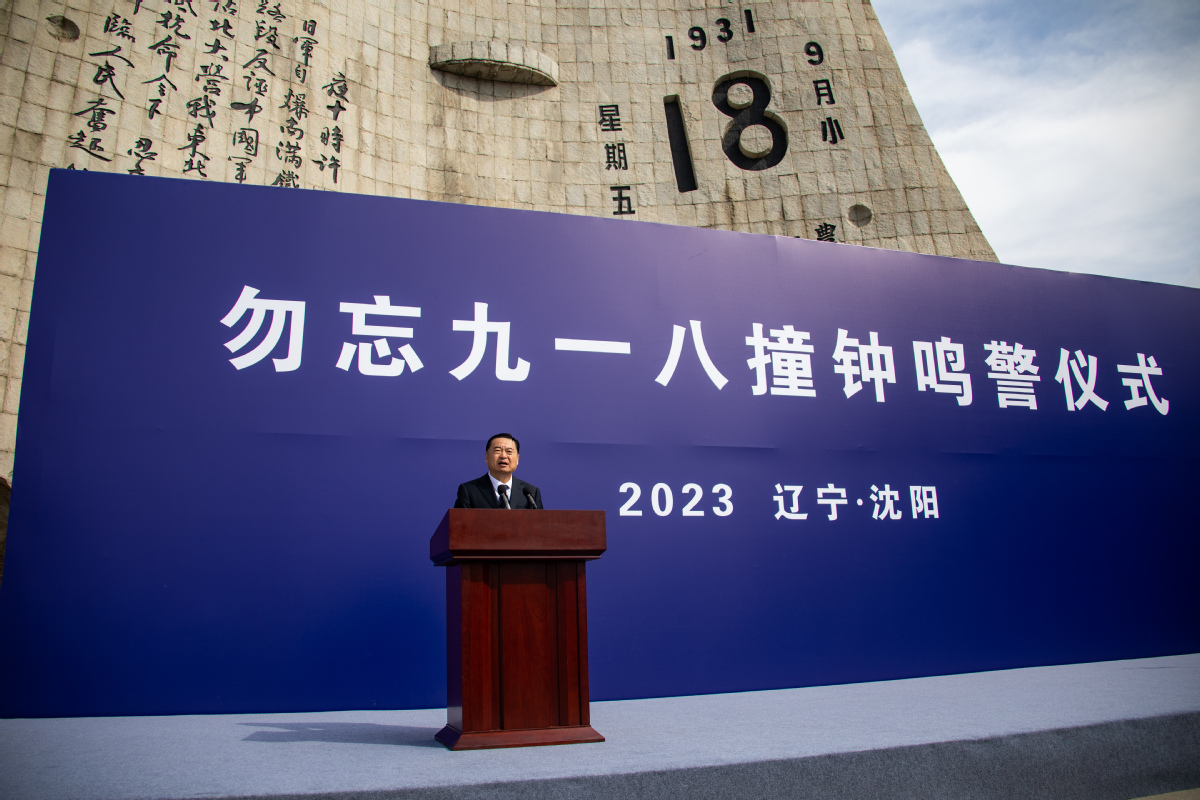 Shenyang, capital of Northeast China's Liaoning province, observed a solemn ceremony on Monday to commemorate the 92nd anniversary of the September 18th Incident, that marked the start of Japan's 14-year invasion of China.
When the clock struck exactly at 9:18 am, the wail of air-raid sirens resounded throughout the city.
Simultaneously, the alarm echoed in 14 cities across Liaoning province, all motor vehicles on the main streets paused and their drivers sounded their horns in unison. Joining them, trains and ships also blared their horns.
The event, "Never Forget: September 18th Bell Ringing Ceremony", served as a reminder of the history and national humiliation associated with the September 18th Incident.
To further bolster the patriotic sentiment among the audience, foster collective remembrance of history and to pay tribute to the heroes, a series of activities were arranged jointly by the Shenyang "September 18" History Museum, the Shenyang World War II Allied Prisoner of War Camp Site Exhibition Hall, the Shenyang Trial of Japanese War Criminals Court Site Exhibition Hall and the Beidaying Barracks Site Exhibition Hall.
Pan Chenxi contributed to the story.