Manufacturing upgrade gives fresh impetus to old industrial base
Share - WeChat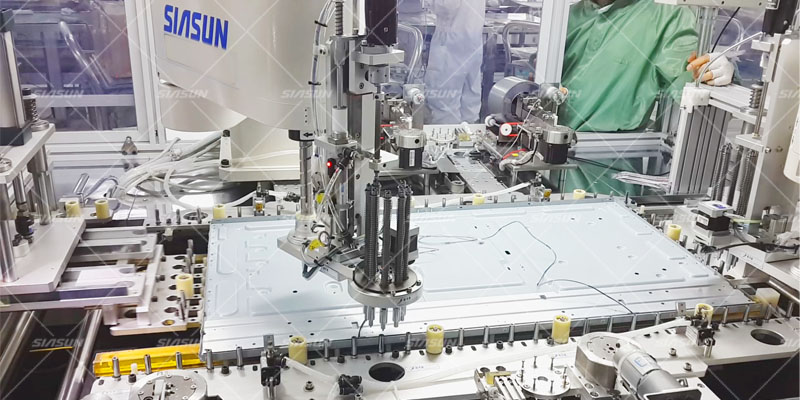 SHENYANG - At a factory run by SIASUN Robot & Automation Co Ltd, in Northeast China's Liaoning province, industrial robotic arms move back and forth at the command of a computer program.
"The industrial robots are widely used in automobile production, and they can greatly improve production safety and efficiency, and lower labor costs," said Zhang Lei, the company's technical director.
Founded in 2000, Siasun Robot has become a leading enterprise in China's robotics industry, developing robots for areas such as the manufacturing sector, health care, services and consumption.
The company's rapid growth exemplifies Liaoning's years of efforts to upgrade its industries by fostering innovation.
Once the heartland of China's heavy industry, Liaoning has a centuries-long industrial history that has seen a number of national firsts. Having experienced both glory and decline, the province is now doubling down on technological innovation as a primary driver of growth, aiming to shed its image as an old-fashioned heavy industry base.
From January to July, the added value of Liaoning's high-tech manufacturing industry grew 8.3 percent year-on-year -- 6.7 percentage points higher than that of the whole country.
In Shenyang, the capital city of Liaoning, the Northern Heavy Industries Group Co Ltd (NHI) is running at full steam as orders pour in. In the first half of the year, the traditional heavy machinery manufacturer's new orders increased by 34 percent year-on-year. In July alone, its new orders surged 76 percent year-on-year.
Following a path of innovation, NHI now possesses more than 200 patents and proprietary technologies, designing and manufacturing 180 sets of new products that were the first in each of their product categories in China. The company's tunnel boring machines have been exported to countries such as Singapore and Australia for major projects, serving tunnel construction projects globally.
"It has been proved that as long as we steadfastly implement an innovation-driven strategy, we are sure to achieve self-reliance in major high-end technical equipment," senior engineer Liu Shubing said.
While traditional manufacturing industries are seeking modernization in Liaoning, emerging industries are burgeoning, injecting new growth vitality into the region.
Dalian Rongke Power Co., Ltd., a Dalian-based services provider for vanadium redox flow batteries, is taking on a pioneering role in the global energy storage industry.
"We have built the world's largest intelligent manufacturing base for vanadium flow battery energy storage equipment, and our product is widely utilized in areas such as grid peak shaving, renewable energy grid connection, and industrial and commercial microgrids," according to General Manager Wang Xiaoli.
The company's products are now in operation on 40 projects at home and abroad, covering countries such as the United States, Australia and Germany, with a cumulative power generation of 670,000 kilowatt-hours, Wang said.
"We are upbeat about our prospects in Liaoning," Wang said. Given its talent advantages, government support and a rosy industry outlook, the company is planning to expand its two industrial bases in Liaoning.
The data attests to Liaoning's achievements in its innovation drive. During the first seven months of the year, the province cultivated 20 fully connected 5G factories and 15 pilot areas for the application of "5G plus industrial internet." And the numerical control rate of key processes in major enterprises has reached 60.3 percent, data shows.
"Liaoning is now shifting from traditional and modern industrialization to new industrialization," said Li Kai, deputy head of the China Academy of Northeast Revitalization, highlighting the government's efforts in core technology research and in enhancing the autonomy and control of the industrial chain.
"The upgrade of Liaoning's manufacturing industry is expected to make more contributions to the comprehensive revitalization of northeast China, and to promote the high-quality development of the whole country," Li said.