Bilateral relations between China, Kazakhstan get new push
Share - WeChat Editor's note: This year marks the 10th anniversary of the launch of the Belt and Road Initiative. A decade of practice has demonstrated that it's a broad and prosperous way for China and the world to share opportunities and seek common development. In a more than 10-part series, China Daily finds out how the road of peace, prosperity, openness, green development, innovation and civilization will contribute more to the shared future of mankind.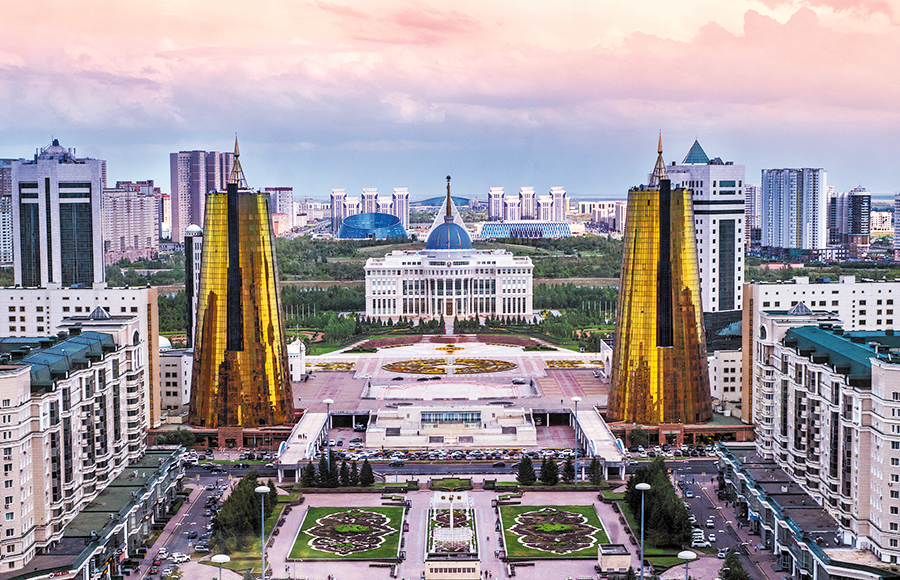 Ties between both countries feature lasting friendship, high level of trust
As a Kazakh saying goes, "Friendship is an inexhaustible wealth."
With the landmark China-Central Asia Summit having been held in May in Xi'an, Shaanxi province, the starting point of the ancient Silk Road, China and Kazakhstan are expected to move forward hand-in-hand on the road toward building a community with a shared future for mankind featuring long-lasting friendship, high level of mutual trust and common destiny, and open a new chapter of mutually beneficial cooperation.
Chinese President Xi Jinping proposed the Silk Road Economic Belt and the 21st Century Maritime Silk Road successively in Kazakhstan and Indonesia. This is how the Belt and Road Initiative, aimed at building a trade, investment, and infrastructure network that connects different regions along the ancient trade routes, took shape.
Since then, Kazakhstan has developed a close and strategic connection with the initiative.
Kazakhstan is the world's largest landlocked country, and the ninth largest in the world, sharing a 1,783-kilometer-long border with China to its east.
It is an important link on the ancient Silk Road. While the Tianshan Mountains range between China and Kazakhstan, the country is home to the Kazakh steppe, also known as the Kirghiz steppe, which is one of the largest dry steppe regions on the planet, making it one of the more accessible Central Asian nations. A steppe is a vast expanse of land with grass but no trees.
Centuries ago, the Silk Road route in Kazakhstan lay in the country's south, which shares its border with China, and trade caravans moved through the cities of Sayram, Yassy, Otrar, Taraz, and further toward Central Asia, Persia, the Caucasus and, from there to Europe.
It is these geographical features that make Kazakhstan an important part of the BRI, giving access to nations around the Caspian Sea, and Europe via both Russia and Turkiye with minimal national border controls and maximum rail connectivity.