The Belt and Road Initiative at 10: A vision realized with progress till to come
Share - WeChat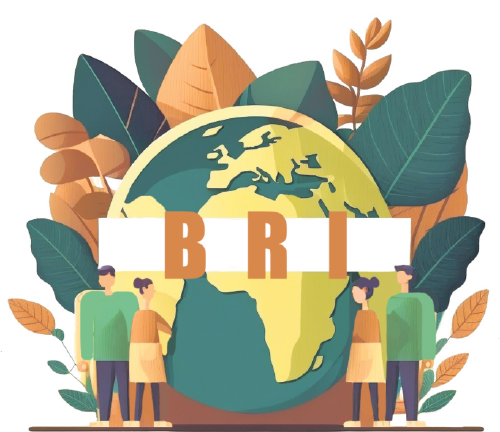 The recent article "How China's Belt and Road Took Over the World" by Shannon Tiezzi, Editor-in-Chief at The Diplomat, provides an insightful survey of the rapid growth and global diffusion of China's flagship Belt and Road Initiative (BRI) over the first decade since its launch in 2013.

Tracing the year-by-year expansion of formal membership in the initiative, Tiezzi paints a vivid picture of the BRI's transformation from a regional transit corridor connecting Eurasia into a truly global development vision spanning 154 countries across Africa, the Middle East, Asia, Europe and the South Pacific. This comprehensive overview enables evidence-based assessment of the initiative's achievements, limitations and future potential as it enters its second decade.
On the metric of formal state-level participation, the BRI has indeed taken much of the world by storm. Tiezzi documents how annual membership doubled from 2017 to 2020, then doubled again by 2023, putting concrete numbers to the qualitative perception of the initiative's explosive growth. She notes astute patterns in who joined when, with lower income developing countries jumping aboard earliest to seek Chinese infrastructure investment, while advanced economies delayed over strategic concerns about China's ambitions before later softening resistance. Tiezzi also helpfully tallies the initiative's geographic reach, highlighting Central Asia, Southeast Asia and Africa as regions almost fully enrolled, while richer Northern Europe, North America and parts of South America remain absent.
Another insightful observation is contrary to some critiques; the BRI did not just opportunistically exploit infrastructure needs but catalyzed exponential growth in China's international development financing far above US levels. Chinese overseas lending hit $28 billion in 2017 before leaping to $60 billion by 2021 as the BRI ramped up. Tiezzi argues convincingly that the initiative served as a focal point concentrating disparate efforts into a coherent grand strategy. This expanded both the scale and geographic distribution of Chinese investment abroad.
However, Tiezzi balances her documentation of the BRI's impressive adoption with important caveats. She highlights the risk that many nations joined primarily for symbolic solidarity or with unrealistic hopes of accessing Chinese capital. The proliferation of memorandums of understanding often lacked follow through into actual projects. Whether concrete benefits materialize depends on prudent project selection and oversight, not just signatures. Tiezzi also notes the BRI's standards and safeguards remain as works in progress as China continues to learn by doing. Sustainability will require uplifting corporate and environmental practices to meet rising global expectations.
As the BRI enters its second decade, several recommendations emerge from Tiezzi's well-rounded survey to guide its continued development. First and foremost, the BRI should shift emphasis from geographic expansion to project quality and impact. The next 10 years must focus on infrastructure completion, debt sustainability and local capacity building in existing member states. Achieving demonstrable development outcomes will matter more than symbolic membership tallies going forward.
Secondly, realizing the BRI's full potential requires adapting its implementation model to address legitimate concerns of advanced economies. Many Western nations share development aims with China but hesitate on governance issues. Solutions like third-party insurance schemes, co-financing models, and embracing high international standards on transparency and sustainability can help bridge this trust gap. A more inclusive BRI 2.0 that welcomes contributions from all to meet common challenges will outlast a China-centric approach.
Lastly, the BRI should evolve beyond a builder of ports and railways towards a development connector empowering global communities. Adding digital infrastructure, humanitarian assistance, health, education and cultural exchanges to the BRI framework can make it more multidimensional. People-centered investments to uplift skills and living standards should sit alongside hard infrastructure diplomacy.
In closing, Tiezzi provides a balanced, empirically grounded analysis of the Belt and Road Initiative's momentous first decade. It achieved an unprecedented scale of global participation and financing but now must deliver sustainable development outcomes. With openness to new partners and priorities, its vision of mutual gain through connection can enter an even more fruitful second decade. The BRI's lasting legacy will be determined by the quality of cooperation, not just the quantity of contracts. This underscores the initiative's potential when adapted to meet our shared challenges.

The author is a Beijing-based commentator. The views don't necessarily reflect those of China Daily.
If you have a specific expertise, or would like to share your thought about our stories, then send us your writings at opinion@chinadaily.com.cn or comment@chinadaily.com.cn.
Most Viewed in 24 Hours
China Views