Province sets its sights firmly on the future
Share - WeChat Concerted efforts being made to improve growth, pursue high-quality development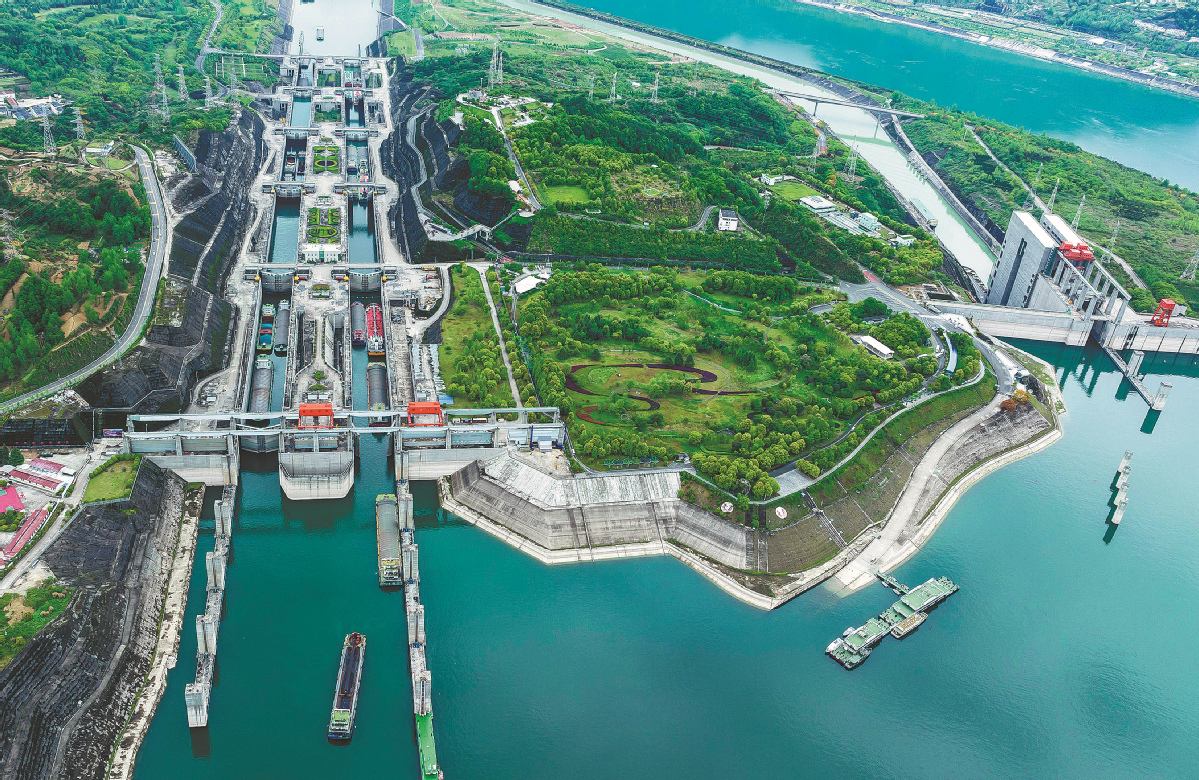 A row of buildings stands in the background as the sun blazes down on neat roads alongside lush lawns and newly planted saplings anchored to the ground by wooden supports.
At first sight, this appears to be just another typical newly built office compound that can be seen in many areas of China. But staff members wearing safety vests and helmets, a chimney emitting white smoke and pipelines rising high into the air serve to remind visitors that they have entered a chemical factory.
Located in the Yaojiagang Chemical Industrial Park in Zhijiang, Yichang city, Hubei province, the factory is a production base for local enterprise Hubei Sanning Chemical Industry Co.
The base, which can produce 600,000 metric tons of ethylene glycol a year, is supported by smart technologies, including 5G. Ethylene glycol is used as an antifreeze, and in the manufacture of polyester.
Yang Wenhua, an employee at the company who led the establishment of the smart system, said that with the help of such technologies, the factory has significantly improved the safety and efficiency of production.
The smart system also helps reduce the amount of harmful byproducts formed — making the entire manufacturing process more environmentally friendly, Yang said.
The company is one of 108 operating at the industrial park, which was established in 2008.
Xia Kesong, director of the Zhijiang high-tech zone management committee, which oversees the park, said most companies operating there used to focus on manufacturing chemical fertilizers.
Now, they have expanded to sectors such as new materials and biomedicine, Xia said.
The park boasts a sound supply chain, as products and even byproducts made by some companies are raw materials for others. This, in turn, reduces logistics and treatment costs, Xia said.
The park is planning to attract more high-quality and competitive companies.
"We run a strict review of companies which want to do business at the park, to assess five aspects — their safety, environmental friendliness, energy consumption, profits and investment," Xia said, adding that the park has rejected many unqualified candidates.