Death toll from Morocco earthquake nears 2,500
Share - WeChat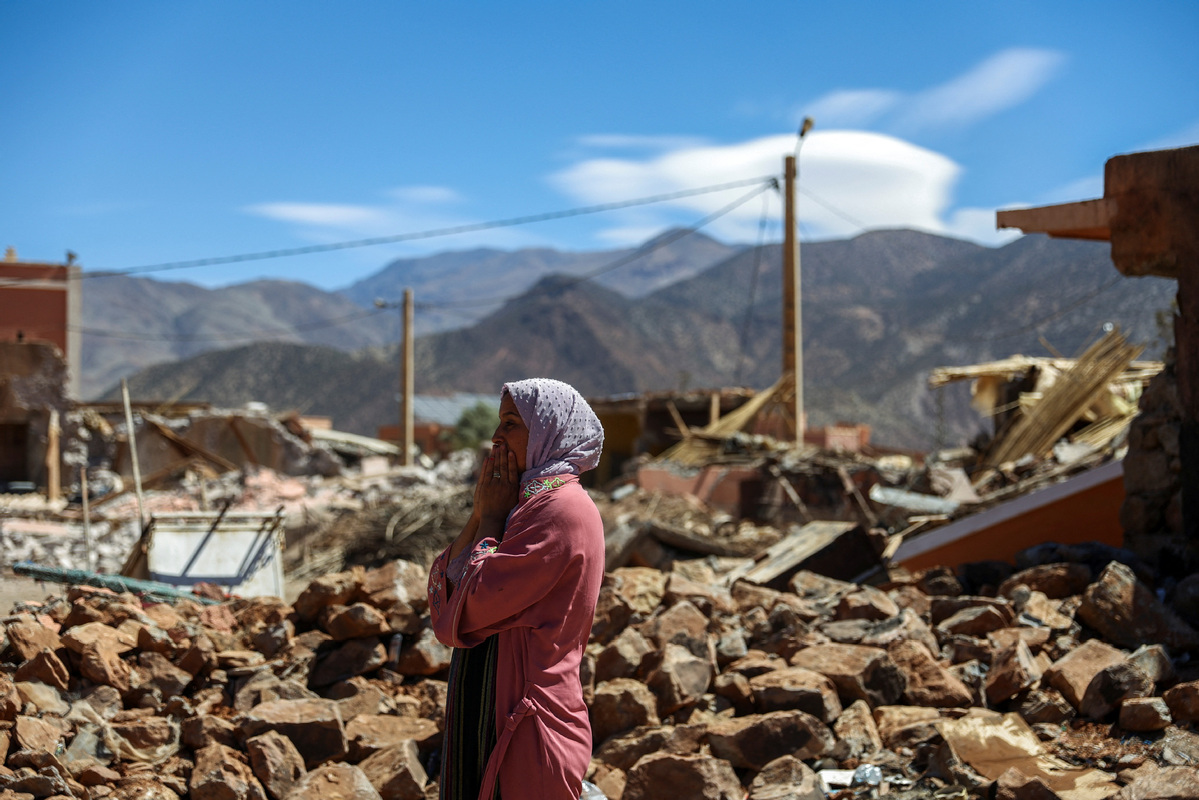 RABAT - The death toll from the deadly earthquake in Morocco has risen to 2,497, with another 2,467 people injured, according to the latest update from the Moroccan Interior Ministry on Monday.
Rescue and relief efforts are continuing to access the hardest hit mountainous regions as roads leading up there were blocked by dislodged rocks.
The situation on the ground posed a vast challenge to search and rescue efforts, said Caroline Holt, director of disaster, climate and crises for the International Federation of Red Cross and Red Crescent Societies on Sunday, identifying "getting heavy machinery into those remote areas" as a "priority."
The 6.8-magnitude earthquake hit the North African country at 11:11 pm local time (2211 GMT) on Friday at a depth of 18.5 km, said the United States Geological Survey.