Tokyo cheers up for come-back of China Festival
Share - WeChat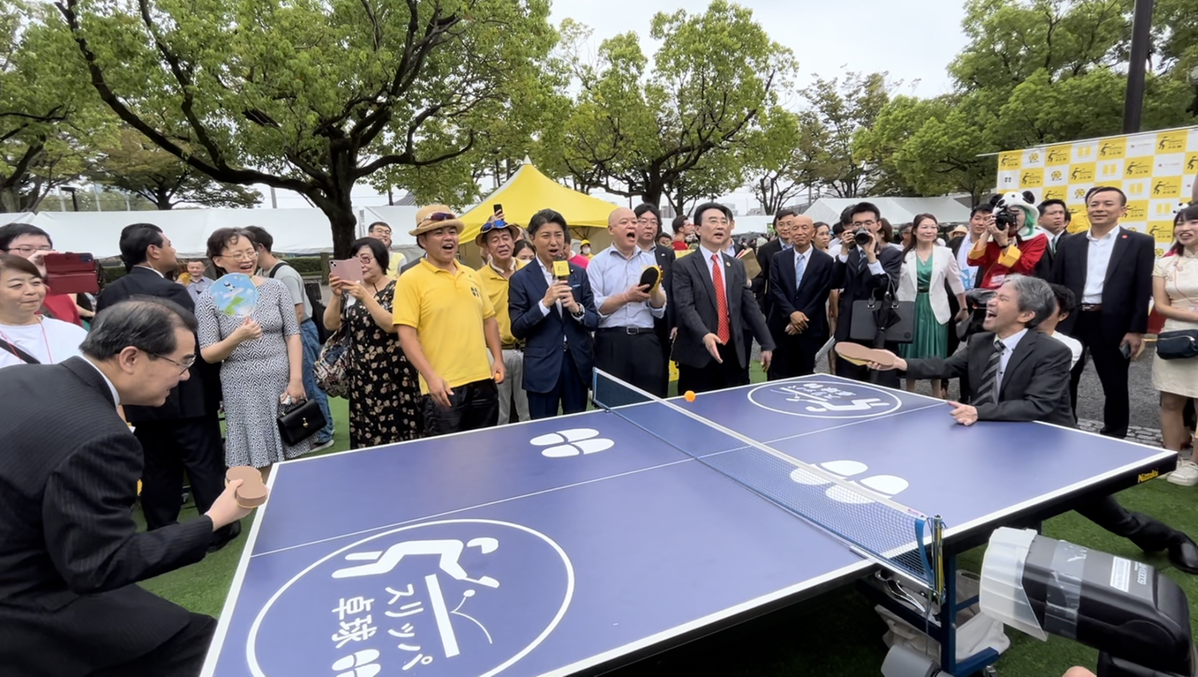 Lion dancers dashed into the audience area, shaking the lion head and swaying its tail, gently nibbling on the head of a Japanese child. The child laughed, realizing that it was all part of the performer's interaction with him. The surrounding audience also laughed and applauded.
After a three-year halt during the COVID-19 pandemic, China Festival, a well-established event in Japan to showcase China, came back to Tokyo over the weekend, further deepening exchanges and mutual understanding between the two countries and contributing to the creation of new networks.
The two-day event promoting cultural exchange between Chinese and Japanese people, opened on Saturday at Yoyogi Park in Tokyo. The festival has more than 80 exhibition booths showcasing various cuisine and products from different regions of China, as well as traditional Chinese cultural presentations such as erhu (two-stringed bowed instrument) performances and martial arts.
Visitors lined up in front of food stalls selling small steamed buns and biangbiang noodles, hand-pulled noodles topped with a garlic chili oil and Chinese black vinegar based sauce. The expected attendance was put at around 150,000 visitors.