Washington two faced on cluster munitions
Share - WeChat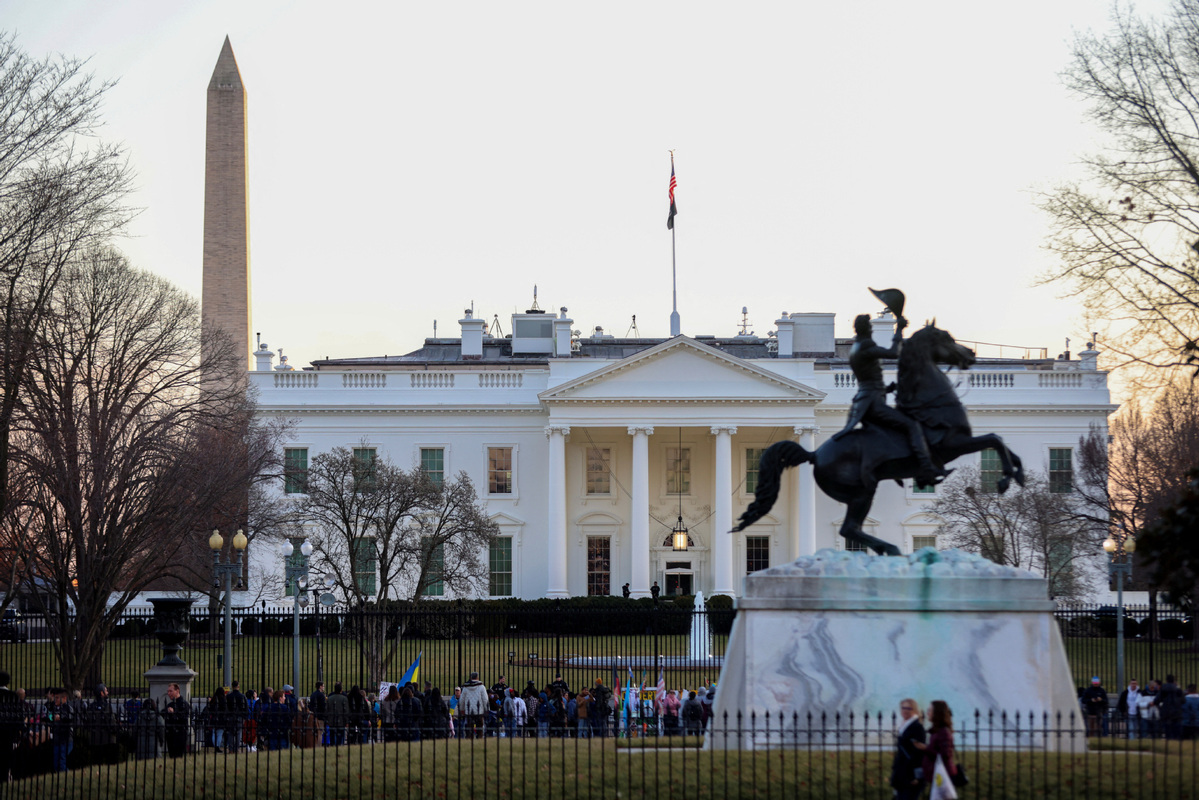 "The decision to provide cluster munitions cannot come at the expense of American values and democracy." Rep. Houlahan, a Pennsylvania Democrat and co-chair of the bipartisan Unexploded Ordinance (UXO)/Demining Caucus, chided.
In order to prolong the war in Ukraine, the United States is arming Ukraine with everything it has, from financial aid up to tens of billions of dollars to all sorts of weapons such as the HIMARS rockets system, F-16 fighter jets and even cluster munitions, which has stoked controversy internationally.
The use of cluster bombs can cause humanitarian problems, as the large number of bomblets it releases are prone to cause accidental injuries with indifference between combatants and civilians.
Furthermore, cluster munitions produce a large number of unexploded duds, which are extremely dangerous to children, who might mistake them for toys and get hurt by a delayed detonation. Cluster Munition Monitor 2022 identified at least 149 cluster munition remnant casualties in 2021 globally, with children accounting for roughly two-thirds of them.
For a long time, the US has regarded cluster munitions as "legitimate weapons with clear military utility" and is infamous for using them in many of its wars, from Vietnam, Laos, the Gulf region, to Kosovo and Afghanistan. Yet in the ongoing conflict in east Europe, Washington's position on cluster bombs has been unashamedly inconsistent.
At the early stages of the conflict, the US firmly opposed the use of cluster bombs. White House Press Secretary Psaki and US Ambassador to the United Nations Greenfield made clear that cluster munitions are extremely lethal weapons, and that if Russia uses cluster munitions, it would potentially constitute a war crime. Late last year, NSC Coordinator for Strategic Communications Kirby noted US concern about Ukraine's request for cluster munitions. Senior State Department officials also called for mines such as cluster munitions not to be laid in Ukraine in an irresponsible and barbaric manner.
However just a few months later, as Kiev's counter-offensive turned frustrating and the supply of conventional weapons became insufficient, Washington's attitude began to take a U-turn. In June this year, the US Department of Defense suddenly declared that cluster munitions were particularly suitable for attacking Russian defense bases. And in July, President Biden, despite the controversy and strong voices of opposition, finally made a "difficult decision" to transfer cluster munitions to Ukraine.
To ensure Kiev gets the bombs, Washington has gone so far as to circumvent domestic legal restrictions. According to The Consolidated Appropriations Act of US, it is not allowed to sell or transfer cluster munitions with a dud rate higher than 1 percent. However, the bombs transferred to Ukraine have a dud rate of about 2.35 percent. The White House invoked Section 614 of the Foreign Assistance Act and used special presidential immunity and authority to greenlight the transfer.
Like in Cambodia, Laos, and Afghanistan, the cluster munition remnants left in Ukraine will be a nightmare that will haunt its people for a long time to come. Apart from security threats, the remnants will seriously affect the resumption of agricultural production in Ukraine. The Kyiv government assessed that Ukraine, as a major global exporter of cereals, already had some 160,000 square kilometers of land contaminated by latent munitions, including large areas of agricultural land. It would directly affect the global food supply and exacerbate the world food crisis.
Washington's two faces on the issue tell us again that Uncle Sam doesn't take any international norms, rules, or obligations seriously, nor does it care about the lives of Ukrainians or peace for Ukraine. The Ukraine war has become a game that the US is willing to win at any cost, most of which will be borne by the Ukrainians of course.
The author is a commentator on international affairs, writing regularly for Xinhua News, Global Times, China Daily, CGTN etc. He can be reached at xinping604@gmail.com.
The views don't necessarily reflect those of China Daily.
If you have a specific expertise, or would like to share your thought about our stories, then send us your writings at opinion@chinadaily.com.cn or comment@chinadaily.com.cn.
Most Viewed in 24 Hours
China Views