Luckin Coffee teams up with Kweichow Moutai making an iconic flavored coffee
Share - WeChat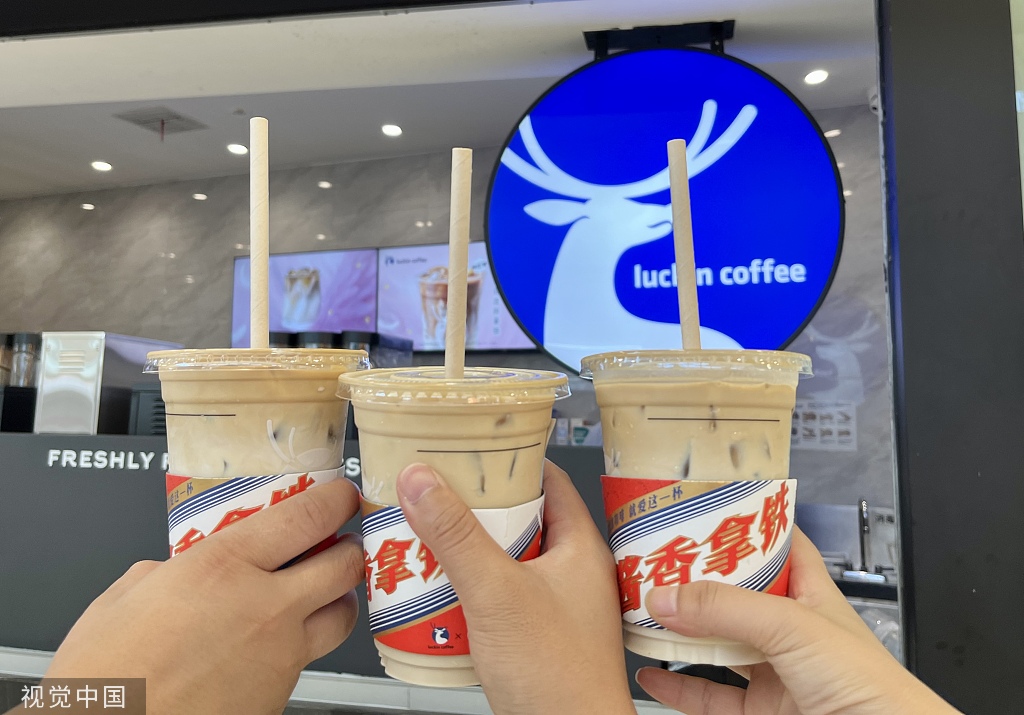 Luckin Coffee, the domestic coffee chain house, has collaborated with the country's top liquor maker Kweichow Moutai, in developing the first Moutai-flavored coffee.
The coffee drink, packaged with an iconic Moutai label and containing lower than 0.5 percent (alcohol by volume) of 53 degrees Moutai, is available today and is priced at 38 yuan ($7.26), however, consumers can get it at 19 yuan with coupons.
Zhu Danpeng, a food and drink analyst, said the jointly-branded effort between Moutai, the No. 1 liquor brand in the country, and Luckin Coffee, which exceeds Starbucks as the largest coffee house operator in China has formed a strong boost to the sales and brand exposure of each.
"By working with Luckin Coffee, Moutai has made its brand younger and has generated more opportunities to develop its extended product portfolio for younger consumers in the future," said Zhu. "The move is elevating Luckin's brand as well. "
Moutai has been in diversified marketing campaigns recently, ranging from rolling out Mountain ice cream and other cultural creative products.
It is not the first time a coffee chain house has launched alcoholic mixed drinks.
Starbucks launched Bar Mixato in China in 2019, with fusion coffee mixed with cocktails to offer more options for coffee lovers and bar-goers.