Artistic renderings offer images of next-generation spacecraft
Share - WeChat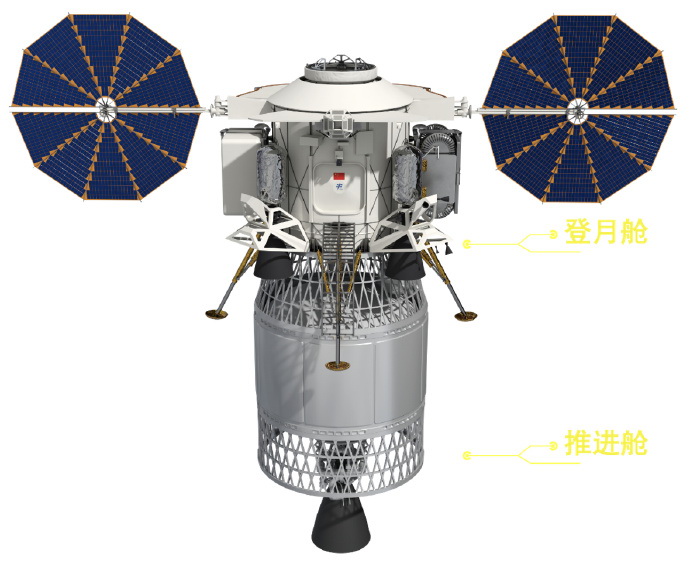 China has published artist's renderings of the country's lunar landing module and its next-generation crew spacecraft, both of which will be central to the nation's grand goal of sending astronauts to the moon.
According to the renderings and their descriptions published by the China Manned Space Agency on Thursday, the lunar landing module will have two parts — a landing section and a propulsion section, and will have a weight of nearly 26 metric tons. It will be capable of accommodating two astronauts.
The rover carried by the module will have a weight of 200 kilograms, four wheels and a host of scientific equipment.
The new crew spacecraft will have an overall weight of 26 tons and will consist of two components — a reentry capsule and a service section. It will feature reliability, reusability and modular designs that suit both near-Earth flights and lunar landing tasks.
The spaceship will be able to transport three astronauts into lunar orbit in a moon landing mission, and can carry up to seven crew members to China's space station in low-Earth orbit, according to the agency.
China has announced a general plan of fulfilling its first manned mission to moon before 2030.
The roadmap drafted by scientists and mission planners involves two launches of the Long March 10 heavy-lift carrier rocket, which is also being designed, from the Wenchang Space Launch Center in Hainan province to transport a landing module and a manned spacecraft to lunar orbit.