State oil giants report mixed profits amid headwinds; bullish on H2
Share - WeChat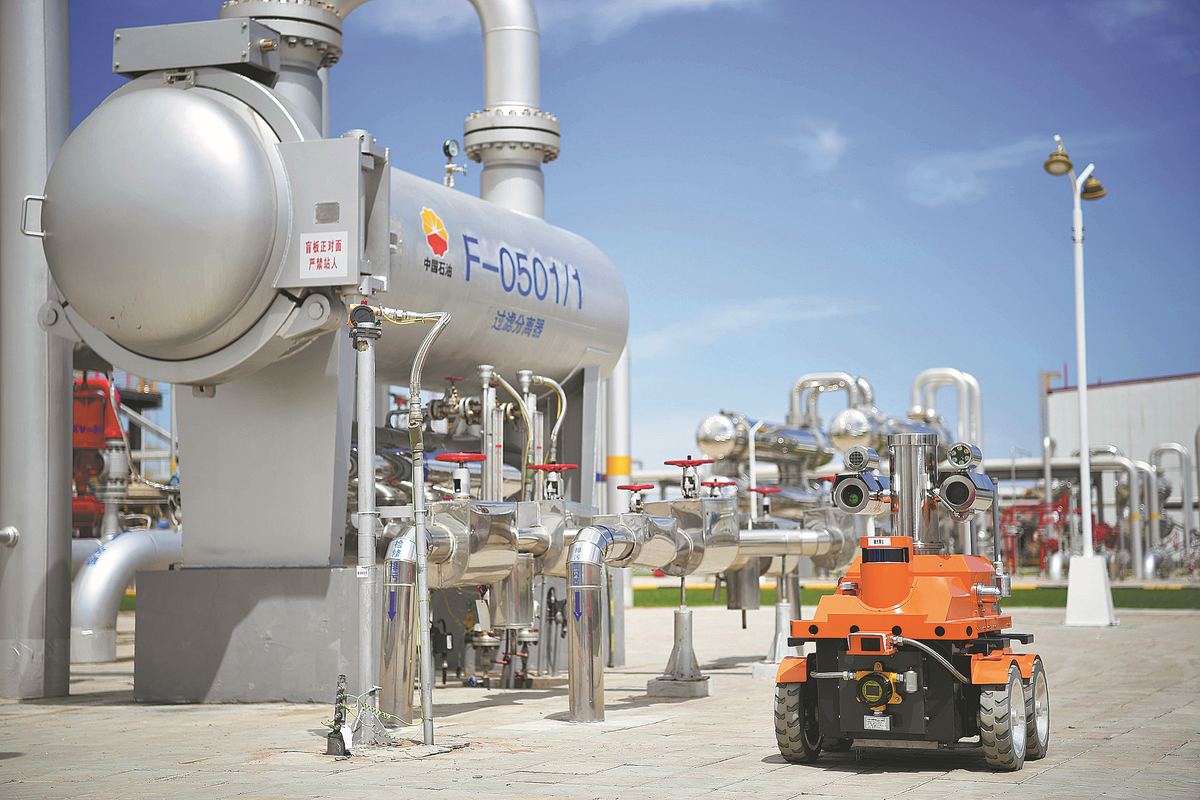 China's three State-owned oil majors saw their net profits during the first half of this year exceed 180 billion yuan ($24.7 billion), despite the fluctuation of international oil prices.
The net profits of China Petroleum and Chemical Corp (Sinopec), China National Petroleum Corp (PetroChina) and China National Offshore Oil Corp (CNOOC), respectively, were 35.11 billion yuan, 85.3 billion yuan and 63.8 billion yuan during the first six months, said the companies.
PetroChina reported a record-high first-half net profit, which rose 4.5 percent from the same period last year, driven by increased oil and gas output and resurgent refined fuel sales.
Sinopec and CNOOC, however, saw first-half profits shrink amid lower oil prices and low fuel demand. The total revenue of the two companies was down 8.3 percent year-on-year to 1.48 trillion yuan and 5.1 percent year-on-year to 192.1 billion yuan, respectively, due to a sustained fall in global oil prices.
The three oil majors expect better business performances during the second half as the Chinese economy is expected to continue its upward trend, with domestic demand for refined oil products and natural gas projected to maintain growth and demand for chemical products gradually recovering.
The oil majors witnessed higher oil and gas output during the first six months as they have been stepping up investment in domestic oil and gas exploration amid rising energy prices in recent years.
CNOOC said its domestic output increased by 6.6 percent while output from international operations in countries such as Indonesia, Brazil and Guyana increased by 14.4 percent.
PetroChina's total crude oil and natural gas equivalent output rose to 893.8 million barrels, representing a 5.8 percent increase from last year, supporting a 3.7 percent increase in operating profit for the group's upstream segment, it said.
Domestic crude output rose 1.2 percent, while the development of its key projects in Central Asia and the Middle East saw overseas crude production leap 27.8 percent over the period, it added.
An analyst said that while the lower global oil prices, which have fallen significantly since last year, have affected the oil majors' performances to some extent during the first six months, the situation will improve in the second half.
Luo Zuoxian, head of intelligence and research at the Sinopec Economics and Development Research Institute, expects a turnaround in the economy to bolster results going forward as the companies have been stepping up investment in domestic oil and gas exploration.
"The oil giants vow to further step up oil and gas exploration and exploitation while accelerating energy transition as well as technology and innovation advances to keep growing oil and gas output to help safeguard the nation's energy prices."
In March, CNOOC said it planned to increase capital expenditures to 110 billion yuan for 2023 from 100 billion yuan last year as it targets further development of nine projects and a reserve replacement ratio of greater than 130 percent.
Looking forward to the second half, PetroChina said it will "further deepen cooperation in overseas oil and gas markets, actively acquire large-scale and high-quality projects and continuously optimize its asset structure".
Ma Yongsheng, chairman of Sinopec, said that as China's economy continues to recover and improve, it is anticipated that domestic demand for refined oil products and natural gas will continue to grow, while demand for chemical products will gradually rebound.
Sinopec will step up innovation capabilities, market expansion and cost reduction to achieve excellent performance throughout the year, he said.
The oil and gas giants are also laying out new energy-related plans as the country goes full throttle on its green energy transition to peak carbon emissions by 2030 and achieve carbon neutrality by 2060.
While Sinopec, which is also China's largest oil refiner, aims to become China's top player in hydrogen, with its investments in renewable energy expanding every year, CNOOC has been focusing on offshore wind, using its expertise in drilling oil under the ocean floor.
PetroChina invested 7.6 billion yuan in 2022 in solar power and other renewable energy sources and vows to further step up oil and gas exploration while actively laying out new energy business throughout 2023.