Getting a modern take on China
Share - WeChat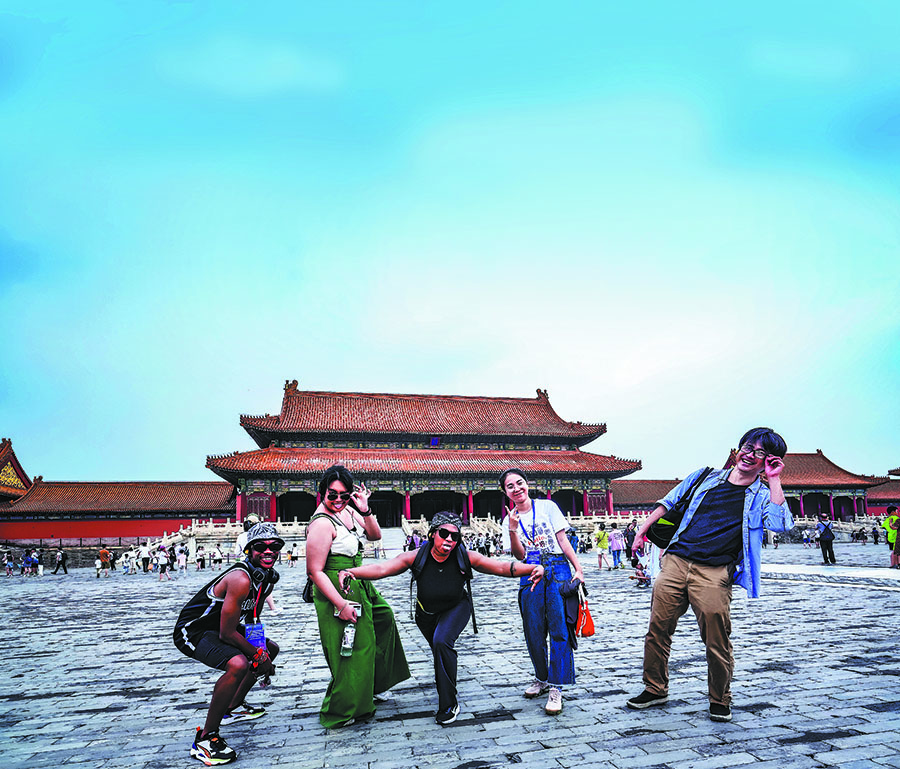 Students from 28 countries and regions are gaining insights into China's rapid transformation through the "An Overview of Modern China and City Development" summer program, offering eye-opening experiences and global perspectives, Li Xinran reports.
"I had limited exposure to modern China during my college years as our focus was primarily on Chinese culture, history, and language," said Eizabveta Krasikova from Russia. She was reflecting on her experience at the two-week-long summer program on "An Overview of Modern China and City Development", held in Beijing from Aug 7 to 18.
The program, hosted by Beijing International Studies University (BISU) and the Foreign Affairs Office of the People's Government of Beijing Municipality, brought together 50 students from 28 countries and regions worldwide.
For Krasikova, 26, who graduated from Moscow State University, her initial encounter with the Chinese language occurred rather accidentally due to the educational system in Russia, which assigns majors and second languages to students.
"Learning Chinese wasn't my first choice, to be honest, but I did have a certain level of interest," she said. "Yet, as I delved deeper into my studies, my affection for China and its culture grew."
Following her graduation, Krasikova decided to stay at the university, serving as a Chinese language teacher while also conducting linguistic research. Her first visit to China was in 2017, in Shanghai, and ever since then, Krasikova nurtured a desire to return.