Europe urged to work with China to mitigate risks
Share - WeChat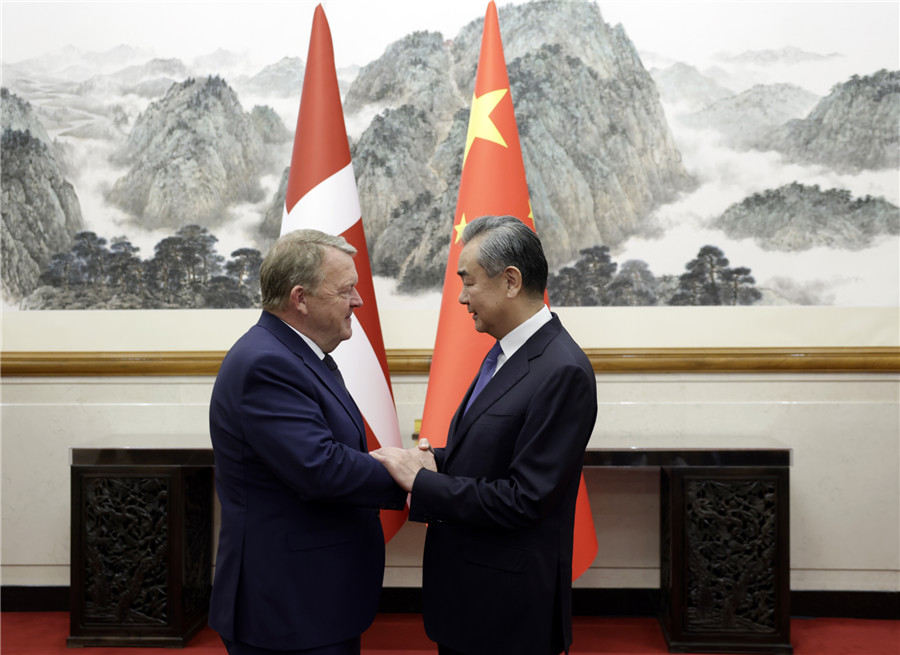 Foreign Minister Wang Yi on Friday called upon China and Europe to mitigate and eliminate risks through cooperation and integration of interests.
Wang, who is also a member of the Political Bureau of the Communist Party of China Central Committee, made the remarks during a meeting with Denmark's minister for foreign affairs, Lars Lokke Rasmussen, who was visiting in Beijing.
China always views Europe as a comprehensive strategic partner and supports the continent in upholding strategic independence and playing a greater role in international affairs, Wang said.
He called for both sides to correctly view problems arising from exchanges and cooperation, emphasizing that failure to develop would be the biggest insecurity, and failure to cooperate the biggest risk.
Speaking on China's relationship with Denmark, Wang said the sound and stable bilateral relations have brought certainty to cooperation between the two countries, which has yielded remarkable results.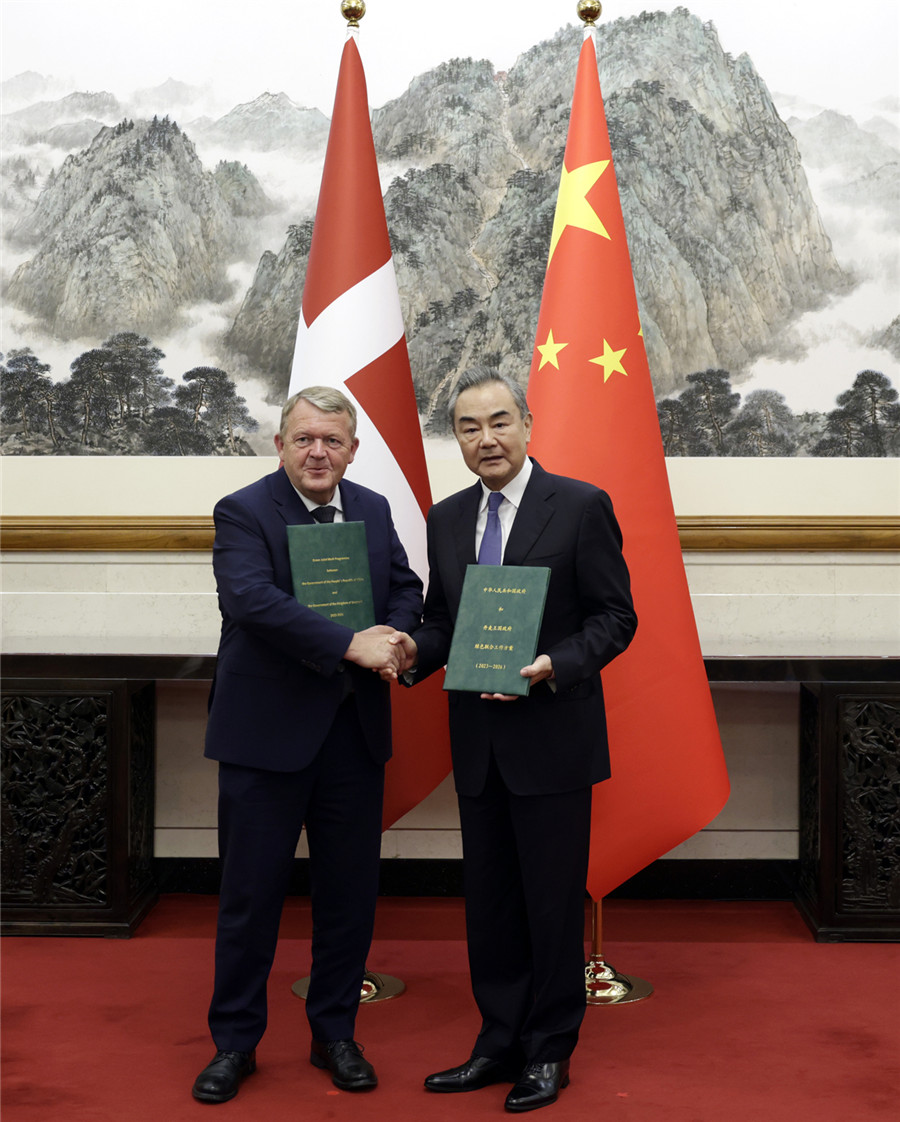 China and the Nordic nation released a joint work program on green development between 2023 and 2026 on Friday, which focuses on climate, energy, environment, and health. The previous program expired in 2020.
Rasmussen said that consensus on the program marks a new milestone in the Denmark-China relationship, which will form a new platform for bilateral cooperation.
Danish enterprises expect to invest and do business in China, Rasmussen said, adding that he expects the 24-point guideline issued by China to attract foreign investment will boost trade and economic cooperation between the two countries.
He said Denmark supports multilateralism, economic globalization, and cooperation between Europe and China, which is conducive to each nation's development.
When discussing the Ukraine issue, Wang stressed China's consistent position in promoting peace talks.
China hopes that a balanced, effective, and sustainable security architecture for Europe will be established through efforts by various parties, so as to achieve long-lasting peace and stability on the continent.