Mainland life tugs at guitar maker's heartstrings
Share - WeChat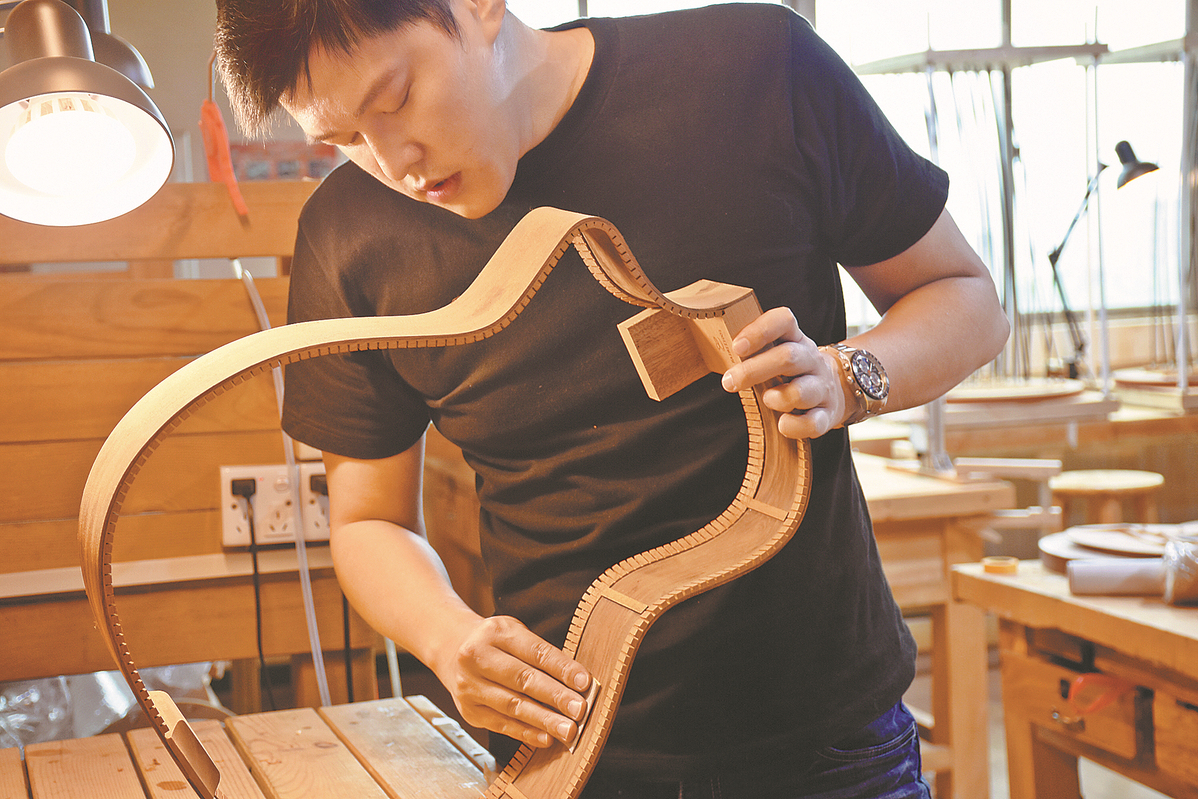 Taiwan native says move to Fujian helped him realize dream of promoting Chinese-made instruments worldwide
After having lived and worked in East China's Fujian province for a decade, Hsu Chunyuan said he has found that the Chinese mainland is a prime destination for young people from Taiwan to pursue and realize their dreams.
He added that he is very satisfied with the current development on the mainland and enjoys his work and life in Zhangzhou, Fujian. The native of Taoyuan in Taiwan, who has been working with guitars for more than 15 years, said introducing people from around the world to the instruments made in China is his dream.
The mainland offered him a bigger platform to realize this dream when he was appointed deputy general manager of Taiwan-funded Kristal Musical Instruments (Fujian) four years ago.
"Now, I am very happy to have achieved my original dream," the 40-year-old business executive said.
According to Hsu, more than 600,000 ukuleles and similar guitars made by Kristal have been exported to countries and regions around the world, including Japan, Malaysia and the United Arab Emirates.
The instruments are also selling well in more than 25 nations in North and South America and Europe because of their high quality, said Hsu, who is in charge of brand building and marketing promotion in his company.