6G to improve connectivity of all things
Share - WeChat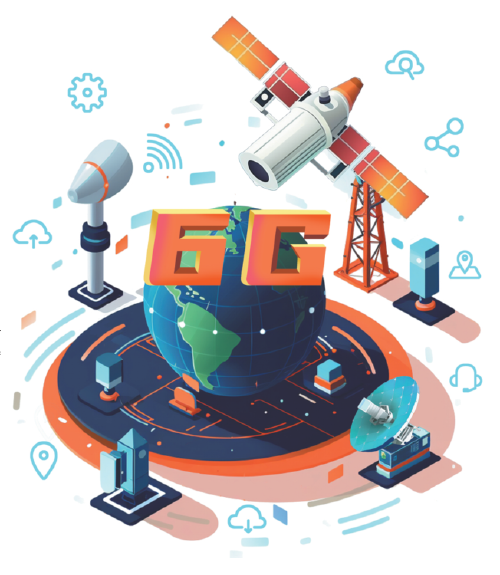 Mobile communication has transformed the world in the past four decades, with each decade witnessing the emergence of at least one new generation technology. While 5G technology opened the door to the internet of things, 6G aims to further advance this concept by evolving into a platform for "connected intelligence".
The 6G technology is expected to help mobile communication networks to connect a vast array of smart devices, enabling real-time connectivity between the physical and digital worlds through artificial intelligence (AI) and machine learning. Also, it will likely enable people to access and retrieve a wealth of information in real time, and help them enter an intelligent, interconnected world. As such, 6G will usher in the next wave of digitalization.
While 6G is still in the initial stage of development, industrial circles believe it will have a unified network that bridges the virtual and physical spaces, facilitating "connected intelligence". The 6G technology, experts say, will incorporate diverse networks, including cellular, satellite and drone-provided communication to facilitate information collection. In particular, densely distributed small satellites forming an "airborne wireless network", will cover the entire planet. This distinct feature sets 6G apart from previous generations of communication networks.
In terms of network performance indicators, 6G is expected to significantly improve the transmission rates, end-to-end latency, reliability, spectrum and network efficiency and more, thus meeting the diverse network needs of vertical industries.
More important, 6G will incorporate domestic AI technology as far as machine learning in the design of end-to-end mobile communication systems is concerned. It will provide AI services everywhere and all the time, optimizing system performance and user experience. A key disruptive technology of 6G will be the use of radio waves for monitoring the physical world to send and retrieve signals, and enable advanced perception capabilities.
The 6G technology will help boost production, improve people's lifestyle, enhance efficiency, promote innovation in the information and communications technology (ICT) sector, and create new opportunities for the digital economy. The technology's potential applications include integrated air, space and ground communication, which will allow users to seamlessly access mobile broadband in cities, rural areas, and even on airplanes and ships. It is thus clear that 6G will help empower industries, integrate various sectors, and create, for instance, smart factories, promote connected vehicles and boost telemedicine.
Moreover, 6G will help meet the requirements of users beyond 5G, which include but are not restricted to, precise motion control and immersive communication in augmented and virtual reality.
The global race for 6G has begun, with experts saying the technology is likely to enter the market around 2030. In 2019, the Ministry of Industry and Information Technology established the IMT-2030 (6G) Promotion Group, providing a platform for industries, research institutions and operators to deepen cooperation and collaboration in ICT. And the Ministry of Science and Technology, along with other departments, formed the National 6G Technology Research and Development Promotion Working Group and the National 6G Technology Research and Development Expert Group to promote further research in 6G.
Chinese internet companies and equipment manufacturers have been conducting research in 6G based on their respective technological advantages. For example, China Mobile, after proposing the world's first systemic 6G network architecture, achieved breakthroughs in key technologies such as new wireless transmission, new network protocols and digital twin networks.
In fact, China Mobile collaborated with Tsinghua University, Beijing University of Posts and Telecommunications and other institutions to develop six sets of technology prototype samples. And major equipment manufacturers such as Huawei and ZTE have intensified research in 6G. For instance, in 2022, Huawei released a white paper on 6G, which is a comprehensive analysis of the potential apps, requirements and supporting technologies for 6G wireless networks.
The 6G technology's requirements and industrial ecosystem are more complex than that of existing high-tech ecosystems, because it uses cloud computing, AI, edge computing and other advanced technologies. So, Chinese companies, universities, and research institutions need to intensify collaboration to boost research.
But since experimentation in key technologies and determining the different application scenarios are critical to achieving breakthroughs in high-tech, it is necessary to establish platforms for collaboration in 6G technology, create more international cooperation opportunities, and jointly explore and validate 6G with partner countries, thereby creating a mutually beneficial, open and cooperative global 6G industrial ecosystem.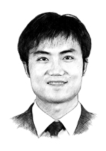 The views don't necessarily reflect those of China Daily.
Most Viewed in 24 Hours
China Views