Community embraces a wealth of opportunities
Share - WeChat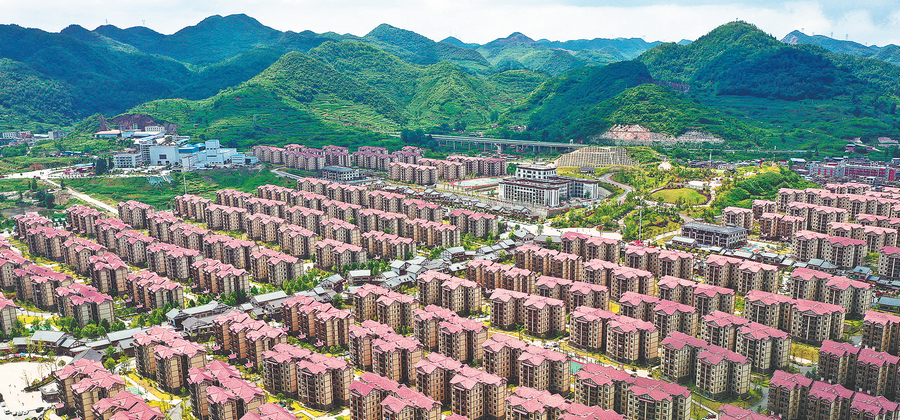 Bijie, tucked deep in the karst mountains of Guizhou province, used to be one of the country's most impoverished cities.
After decades of strenuous efforts, the city has managed to rise above the poverty line and has been called "a model of China's poverty alleviation drive".
Baiyanglin community is the largest relocation site in the poverty alleviation drive in Guizhou, covering a total area of 1.13 square kilometers. It is home to nearly 30,000 relocated people.
Local authorities have ensured that those relocated will lead a full life.
In addition to mobilizing all possible resources to improve employment and income for the residents, local authorities have managed to build and operate a number of schools, kindergartens, day care centers and clinics for residents.
As of June, 13,329 residents in the community had been in employment and through vocational training, more than 2,300 people had secured a job. This year, classes for cooking, hair styling, auto mechanics and housekeeping are being held to meet market demand.
Baiyanglin's story is a reflection of Bijie's poverty-alleviation achievements. In 1988, the State Council designated the city, once the poorest region in Guizhou, as an experimental zone for "development-oriented poverty alleviation and ecological construction" in 1988.
As a result, the city's GDP increased to nearly 220.7 billion yuan ($30.7 billion) last year, up from 1.78 billion yuan in 1988.
Significant improvement has also been made in poverty relief in Bijie with the per capita net income of formerly impoverished families in Bijie last year rising by 15.5 percent year-on-year.