Village enjoys rising tourist numbers
Share - WeChat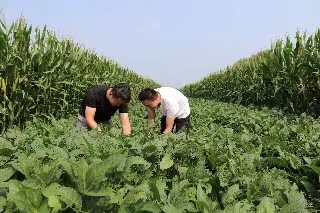 Jigu village has received a rising number of visitors as the summer vacation has arrived. Tourists have flocked to the village in Guanxian, Shandong province, to pick fruit and enjoy the distinctive cuisine while savoring the rural charm.
"The village is not far from the county seat, and has ecological gardens that offer a great variety of fruit and vegetables," says Wang Qiang, who traveled to the village in mid-July.
"It is a great getaway for my family," Wang says.
Li Xing, a local villager, has scaled up his own plantation with more fruit varieties this year to cater to the increasing tourist need for fruit picking. "Many guests come during the weekends, and business is good," Li says.
Local authorities have encouraged villagers to engage in rural tourism business over the years, and more efforts will go into developing leisure and special farming products for travelers.