Dance classes catch on as fitness craze
Share - WeChat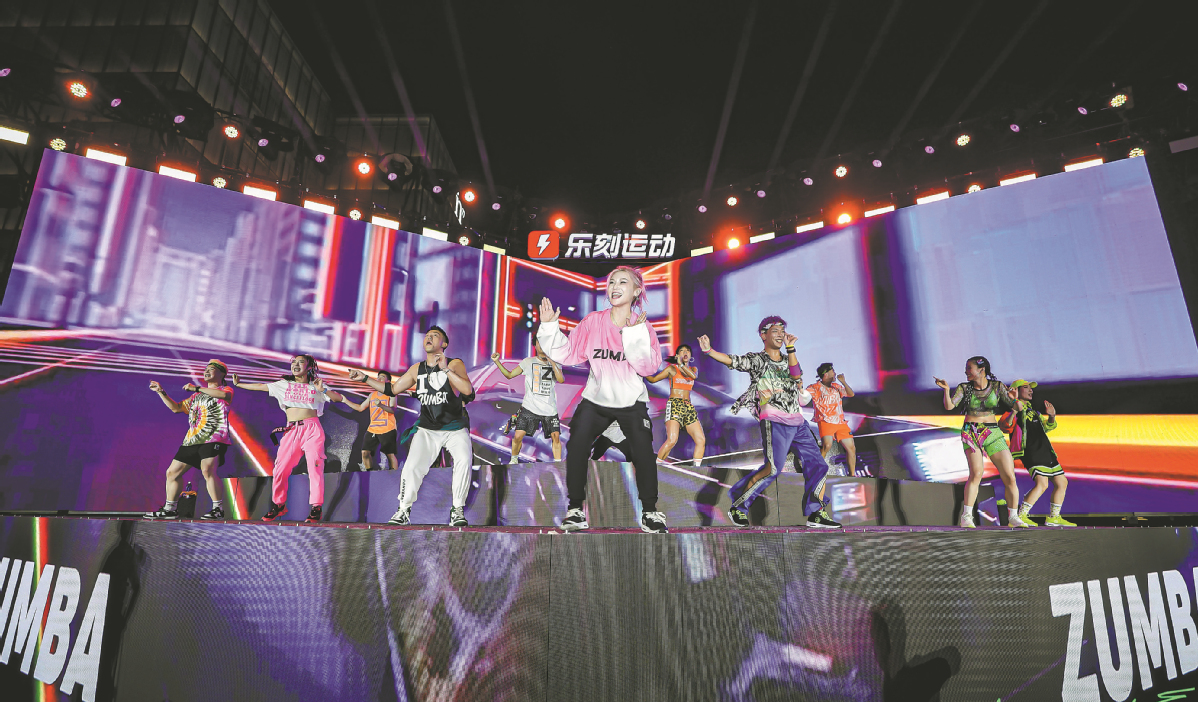 Gyms increase number of sessions, styles to meet demand
When Feng Siran is not working his regular job, he's dancing for a living.
The 26-year-old from Beijing is juggling two careers — one as an e-commerce operations manager, the other as a dance instructor at a gym in Haidian district. As a result, his life is run like clockwork. He wakes at six in the morning and orders an Americano coffee to be delivered before heading to the gym to give his first dance class 90 minutes later.
"I consider it a warm-up for the day," Feng said. At the gym, music blares from a stereo and Feng, tall and limber, instantly becomes the center of attention. He nimbly moves his body to the beat while giving his students instructions and interacting with them.
Feng mainly teaches jazz party, a dance genre he considers relatively easy, but which has movements that improve posture and burn off calories. "I enjoy the class, especially when I see the smiles on their faces and get positive feedback," he said.
After the 50-minute morning session he heads to his job as an e-commerce operations manager.
He manages to squeeze in another dance session during his two-hour lunch break, and ends his day with two back-to-back night classes.
"It's dancing that makes me disciplined and good at managing my time," Feng said.
Movers, shakers
In recent years, gyms have picked up on the rising public demand for dance as a form of exercise, and are rolling out a range of different classes and recruiting more professional dance instructors.
Yan Hao, who is in charge of dance class operations at the Hilefit gymnasium chain, said the number of people attending dance classes has been continuously increasing. For example, the dance class enrollment rate in May 2023 was 6 percent higher than in November 2022.
"The demographic is getting younger, with the majority of members being young women," Yan said. "The classes often reach full capacity, and it has been a frequent phenomenon for people to rush to enroll, sometimes resulting in classes being fully booked within seconds," Yan added.
At the moment, dance classes comprise more than 20 percent of all group classes at Hilefit, said Zhou Denghong, who is in charge of the group classes.
Dance genres featuring freestyle K-pop, street, and jazz elements have been developed to help novice dancers. "They cater to the needs of customers who love dancing, but have zero foundation," Zhou said.
K-pop dance classes are popular with female clients who love the allmale and all-female pop idol groups from South Korea, Zhou said.
The gym also offers a dance that combines zumba and body jam styles. "It targets customers who lean toward fun exercise through dancing, and makes up more than 15 percent of all classes," Zhou said.