Migrant children forced to sweat in the 'land of the free'
Share - WeChat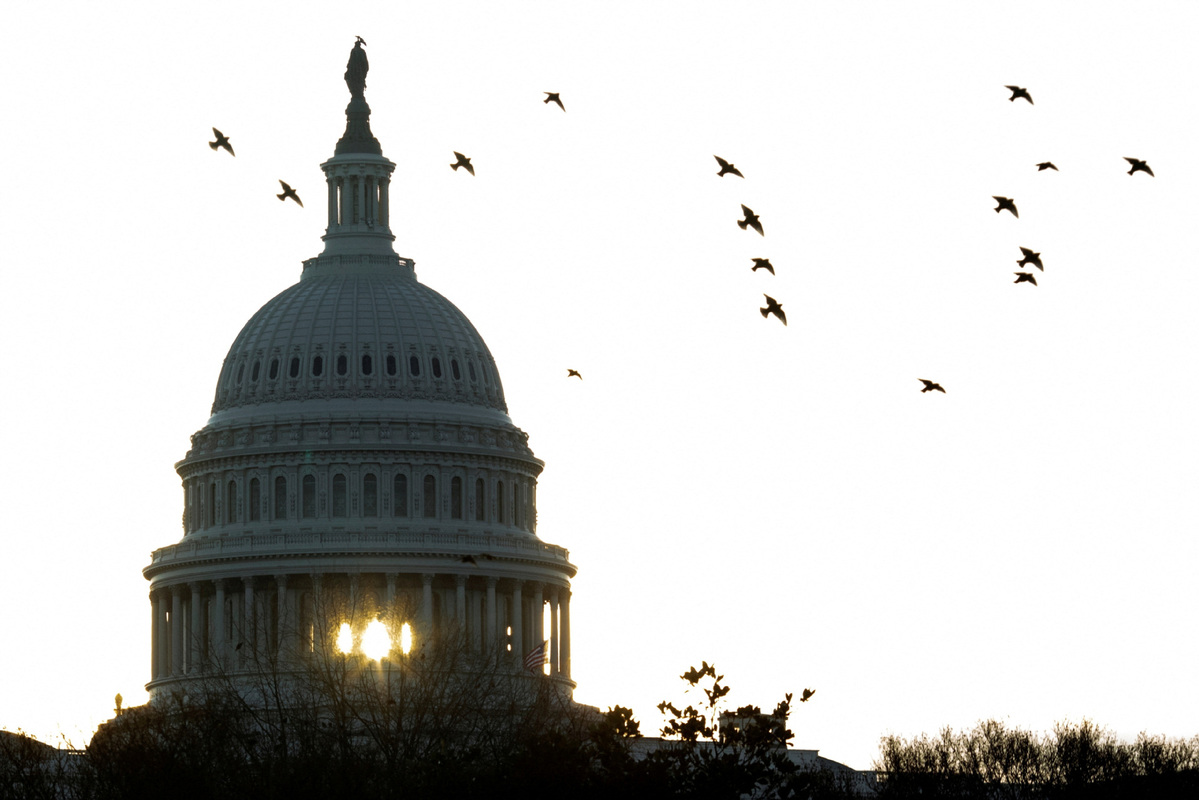 On the red raisin package boxes, the Californian Sun-Maid in a red bonnet holds out green grapes with smiling lips and rosy cheeks. What is not shown are the young migrant grape-pickers working in the vineyards across California, their sweat dropping on the hot white soil and their bodies poisoned by chemical pesticide.
Such horrible scenes were supposed to be sealed in the US history books. But as the Sun-Maid continue to welcome customers to supermarkets with their big smiles, unaccompanied children from Latin America are still risking their lives trying to cross the US-Mexico border in pursuit of "a better life". The number of unaccompanied children entering the US climbed to a new high of 130,000 last year, three times what it was five years ago. With the expiration of "Title 42", a radical and high-handed Trump-era border policy that allows for the swift expulsion of migrants during COVID-19, this summer is estimated to bring another wave.
Yet the US is by no means their promised land. The lack of a proper legal identity makes them an easy target for exploitation by greedy capitalists. Most of them end up working long hours, illegally, under grueling conditions as victims of migrant child labor, the "modern slavery" extending across industries in every state of the United States.
Facts can be appalling. In February this year, The New York Times spoke with more than 100 migrant child workers in 20 states and accounted how these children described that they were exhausted by heavy labor and trapped in desperation. They deliver meals, package cereal, scrub dishes, wash hotel sheets, harvest coffee, saw planks or clean slaughterhouses. Some even work dangerous jobs that are legal only for adults.
One might wonder if the US government has done anything to address such tragedies. Well, it has, but only in the opposite direction. Instead of cracking down on illegal child labor, US officials are in fact opening legislative loopholes that green-light further exploitation. On May 26, Kim Reynolds, governor of Iowa, signed Senate File 542 which allows workers under age 18 to work longer hours, in some restricted fields and in jobs serving alcohol. Over the past two years, more than 10 states, including Arkansas and Minnesota, have signed or are planning to sign similar legislation loosening child labor restrictions.
Profit explains everything. Lawmakers in these states have long been lobbied by interest groups who demand flexibility of underage employees and emphasize that more children are needed in the work force to make up for labor shortages. These groups overtly praise lawmakers for passing bills that let businesses hire more minors for longer hours, and taking credit for supporting these efforts.
US party politics is another drag on the solution to the protracted child labor issue. Reports of migrant child exploitation are no cause for congressional action, as Republicans and Democrats remain mired in the never-ending partisan fight. The tragic suffering of the children only provides extra ammunition for the bitter struggle staged on the Capitol Hill on a daily basis. And throughout this process, the migrant child workers have no voice, as they are not entitled to cast a vote, which is basically the only thing that politicians care about. Unlike their local peers, they are denied of the tool that can be leveraged against lobbyists and the interest groups they represent.
The United States dubs itself a "champion of human rights". Yet, for the migrant children from south of its border, what they experience on this piece of land says otherwise.
When the founding fathers of the United States uttered "all men are created equal", they envisioned a country where everyone is entitled to the unalienable rights of life, liberty and the pursuit of happiness. Today, however, the United States is the only one among the 193 UN member states that has not ratified the UN Convention on the Rights of the Child. The "land of the free and home of the brave" has turned into the "land of greed and home of slave". How ironic is that?
Yi Xin is a current affairs observer based in Beijing.
The opinions expressed here are those of the writer and do not necessarily represent the views of China Daily and China Daily website.
If you have a specific expertise and would like to contribute to China Daily, please contact us at opinion@chinadaily.com.cn, and comment@chinadaily.com.cn.
Most Viewed in 24 Hours
China Views