Watch what you post on social media
Share - WeChat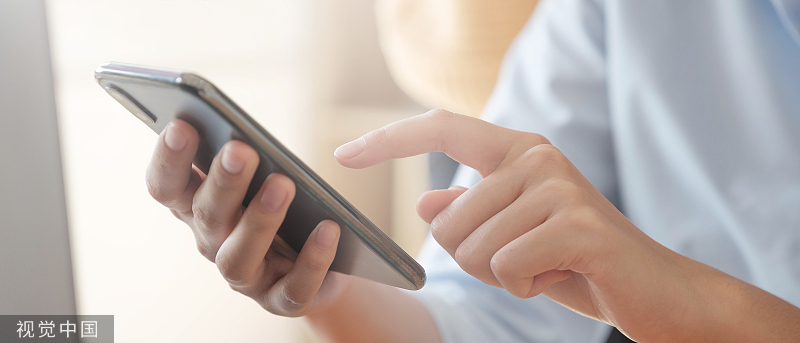 A recent "creepshot" incident has stirred up a storm on Chinese social networking sites. A young woman posted a clip showing a migrant worker squatting inside a subway in Guangzhou who she claimed had been secretly filming her. However, it turns out he hadn't been doing so.
She claimed online that the migrant worker was an obscene recidivist. Feeling humiliated as the video she had made went viral, the migrant worker's son called the police. When it was established that the migrant had not made any video or taken any photo of the young woman, who is doing her master's from Sichuan University, she was likely forced by online public opinion to apologize for her behavior.
According to China's Civil Code, it is illegal to create, use, or publicly display the likeness of any individual without his or her consent.
Therefore, if someone's photograph or video is posted on social networking sites without their consent, and it does not fall under the category of reasonable use as defined by law, it is considered an infringement and a violation of the individual's right to their likeness.
Qiao Xinsheng, a professor of law at the Zhongnan University of Economics and Law, said the young woman had infringed upon the migrant worker's rights by posting his video online without his knowledge, even more so after she confronted him on the subway and checked his phone to find no photograph or video of her.
Her act infringes upon the migrant's right to his likeness and reputation and he could sue her accordingly.
This small incident has laid bare how ignorant people are of the law. It is surprising that the young well-educated woman was ignorant of the basic law and consequences of her acts.
Unlike the migrant worker, who is yet to grasp the size of the online storm that he finds himself in, the internet-savvy woman was expected to have known better the power of social media and how an irresponsible act can lead to cyber-violence.
What infuriates people the most is the naked imbalance of power and knowledge between the two, and the bullying of those at the bottom of society by the supposedly elite.
As creepshot incidents make news very often, it is necessary to publicize the relevant laws and rules, letting people know their rights and duties. In the age of smartphones, it is very easy to click a photograph or make a video and post it online but if the intention is bad such an act could get the person the camera is facing into serious trouble.
The author is a writer with China Daily.
Most Viewed in 24 Hours
China Views