Countryside areas transformed over past 20 years
Share - WeChat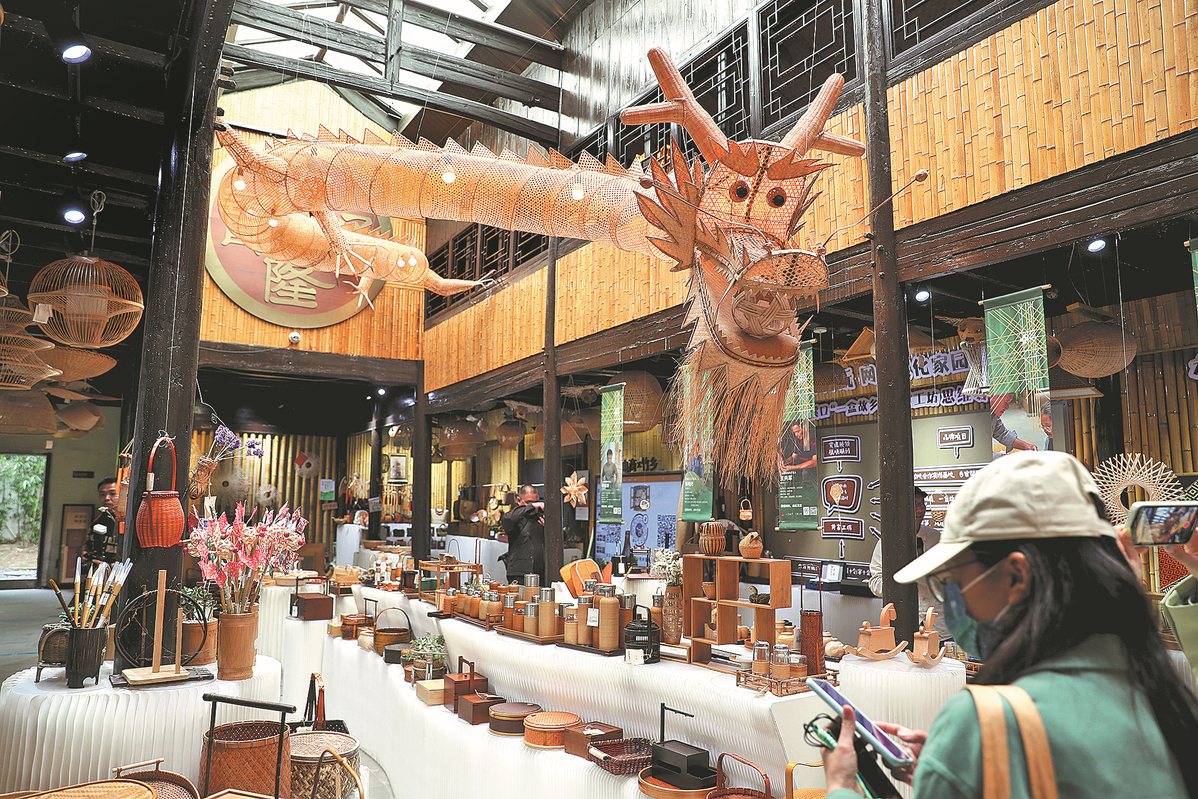 Long hours
In 2010, Chen decided to move back to Xiaye to open his own guesthouse business after spending most of the previous 15 years in Shanghai — leaving his parents and children behind in the village.
"We used to run a food stall in Shanghai, but we never earned more than 100,000 yuan a year, despite working long hours," Chen said.
He and his family make about 300,000 yuan a year running the homestay in Xiaye.
"I can now take care of my children, parents and even my fields at almost the same time, and live a much more comfortable life," he said.
Xiaye's per capita income in 2010 was 5,020 yuan, while last year, the amount rose to 29,027 yuan.
In 2002, the year before the Green Rural Revival Program was introduced, Xi traveled to 25 counties in all 11 cities in Zhejiang in less than four months to conduct extensive field research.
At the time, surveys carried out by rural affairs authorities showed that fewer than 4,000 villages in the province were considered to have a relatively good environment.
In contrast, by the end of last year, more than 90 percent, or some 36,000 villages, were rated "beautiful villages in the new era" by provincial authorities. The ratings were based on 100 indicators covering fields such as ecology, livability, infrastructure, among many others.
During the past two decades, governments at various levels in Zhejiang have invested more than 200 billion yuan on building a more beautiful countryside.
Efforts to consistently implement the Green Rural Revival Program have won the province and China global recognition.
In September 2018, the program received the Champions of the Earth award from the UN Environmental Program, or UNEP, the global organization's highest environmental honor.
The UNEP website said, "This exceptionally successful eco-restoration program shows the transformative power of economic and environmental development together."
The Green Rural Revival Program has also helped reshape areas of Longyou county, Quzhou city, Zhejiang.
Xikou township, which once faced problems similar to those in Xiaye, was commonly referred to as "dirty, messy and poorly managed". Unlike Xiaye, which relied primarily on agriculture, Xikou once boasted one of the best-known pyrite ore mines in China.
In the early-to-mid 2010s, as the deposits dried up and local authorities strengthened industrial restructuring efforts to achieve more sustainable economic development, a large number of mining workers and their families moved out.
In one large area where these residents used to live and work, the production plants, dormitories, dance hall, cinema, canteen, school and hospital, which were mostly built in the 1970s and '80s, fell into disuse, along with many other buildings and facilities.
Miao Chenhui, an official from Xikou, said, "For a while, this place, which was once teeming with people, was deserted."
However, Miao said refurbishment work soon began, and the area was quickly transformed into a "rural future community", with investment of more than 200 million yuan, and with the original features of the old buildings largely retained.
The old square was equipped with wooden and stone benches, on which residents rest and chat. The cinema was turned into a cultural hall, the dormitories became guesthouses, and the old factories now serve as shared offices for entrepreneurs such as Jiang Peng.
A native of Longyou, Jiang, 35, decided to settle in Xikou in 2018, after quitting his job as an art director in Hangzhou, capital of Zhejiang. In Xikou, he launched a company making and selling agricultural products, especially those made from bamboo. Longyou is home to more than 26,666 hectares of bamboo forests.
"I had long thought of promoting the specialties of my hometown to a wider audience and helping with rural vitalization," said Jiang, whose workshop is situated in Xikou's Old Street, another area transformed through the Green Rural Revival Program, and which attracts crowds of visitors, particularly during holidays.