Quotable quotes at Lujiazui Forum
Share - WeChat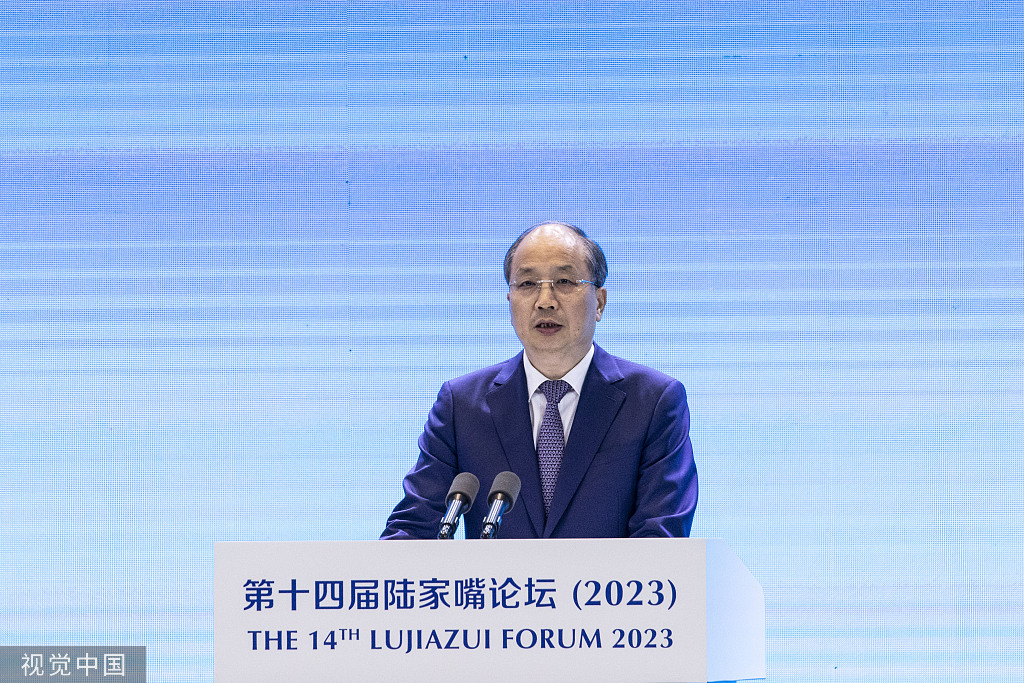 Yi Huiman, chairman of the China Securities Regulatory Commission
The China Securities Regulatory Commission will thoroughly implement the innovation-driven development strategy, adhere to the differentiation and characteristic positioning of the Science and Technology Innovation Board, Second-board Market and Beijing Stock Exchange; explore establishing an all-round and full-cycle product system covering stocks, bonds and private equity; continue to improve the equity incentive and employee shareholding systems in listed companies; as well as promote deep integration of innovation chain, industrial chain, capital chain and talent chain.
The CSRC will introduce policies and measures of the capital market to support the high-level science and technology to self-reliance with a suitable time.
In addition, the CSRC attaches great importance to the capital market supervision and will continue to strengthen monitoring and supervision to the market trading behavior; track and analyze new trading methods such as quantitative trading; as well as resolutely crack down on insider trading, market manipulation and other violations, and practically maintaining a sound and healthy market order and ecology.