Ethnic intangible heritage on display in Hunan
Share - WeChat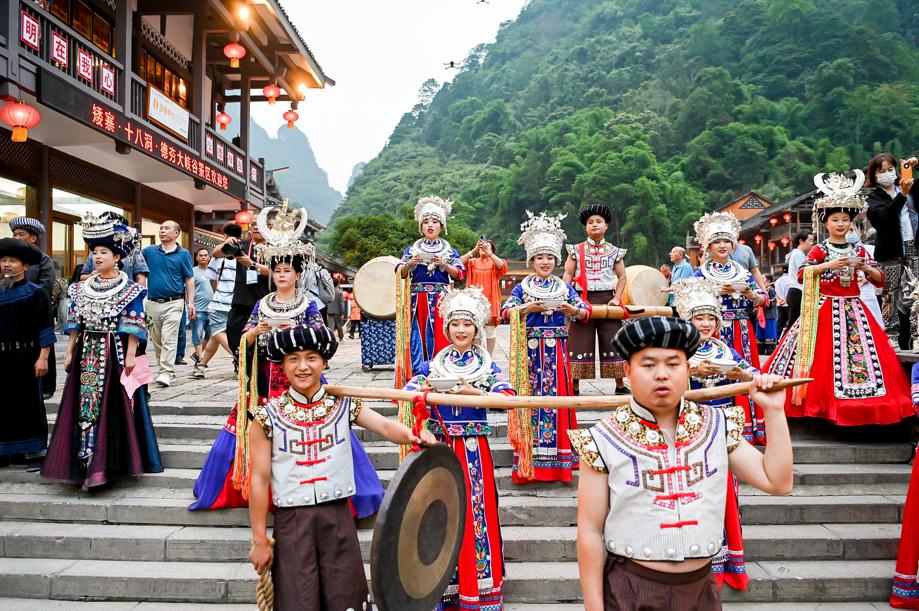 An exhibition and performance in early June put the intangible cultural heritage of Xiangxi Tujia and Miao autonomous prefecture on display in Hunan province, pleasing audiences curious about ethnic traditions.
The 26 heritages included singing, dancing, martial arts, engraving, embroidery, tie-dyeing and painting from Miao and Tujia ethnic groups. Tourists also learned and experienced some of them at the Dehang Canyon Scenic Spot in Jishou.
The event aimed to teach people about culture to protect it, organizers said. The number of intangible cultural heritage examples in Xiangxi has reached about 3,200, including 28 at the national level.