All peace-loving nations in the Asia-Pacific should slam door on ill-intentioned NATO: China Daily editorial
Share - WeChat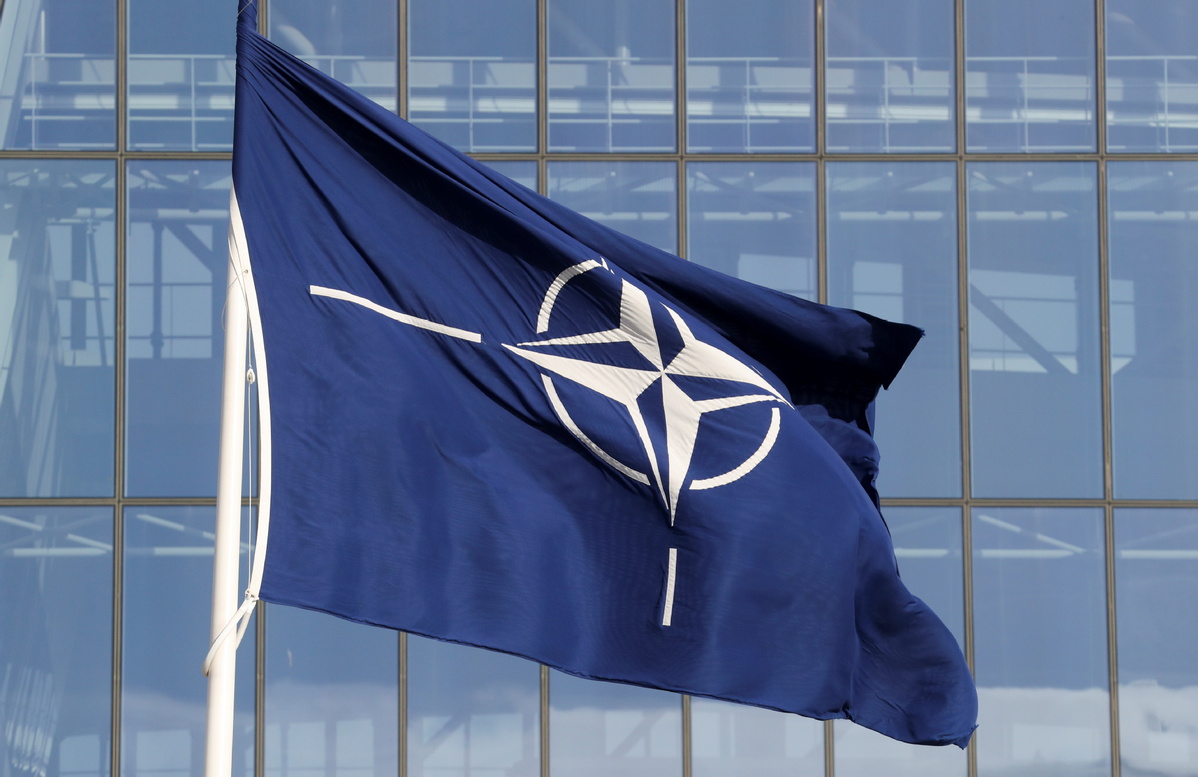 The strong objection against the North Atlantic Treaty Organization setting up a liaison office in Japan raised by French President Emmanuel Macron, which Japan mooted months ago, has apparently taken Tokyo by surprise.
"Various considerations are under way within NATO. At this point, I will refrain from commenting with prejudgment," Japanese Chief Cabinet Secretary Hirokazu Matsuno told a news conference when asked about a report published by the Financial Times on Monday.
In the report, Macron said that NATO should not expand its reach beyond North Atlantic and added: "If  . . . we push NATO to enlarge the spectrum and the geography, we will make a big mistake."
Since France can veto the move, which will be decided at the coming NATO Summit in Vilnius, Lithuania, on July 11-12, to which Japanese officials have also been invited, Tokyo should realize it still has work to do to get the nod even though it has money which NATO needs. The wait-and-see attitude of Tokyo, as reflected by Matsuno's prevarication on the question put to him at the news conference, is actually a distress signal the Fumio Kishida government has sent to Washington.
After attending the NATO Summit in Madrid last year and hosting the NATO chief in early February, both firsts, it seemed a foregone conclusion that the office would be established, particularly after the G7 Summit in Hiroshima last month, followed by the de facto Quad summit in the same city.
However, Washington has chosen to remain silent on Macron's remarks — which shows how sensitive the proposal is — leaving the Kishida government high and dry. No matter how far Tokyo and Washington go in their bid to persuade Macron to change his mind, they will not be able to reverse the regional countries' collective opposition to the move.
Although both NATO and Japanese leaders intentionally played it down during their meeting in February, the so-called liaison office will serve as a strategic outpost of the transatlantic alliance in the Far East, giving it a greater leverage to interfere in regional affairs and incite bloc confrontation.
As Chinese Defense Minister Li Shangfu warned on Sunday at the Shangri-La Dialogue in Singapore, the attempts to push for NATO-like alliances in the Asia-Pacific is a way of kidnapping regional countries and exaggerating conflicts and confrontations and these alliances will plunge the Asia-Pacific into a whirlpool of disputes and conflicts.
NATO's expansion in Europe broke the security balance triggering the Ukraine crisis. All peace-loving countries in Asia should shut their door on it.
Most Viewed in 24 Hours
China Views