Lululemon bets big on mainland market for growth
Share - WeChat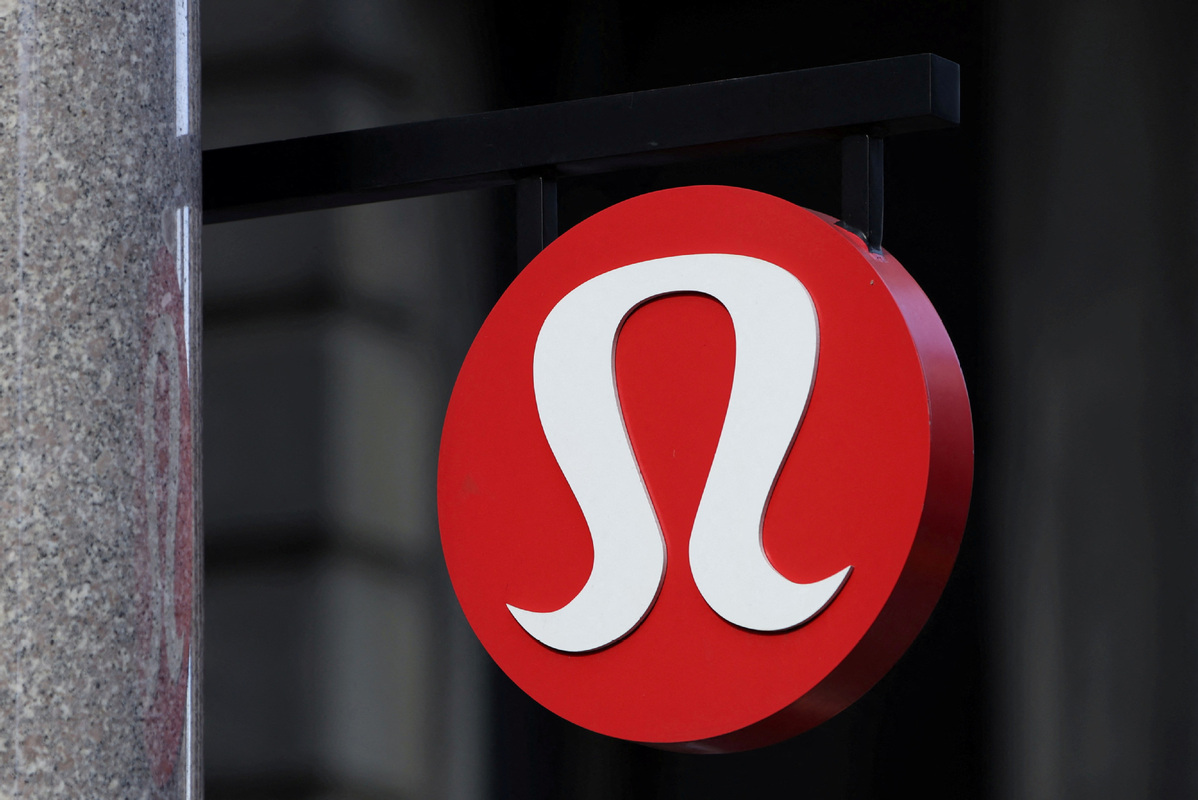 Lululemon Athletica Inc will invest in new stores, expand online reach and strengthen its connection with China's sports-loving community, a top executive of the athletic apparel, footwear and accessories company said.
"The Chinese mainland market remains one of our largest international opportunities with significant runways. We are excited about the opportunities in the market in 2023 and beyond," said Andre Maestrini, executive vice-president of Lululemon International.
Lululemon has completed 10 years of operation in the mainland market and has already opened 100 stores across the country.
"As we continue to invest in the Chinese mainland and open more stores, we are also making a conscientious effort to grow and strengthen our community. We will continue to focus on curating experiences that are rooted, of course, in our innovative products as well as the relationships we have with our community," Maestrini said. "We are on track with our five-year growth plan, which will see us quadrupling our international business by 2026, and the Chinese mainland plays a big part in our strategy."
Calvin McDonald, CEO of Lululemon, said, "In China, we experienced a significant sequential acceleration with revenue increased 79 percent in the first quarter."
Still in the early stages of growth both in China and globally, the company is investing in foundational infrastructure and people that have fueled considerable traction in the market, it said.
Digitalization has also been key on its agenda.
"We see opportunities to grow our business in brick-and-mortar retail, and we will continue to innovate across our digital business. We are also testing out a new social commerce campaign later this year," Maestrini said.
In 2015, the company opened its digital store on e-commerce platform Tmall, before opening its first physical store in 2016.
"From the beginning, e-commerce has been a pivotal channel for us to build brand awareness, cultivate community, and reach and acquire new guests," he said.
The brand is present on multiple e-commerce platforms including Tmall, JD, and WeChat Mini Program.
The brand has innovated in products and services for the Chinese market, spurred by feedback and rising awareness from local consumers.
On the mainland market, its unaided brand awareness grew from 7 percent in 2021 to 9 percent in 2022. Among men, the rate grew from 4 percent in 2021 to 6 percent in 2022, and among women, the unaided awareness held at 11 percent in 2021 and 2022.
This summer, the company developed product personalization services at its Kerry Centre store in Shanghai, which is now the largest store in the Asia-Pacific region.
"With product personalization, guests can customize their water bottles or yoga mats with names, graphics and tag lines rooted in well-being," he added.
In terms of category, Lululemon has seen strong opportunities in men's products from performance to lifestyle products, boosted by repeat purchases of signature items including its Pace Breaker.
This year, the company launched its first-ever road-to-trail running shoe, Blissfeel Trail, as part of the brand's next generation of running shoes designed specifically to support women as they go further on runs. Last year, the brand launched its first women's footwear collection in China.
The casual wear category, also called on-the-move, is designed to offer more options for people to and from the gym.
The deepening passion for wellbeing has encouraged sportswear brands to keep investing. For two consecutive years, China has topped people's well-being rankings globally in the Lululemon Global Wellbeing Report, which surveys people on their physical, mental, and social well-being.
"This tells us a lot about China and the growing focus and importance on well-being," Maestrini said.