Chip export restrictions harmful for Japanese economy
Share - WeChat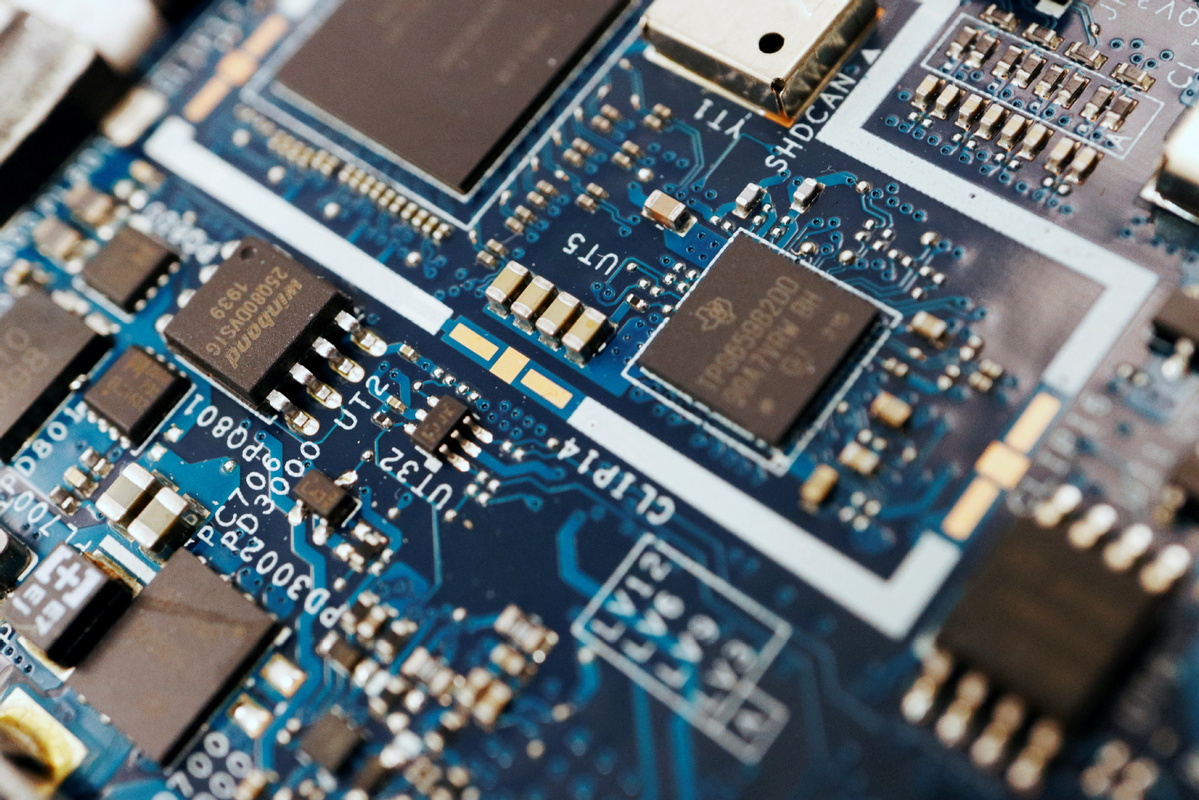 Japan's new export restrictions on 23 types of chipmaking equipment starting from July shows it is ready to become a pawn in the United States' geopolitical game of curbing the sale of key high-tech equipment to China on the pretext of safeguarding economic security.
Due to the restrictions, companies making those 23 equipment will need special permission from the Japanese government to export them to a country not on a list of 42 "friendly" markets. In effect, Japan has declared a de facto embargo on the export of semiconductors to China.
Japan is dancing to the tune of the US. It has also been parroting Washington's economic security rhetoric since enacting a far-reaching economic security law in May 2022 in an attempt to strengthen the Japan-US alliance and reshape supply chains in Asia and beyond by helping implement Washington's so-called "Indo-Pacific" Economic Framework for Prosperity.
The US has been putting pressure on Japan and the Netherlands to form a "semiconductor alliance" to curb China's cutting-edge chip development after announcing export restrictions against China in October 2022.
Tokyo agreed to serve Washington's "cause" at the recent G7 summit in Hiroshima, Japan, and resort to protectionism in the name of safeguarding economic security in a bid to cooperate with other countries to boost its semiconductor manufacturing sector, while furthering the US-led de-globalization process. But Japan's move goes against the interests of domestic chipmaking enterprises, which play a very important role in key supply chains, especially in the fields of materials and manufacturing equipment, which respectively account for more than 50 percent and about 30 percent of the global total.
China is the largest export destination for Japanese semiconductor equipment manufacturers. In 2022, such equipment exports from Japan to China was worth 820 billion yen ($5.85 billion), accounting for more than 30 percent of Japan's total chipmaking equipment exports, and almost double the amount of US exports of such materials to China, according to data from the Chinese Academy of International Trade and Economic Cooperation.
From the global perspective, Japan's export restrictions will force its chipmaking enterprises to adjust their long-term marketing strategies, creating huge uncertainties for their development. Not to mention that they will suffer colossal losses if they lose the Chinese market.
China-Japan trade cooperation serves as the ballast for their overall bilateral relations. China has been Japan's top trading partner since 2007, with Japanese exports to China making up more than one-fifth of Japan's total shipments in value terms and over 30,000 Japanese companies currently operating in China.
According to Japan External Trade Organization's 2022 report, the ratio of return on Japan's outward foreign direct investment in China in 2021 was as high as 15.1 percent, much more than those in North America, Europe and Southeast Asia. In fact, China's economic development has become an important driver of Japan's trade and economic growth.
Japan's efficient industry chains have strengthened the country's supply chains globally and helped globalize its companies. This makes China an ideal destination for Japanese enterprises to invest in and sell their products, as China's production base and consumption market are huge.
Also, the global industry chains, especially Japan's industry chains, still rely highly on China. So if Japanese companies lose the Chinese market and Japan follows the US in decoupling from China, Japan's economy will suffer.
Japan's export restrictions on chipmaking equipment will deal a heavy blow to its semiconductor industry and reduce its global competitiveness due to the sluggish demand in Japan's market.
Besides, the fact that the Japanese government is striving to attract foreign investment and encourage companies to shift production back home to boost the semiconductor industry will increase production costs, blunt the enterprises' global competitive edge and leave them to suffer due to Japan's shrinking market. Also, the de-Sinicization of the industry chains will create daunting challenges for enterprises based in Japan and other countries.
China and Japan have complementary advantages in chipmaking equipment, design and back-end manufacturing. Their collaboration benefits not only the two sides, but also the global semiconductor industry and helps stabilize the international market. Since the Japanese chipmaking enterprises' need has changed from "made in China" to "sold in China", they do not want to decouple from China and lose the Chinese market.
Paradoxically, instead of debilitating China's high-tech sector, the export restrictions announced by the US and Japan will boost China's domestic semiconductor industry, although it will take time for China to overcome the challenges. To boost its semiconductor industry, therefore, China should use its advantages in the industry chains, promote R&D and deepen cooperation with other countries.
Moreover, some Japanese enterprises may change their investment strategies due to the export restrictions. As a matter of fact, some Japanese companies are trying to establish a mechanism to purchase, produce and sell products in China.
Although the attempts of the US and Japan to accelerate de-globalization is a big challenge for China's semiconductor industry, their efforts cannot hinder the country's long-term development. Instead, it will strengthen China's determination to develop its own products.
The Japanese government should heed the voice of its chipmaking industry, cherish the fruits of Sino-Japanese economic cooperation and realize that deeper cooperation on supply chains can boost mutually-beneficial development.
The author is a professor at the Beijing Foreign Studies University.
The views don't necessarily reflect those of China Daily.
If you have a specific expertise and would like to contribute to China Daily, please contact us at opinion@chinadaily.com.cn, and comment@chinadaily.com.cn.
Most Viewed in 24 Hours
China Views