Serendipity in China: Discovering a new world
Share - WeChat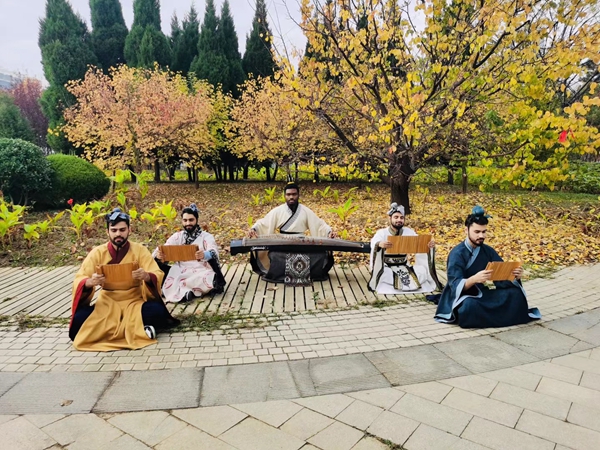 Editor's note: We have asked expats living in China to share their own stories about the cities they work and live in. Maxwell Ahiafor is from Ghana and he now works as a medical intern at Yantai Affiliated Hospital of Binzhou Medical University.
I don't have much experience with the concept of "love at first sight" but I suppose my story in China fits the bill. On a chilly spring evening of 2018, though it seemed like winter at that time as the temperature was almost close to zero degrees Celsius, I landed at Beijing International Airport wearing what looked like summer clothes. I was excited about what the future held but this excitement quickly turned into anxiety when I realized I didn't know a word of Mandarin, not even the basic "ni hao". However, the hospitality and niceness of the people I interacted with almost immediately alleviated my worries. And thus began my wonderful journey in China.
Over the past few years, my proficiency in Chinese has steadily improved. I think the turning point was when I realized that I could use music as a medium to learn Chinese. This happened in my first year at Binzhou Medical University where I was asked to sign up for a singing contest on campus. Even though I knew only a few words that were enough to help me get by in life, I took on the challenge and picked a few songs to rehearse. I focused on learning the lyrics, meaning and grammar of these songs, and my vocabulary had improved quite remarkably by the time of the competition. Eighty percent of my playlist now is made up of Chinese songs.
Most Popular