China takes No 1 spot in refining industry
Share - WeChat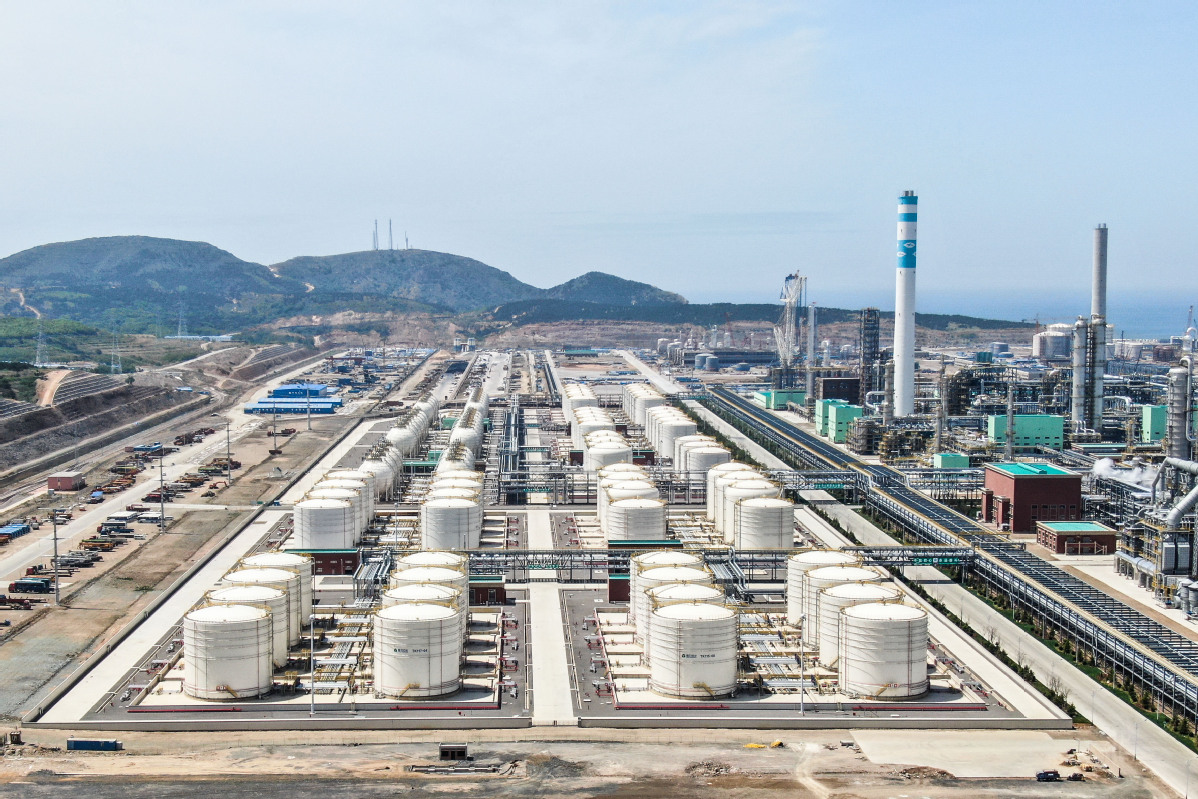 China topped the ranking in oil refining capacity in 2022, at 924 million metric tons, or 18.5 million barrels per day, industry experts said.
Ethylene production capacity also continued to grow rapidly for a fourth consecutive year in 2022, with total capacity reaching 49.53 million tons per year, surpassing the United States and becoming the world's largest, according to the China Petroleum and Chemical Industry Association.
Data released by the Economics and Technology Research Institute of China National Petroleum Corp showed that the country's production capacity has been optimized, with China putting in place an advanced refining capacity of 20 million tons per year, while it phased out 7.4 million tons per year in outdated capacity.
The institute said domestic refining capacity is expected to grow, as the government has approved several projects, including the integrated refining and petrochemical projects of China National Petroleum Corp and China National Offshore Oil Corp, as well as new construction and expansion projects by private enterprises and joint ventures with foreign companies and wholly foreign-owned large projects.
China's recent wave of refinery expansion, led by CNPC as well as large private firms including Zhejiang Rongsheng Holding Group and Jiangsu Shenghong Petrochemical, has helped fill a supply gap in petrochemicals, according to Fu Xiangsheng, vice-president of the China Petroleum and Chemical Industry Association.
CNPC started trial runs of its large greenfield refinery complex in Guangdong province in February, as part of its efforts in international oil and gas cooperation and refinery business upgrade.
With a total 65.4 billion yuan ($9.2 billion) investment, the project, the company's single-largest investment of its kind in China, began construction in 2018 and will produce petroleum, diesel, aviation kerosene, high- and low-density polyethylene, polypropylene, styrene and butadiene.
Wang Lining, director of the oil market department of the institute, said China has been encouraging foreign companies in the refining sector and has attracted several international companies, including ExxonMobil, BASF and Saudi Aramco, to invest in China over the past few years.
These companies have actively pursued joint ventures or wholly owned projects in the country, promoting further development and diversification of the domestic petrochemical market, he said.
The diversification will further encourage market competition in the field of high-end petrochemical products in China, he added.