Investments in overseas fields add to output, reserves
Share - WeChat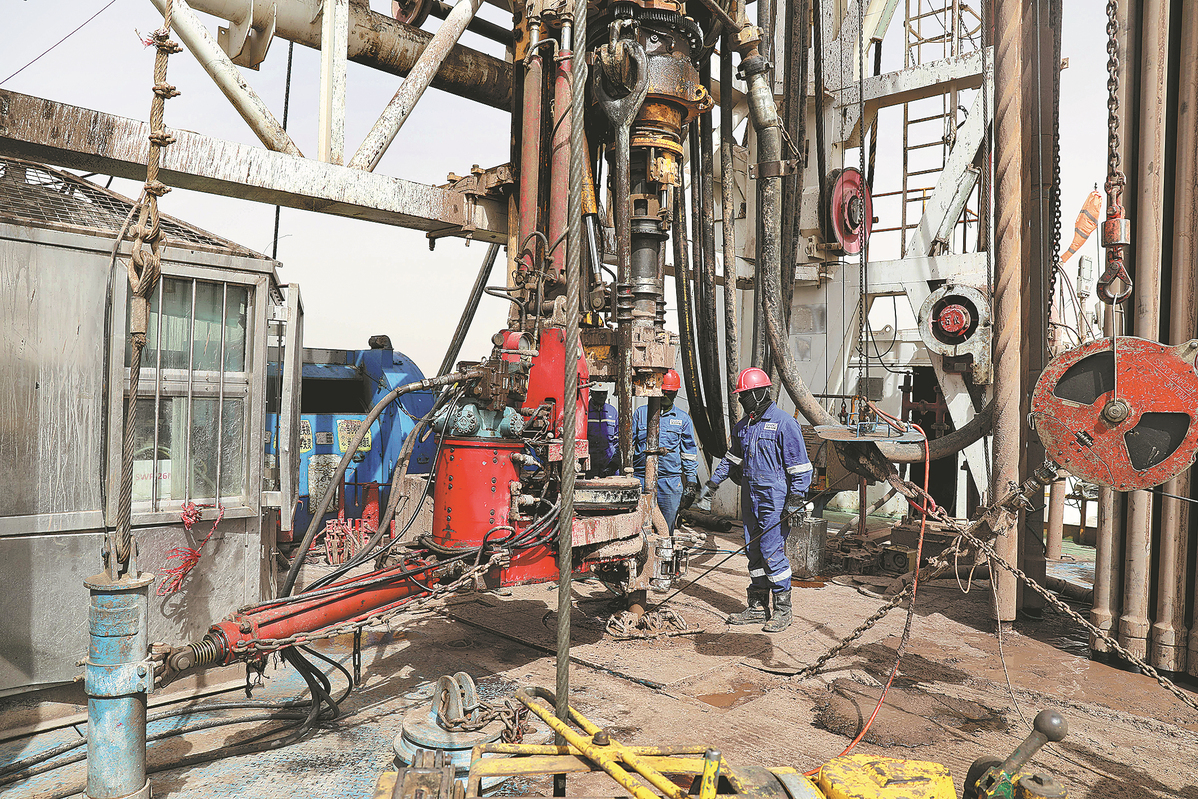 Chinese oil companies have been stepping up investment in countries and regions involved in the Belt and Road Initiative, with both output and reserves of oil and gas up slightly, according to a Chinese think tank.
Amid a scenario of rising international oil prices, Chinese oil companies have been actively promoting new overseas oil and gas projects and increasing production at existing sites, with overseas equity oil and gas production reaching 185 million metric tons last year, a year-on-year increase of 2.7 percent, according to the Economics and Technology Research Institute of China National Petroleum Corp.
Crude oil production rose to 146 million tons while natural gas production reached 47 billion cubic meters, with major oil and gas discoveries in countries including Angola, Guyana and Brazil, it said.
Countries in the Middle East, Africa and Latin America have become major investment destinations for China's oil companies, with mature cooperation seen in these regions, it said.
The Stabroek Block in Guyana, for example, in which China National Offshore Oil Company has a 25 percent working interest, achieved five significant oil and gas discoveries throughout 2022, with proven and probable reserves in the block exceeding 340 million tons of oil and 92.8 billion cubic meters of gas, the institute said.
CNPC also announced a major oil and gas discovery in a pioneer well in the Aram Block in Brazil, which would help in evaluating its potential and the next exploratory activities in the area.
These developments have further enhanced the sustainability of overseas operations for Chinese oil companies, an analyst said.
China's oil majors have been expanding oil and gas reserves and production, while diversifying energy supplies and developing an integrated supply chain in overseas markets in recent years, eyeing to become international oil corporations, said Luo Zuoxian, head of intelligence and research at the Sinopec Economics and Development Research Institute.
With technical know-how and streamlined managerial capacities, the companies have substantially diversified energy supply sources while ensuring domestic energy security, he said.
As Chinese companies have been stepping up oil and gas exploration and exploitation, both at home and abroad, in recent years, total crude imports declined in 2022 to 508 million tons, down 1 percent year-on-year, with the import dependency rate down to 71.2 percent.
Meanwhile, China's gas imports declined 10.4 percent year-on-year to 152.07 billion cubic meters last year, with its dependency rate dropping to 40.2 percent, according to figures released by the China Petroleum and Chemical Industry Federation.