CR20G eyes development projects in Central Asia
Share - WeChat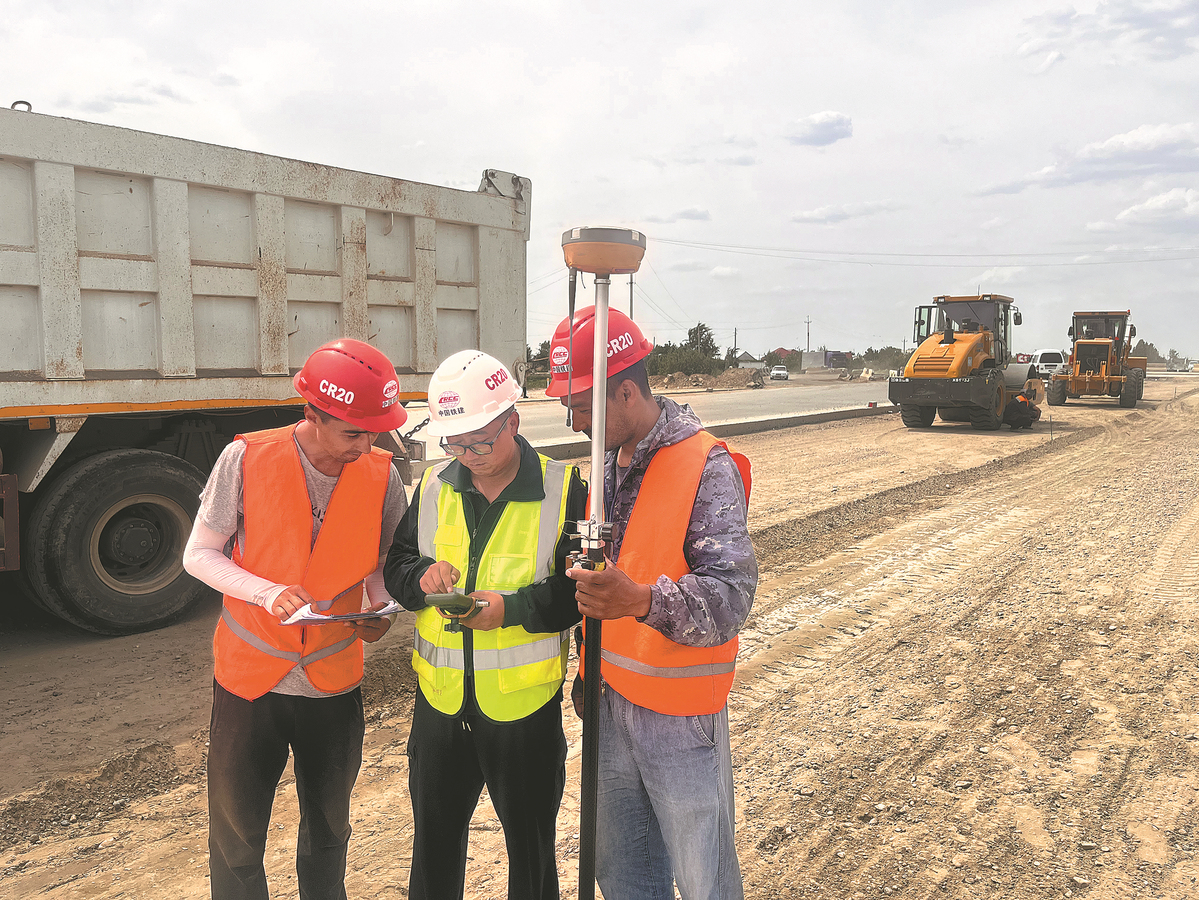 Clean energy, power and agricultural infrastructure now its focus areas
The preferred calling card for Chinese companies in Central Asia has been big-ticket construction and energy projects, but with the region entering a new round of development, China Railway 20th Bureau Group Corp is changing tack.
The Xi'an, Shaanxi province-based State-owned enterprise is now looking to participate in projects that are more society — and development-oriented.
Roads, bridges, railway lines and various other government buildings stand testimony to Chinese capabilities, but CR20G, a subsidiary of Beijing-based China Railway Construction Corp Ltd, has geared up to carry out a wide range of ventures in the areas of clean energy, power supply, and urban and rural infrastructure development.
CR20G, which is eager to further expand its market presence in Central Asian countries, has signed a framework agreement for power purchase and implementation with Kyrgyzstan for the Issyk-Kul 1,000 megawatt photovoltaic project in eastern Kyrgyzstan.
This deal was sealed during the China-Central Asia Summit, which was held in Xi'an on May 18 and 19.
The investment, worth about $750 million, is the first new energy project in Kyrgyzstan, said Song Rongjun, CR20G's president for Asia and Oceania.
"Once operational, the annual electricity generation will account for about 17 percent of Kyrgyzstan's electricity generation," said Song.
This will be a historic breakthrough in the development of new energy in Kyrgyzstan and significantly drive Kyrgyzstan's energy transformation, he said, adding that more information regarding the projects, including project duration and job creation numbers, will be provided later.
CR20G — with nearly 20,000 employees — has prioritized overseas growth, focused on markets related to the Belt and Road Initiative and optimized its overseas layout in recent years.
By establishing dedicated institutions, the company aims to comprehensively and efficiently promote project cooperation and assist the growth of the five Central Asian countries — Kazakhstan, Kyrgyzstan, Tajikistan, Turkmenistan and Uzbekistan.
Since entering the Uzbekistan market in December 2018, CR20G has won three projects — the Bustan canal reconstruction, Bogyap canal reconstruction and the A380 highway project.
Song said that through these projects, the Chinese company has generated over 3,000 job opportunities for the local communities, helping local raw material production and the mechanical equipment manufacturing industry, improving the livelihoods of locals, and promoting economic and social development.
For instance, the Bustan canal reconstruction project is the first undertaken by CR20G in Uzbekistan. The total length of the project is 35.2 kilometers and it is located between the Amu Darya River Delta, the Amu Darya River and the Aral Sea. It is a large-scale agricultural irrigation project in the western region of Uzbekistan.
After completion, it can effectively solve the water shortage problem of over 1.5 million acres (600,000 hectares) of farmland in three regions of Karakalpakstan, an autonomous republic located in Uzbekistan. Irrigation efficiency will be increased by 60 percent, and nearly 300 million cubic meters of water resources can be saved annually.
Besides the design and construction of transportation infrastructure, CR20G's business scope includes real estate development, industrial manufacturing, logistics and trade, railway transportation, environmental protection, engineering project inspection, design consulting, education and training, as well as new types of infrastructure.
Unlike traditional infrastructure, such as railways, roads and water conservancy, the concept of "new infrastructure" refers to critical facilities based on information technologies like 5G, AI, the industrial internet and the internet of things, which are networks of devices that can connect and exchange data.
Liu Xingguo, a researcher at the China Enterprise Confederation in Beijing, said since the economic growth of Central Asian countries relies heavily on trade in commodities and other agricultural products, it is practical for them to work with Chinese companies to further bolster the structure of trade and deepen cooperation in public service, low-carbon economy, modern agriculture and manufacturing.
It will not only create more jobs and new businesses in both domestic and global markets over the long run, but also generate business orders in both upstream and downstream areas, helping stabilize the expectations of small and medium-sized enterprises, he said.
Despite facing an adverse external environment, China's nonfinancial outbound direct investment rose 26.6 percent year-on-year to 289.29 billion yuan ($40.88 billion) in the first four months of 2023, while its nonfinancial ODI in countries and regions participating in the BRI came in at $7.53 billion, up 9 percent from same period last year, according to the Ministry of Commerce.