'Game of chicken' has caused real worries
Share - WeChat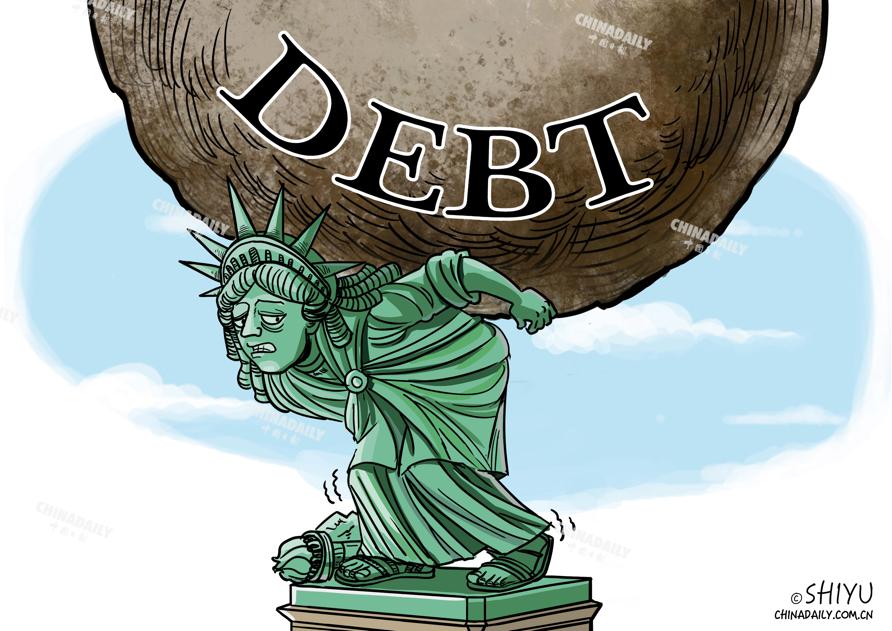 The US Senate voted in favor of the debt ceiling bill, which temporarily suspends the debt limit until early 2025 and imposes restrictions on spending for the fiscal years 2024 and 2025. But is the issue really resolved? Has the United States and the world truly entered a period of calm and stability?
The US dominates the global bond market with its national debt. A default would be catastrophic for both itself and the world. The US government is proposing to temporarily suspend the debt ceiling for two years, which means it could continue borrowing without the constraint of the debt limit until early 2025. But the solution postpones the contradiction without fundamentally solving the problem, and actually contributes to further increasing the US debt burden. Some analysts point out that the size of the US debt will reach an unprecedented level by early 2025, increasing the likelihood of systemic problems in the US economy.
In other words, even though the debt ceiling bill has been passed, the market's "real concerns" are just beginning.
For a long time, the reckless debt-driven growth model of the United States has severely weakened the credibility of the US dollar and made the US debt issue a "gray rhino" event that could erupt at any time. Since the end of World War II, the US Congress has adjusted the debt ceiling 102 times, making it stand at approximately $31.46 trillion, or over 120 percent of the country's GDP, equivalent to a debt burden of $94,000 per US citizen. The constant issuance of new debt to pay off old debt makes US debt resemble a massive Ponzi scheme in which the last player is the loser.
As the world's leading reserve currency and payment currency, the US dollar accounts for nearly 60 percent of international reserves and almost 40 percent of international payments. However, this privilege has been turned by the US into a tool to serve its own interests.
"Our dollar, your problem." This was the boast of former US treasury secretary John Connally. As the world's largest economy, the US is currently facing declining key economic indicators, increasing risks of recession, and banking sector turbulence, which have brought increased uncertainties to the world. Now, the prolonged struggle over the US debt crisis has triggered significant market turbulence. In this seemingly endless "game of chicken", people have already deeply felt who poses a major risk to global economic security.
China Media Group
Most Viewed in 24 Hours
China Views