Washington's blinkered brinkmanship is dangerously sociopathic behavior: China Daily editorial
Share - WeChat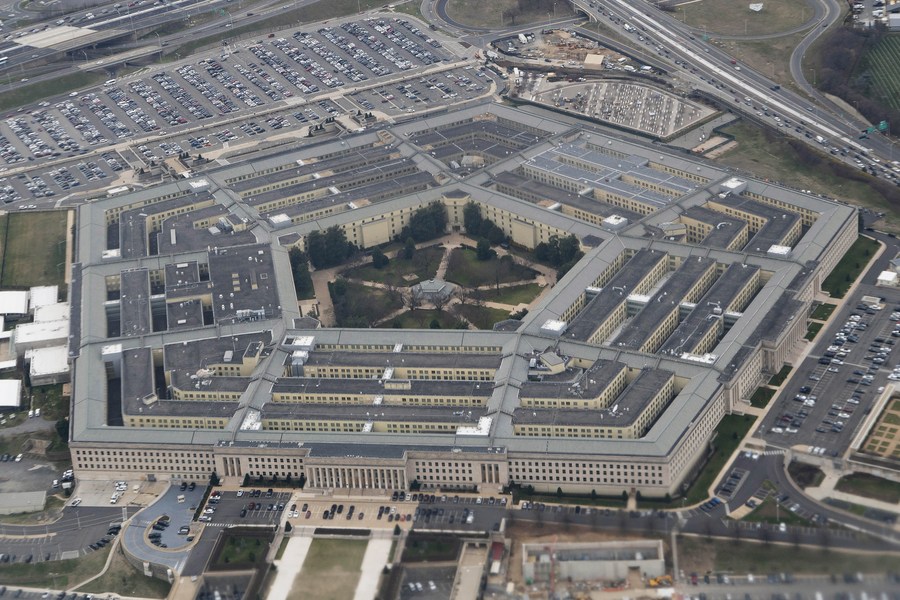 Unsurprisingly, US Defense Secretary Lloyd Austin used his keynote speech at the Shangri-La Dialogue in Singapore on Saturday to show off the strength of the US alliance system in the region before rightly stating that a war over Taiwan would be "devastating" and affect the global economy "in ways we cannot imagine."
But the US defense chief is being both hypocritical and deceptive when trying to pin the blame on Beijing should there be a war over Taiwan. It is the United States that is responsible for the escalating tensions in the Taiwan Strait and jeopardizing regional peace and stability by colluding with and encouraging the separatist forces on the island.
The same day when Austin spoke at the Singapore security forum with an intention to mislead the international community, a US Navy spokesperson announced that US and Canadian warships had sailed through the Taiwan Strait highlighting which country and its allies are militarizing the waters.
Apart from sending warships to the Taiwan Strait, the US has employed various schemes to play up the Taiwan question and work hand in glove with the island's pro-independence forces. It also continues to sell arms to Taiwan.
The US penchant for playing the "Taiwan card" is both a political and a strategic provocation against China. The dangerous US ploy has not only emboldened those seeking "Taiwan independence" but also fomented instability across the Taiwan Strait and posed a threat to the overall security of the Asia-Pacific region.
As Chinese State Councilor and Defense Minister Li Shangfu stressed on Sunday in his speech at the Singapore forum, the People's Liberation Army will not be daunted by any adversary or any external force, and it will not hesitate for a second if anyone intends to secede the island from the motherland.
The irresponsible US moves are turning the Taiwan Strait into the venue for a potential China-US military conflict and generating new flashpoints.
The Joe Biden administration has repeatedly pledged it does not seek a new Cold War, nor does it support "Taiwan independence." But in reality, Washington is a master of saying one thing while doing the other as it continues to collude with pro-independence forces in Taiwan, and stoke tensions in the Taiwan Strait.
While Beijing is striving for peaceful reunification with utmost sincerity and the greatest efforts, it is now crystal clear that in order to contain China and maintain its global supremacy, Washington regards playing the "Taiwan card" as the linchpin in its overall containment strategy, even at the cost of regional and global peace and stability. Since it is recklessly emboldening the pro-independence forces on the island, Beijing can make no promise to renounce the use of force.
It is Washington's bullish foolishness and shortsightedness in only seeing the mainland as a red rag that threatens to precipitate an "unbearable disaster" for the world.
Most Viewed in 24 Hours
China Views