DPP creating risky situation colluding with US: China Daily editorial
Share - WeChat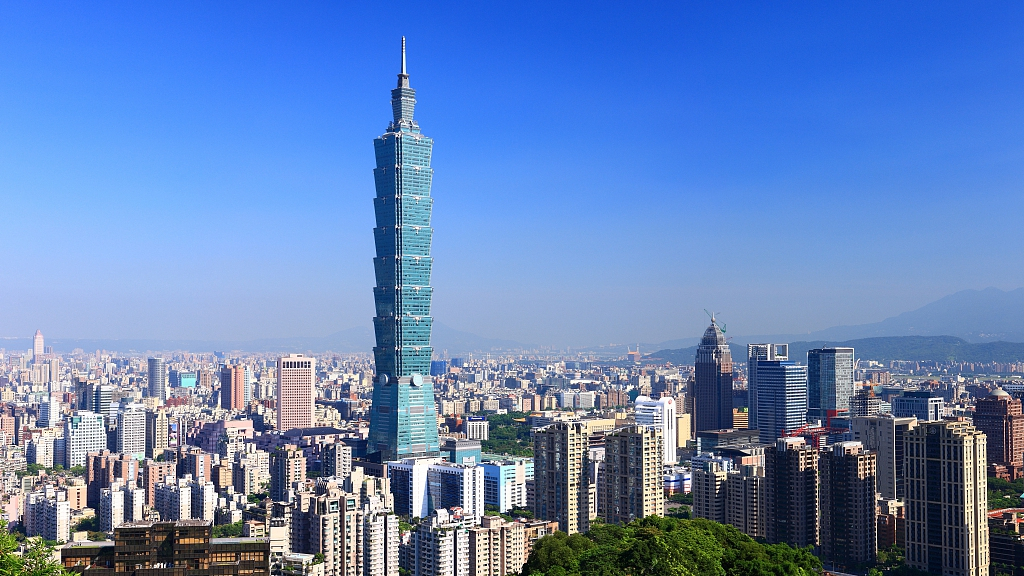 Supposedly intended to develop concrete ways to deepen their economic and trade relationship, advance mutual trade priorities based on shared values, the "United States-Taiwan Initiative on 21st Century Trade" was launched at the end of last week.
Rather than a means for promoting innovation and inclusive economic growth for the workers and businesses of the two sides, it is instead "the latest evidence of the US voiding and hollowing out the one-China principle," as Chinese Foreign Ministry spokeswoman Mao Ning said.
A framework for negotiations between Washington and Taipei on closer trade ties, it represents a provocative break from the previous tacit understanding between the Chinese and US governments on the ways the latter handles its relations with Taiwan.
Some may defend the agreement arguing it is just trade. And of course, there will be those who argue it is not a state-to-state document signed by the governments of sovereign countries. Which of course it isn't as Taiwan is not a sovereign country.
As such the agreement was signed by representatives of the American Institute in Taiwan and the Taipei Economic and Cultural Representative Office in the US.
But although the two parties went to great lengths to make it look less official, standing right behind the signers of the document, were Deputy US Trade Representative Sarah Bianchi and Taiwan "trade minister" John Deng.
The event planners had obviously worked hard to arrange such a scene, and make it look both official and not that official. But that in no way changes the fact that Washington has taken another substantial step to directly undermine China-US relations. The accumulation of bad feelings generated by these steps does no good to either side.
That Washington has pressed ahead with the initiative, defying the repeated warnings from Beijing, not only illustrates the momentum of bipartisan pushback against China in Washington, but also highlights the worrying potential of the continuous downward spiral of the China-US relationship.
The days when each side maintained a degree of concern, even some respect, for the other's special sensitivities, now seems to have become a thing of the past. Washington's China hawks appear particularly keen on playing the "Taiwan card".
The Chinese Foreign Ministry on Thursday reiterated its long-standing position on foreign countries' dealings with Taiwan, expressing opposition to any deal "with connotations of sovereignty or of an official nature with China's Taiwan region".
Foreign Ministry spokeswoman Mao Ning said it seriously violated the one-China principle and the three joint communiques between the Chinese and US governments, as well as Washington's promise to only retain unofficial ties with Taiwan.
Mao urged Washington to change course and stop any form of official exchanges with Taiwan, which sends the wrong message to the separatist forces on the island.
But considering the present trajectory of bilateral relations, there seems to be little chance of that happening any time soon.
Most Viewed in 24 Hours
China Views